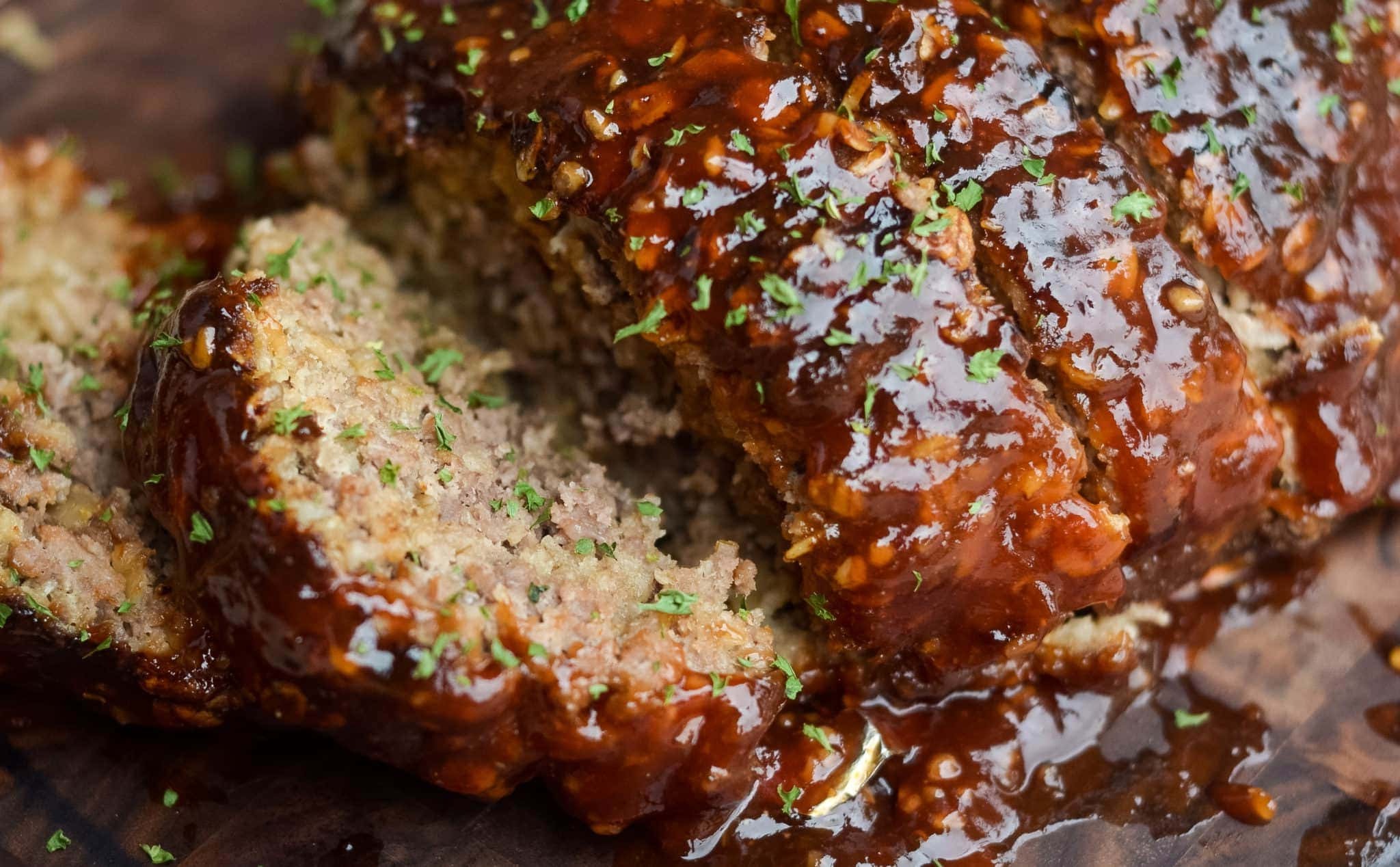 These sweet, and savory little morsels, teriyaki glazed meatballs, are always a hit with my family. Served over rice, or noodles, they will satisfy any hungry appetite.
Ingredients for Teriyaki Glazed Meatballs
1/2 pound Ground Beef
1/2 pound Ground Pork
1 cup Teriyaki Sauce
2oz Crushed Pineapple
1 tbsp. Corn Starch
Wet Mix
1 Large Egg
1/2 cup Whole Milk
1/2 cup Panko Bread Crumbs
2 tbsp. Shredded Ginger
3 tbsp. Chopped Garlic
2 tbsp. Chopped Green Onions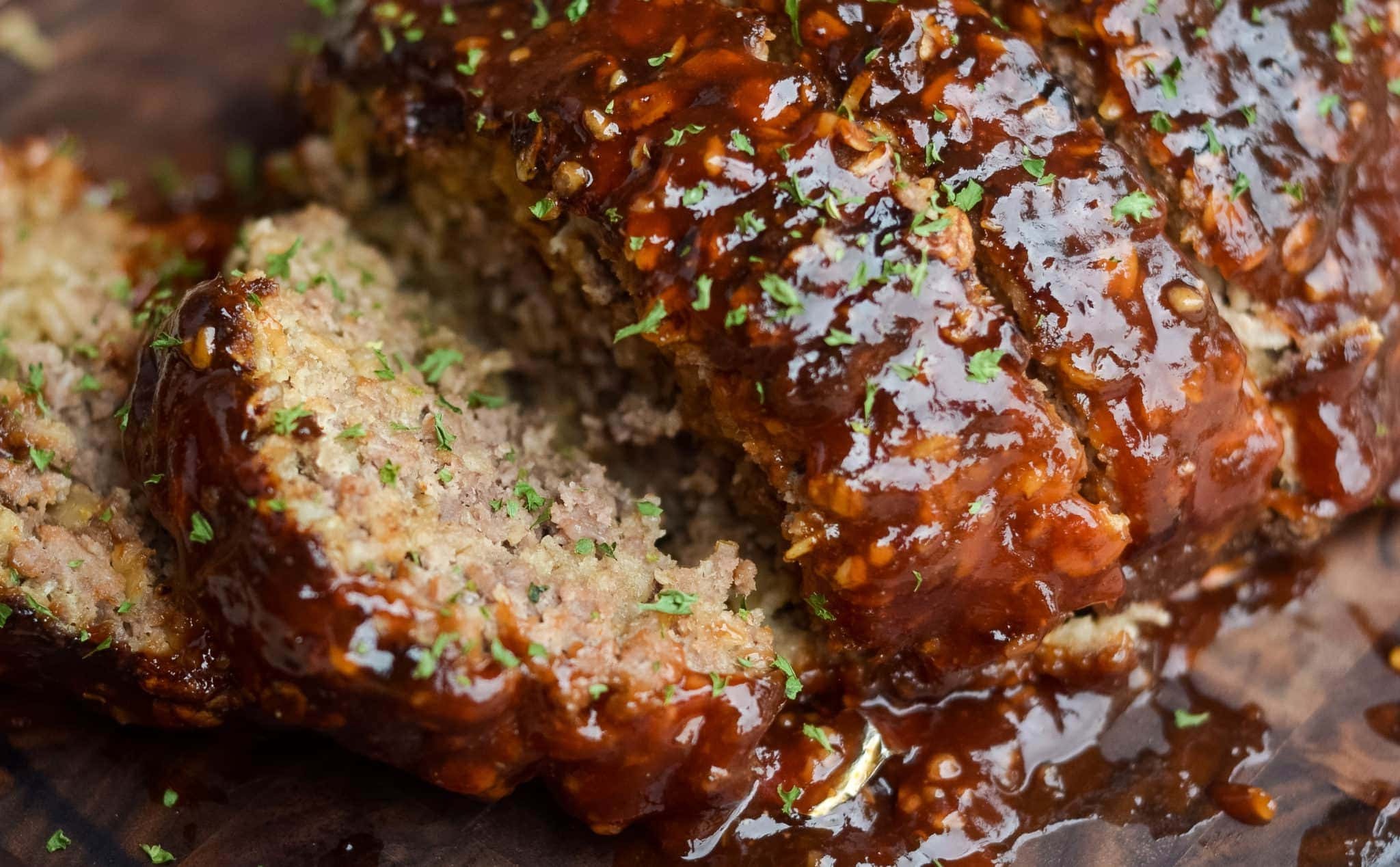 Making Teriyaki Glazed Meatballs
I like to begin with mixing all the ingredients for any meatball recipe before I add the meat. This ensures that everything is well incorporated, and you don't wind up with a meatball that has an unmixed pocket of garlic, or onion.

You cant really beat an egg while its on a bowl full of ground beef.
Next, I add the beef and pork, in this case, I will be mixing with my hands. If I were doing an Italian-style meatball I would mix with a couple of forks. For reasons I will explain whenever I do a recipe for Italian meatballs.
Portioning
I used a 1 1/2oz Ice Cream scoop to portion. If you don't have one it's fine just eyeball your portions to the size of a golf ball, you should be fine. I got 15 total meatballs you should have about the same.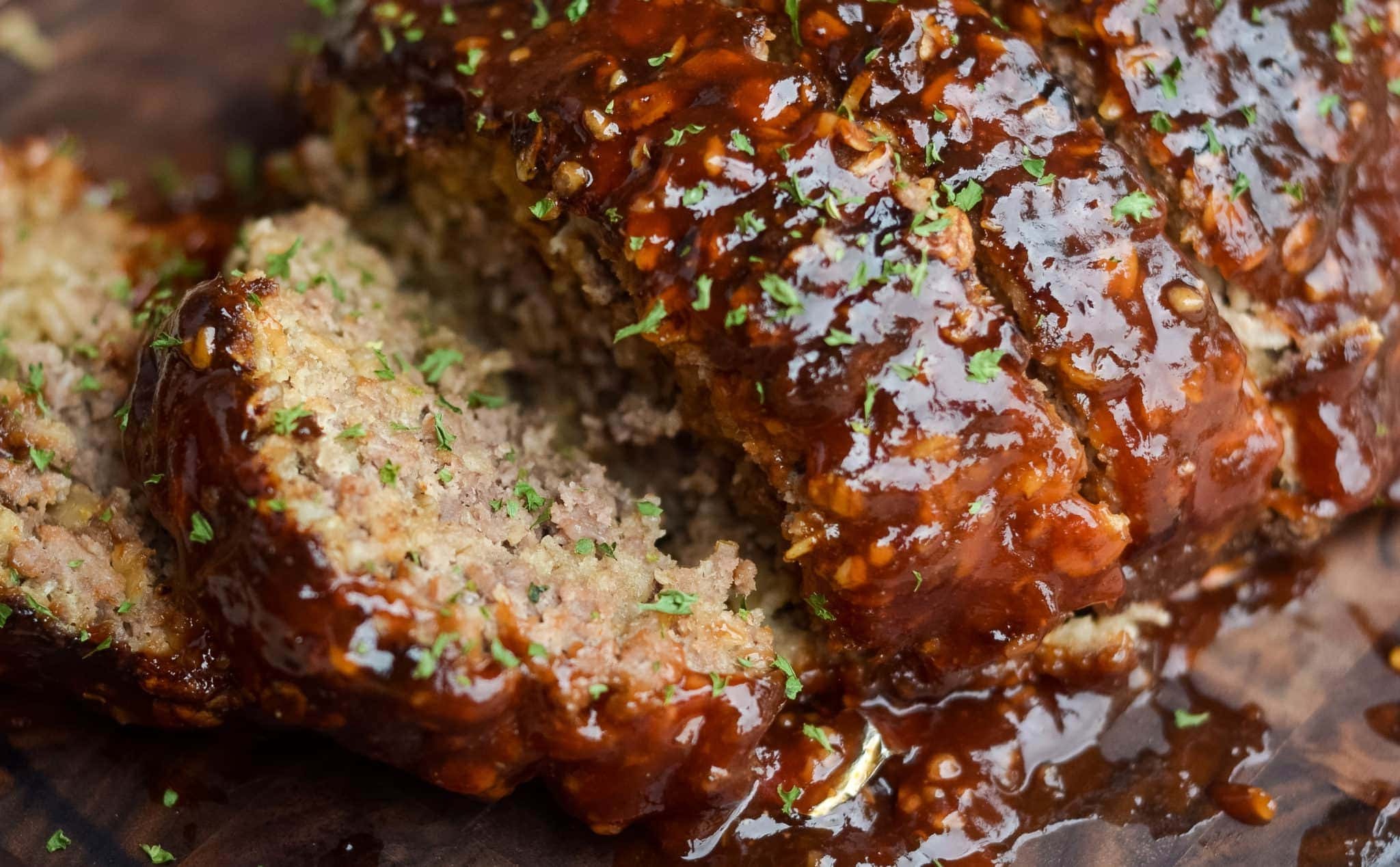 Air Fryer Meatballs For Life!
Preheat your air fryer to 400 degrees F. When it's ready place the meatballs with as much room as possible between them for airflow. If you can't fit them all consider doing two batches.

Let them cook for 11 minutes, they should come out nicely browned, and juicy.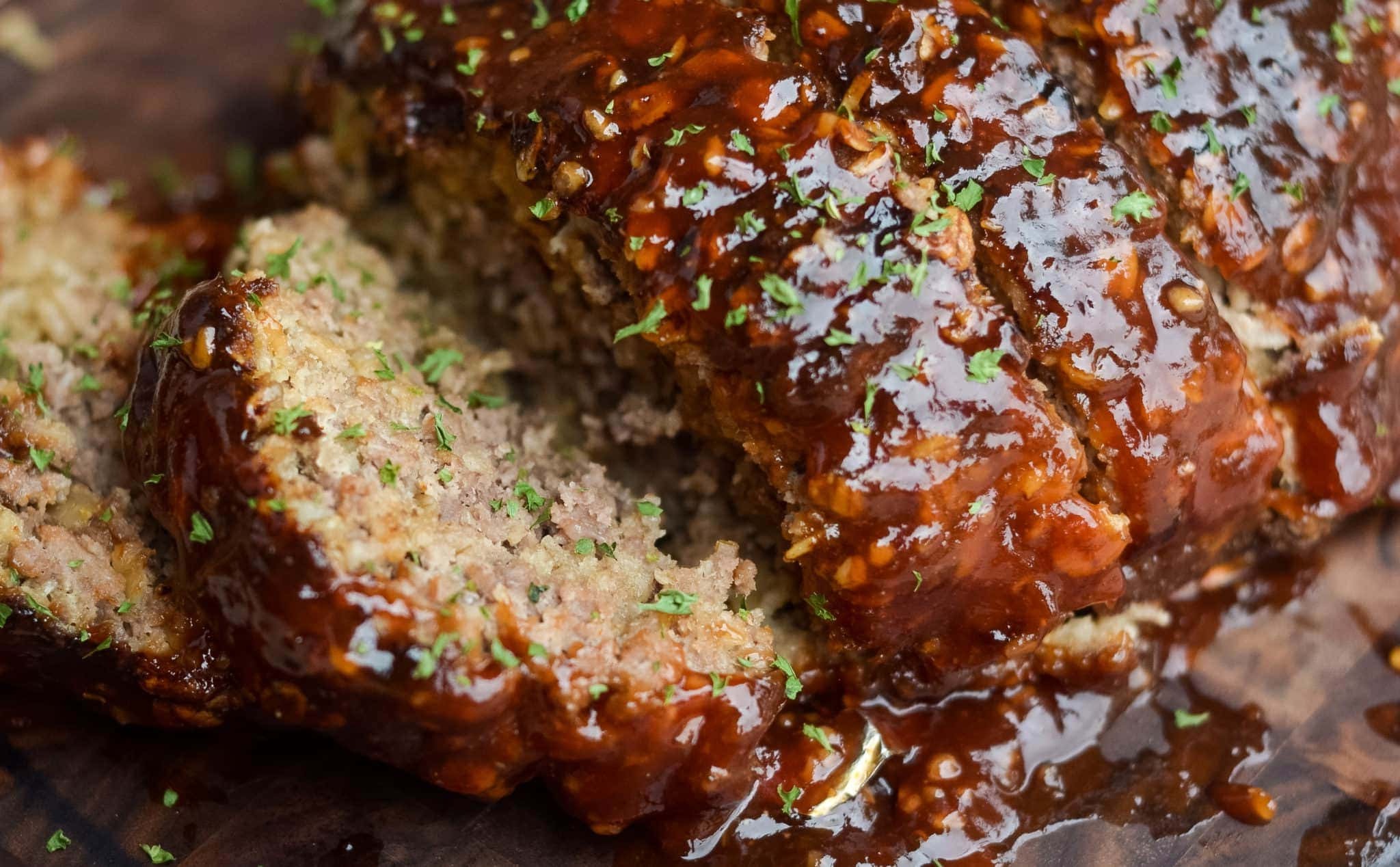 Teriyaki Glazing Sauce
While the meatballs are cooking let's prepare the sauce.

In a cold saucepan add the Teriyaki Sauce, pineapple, and corn starch. Whisk thoroughly to totally blend the starch.

Next, turn the heat to medium and bring it to a simmer. Let it simmer till the sauce thickens into a glaze consistency.
If the sauce is ready before the meatballs, turn the heat down to low, while you wait.

Once the sauce is thickened, and the meatballs are cooked, add the meatballs to the sauce. Roll them around till they are all coated, then use a spoon to baste them for about 2 minutes.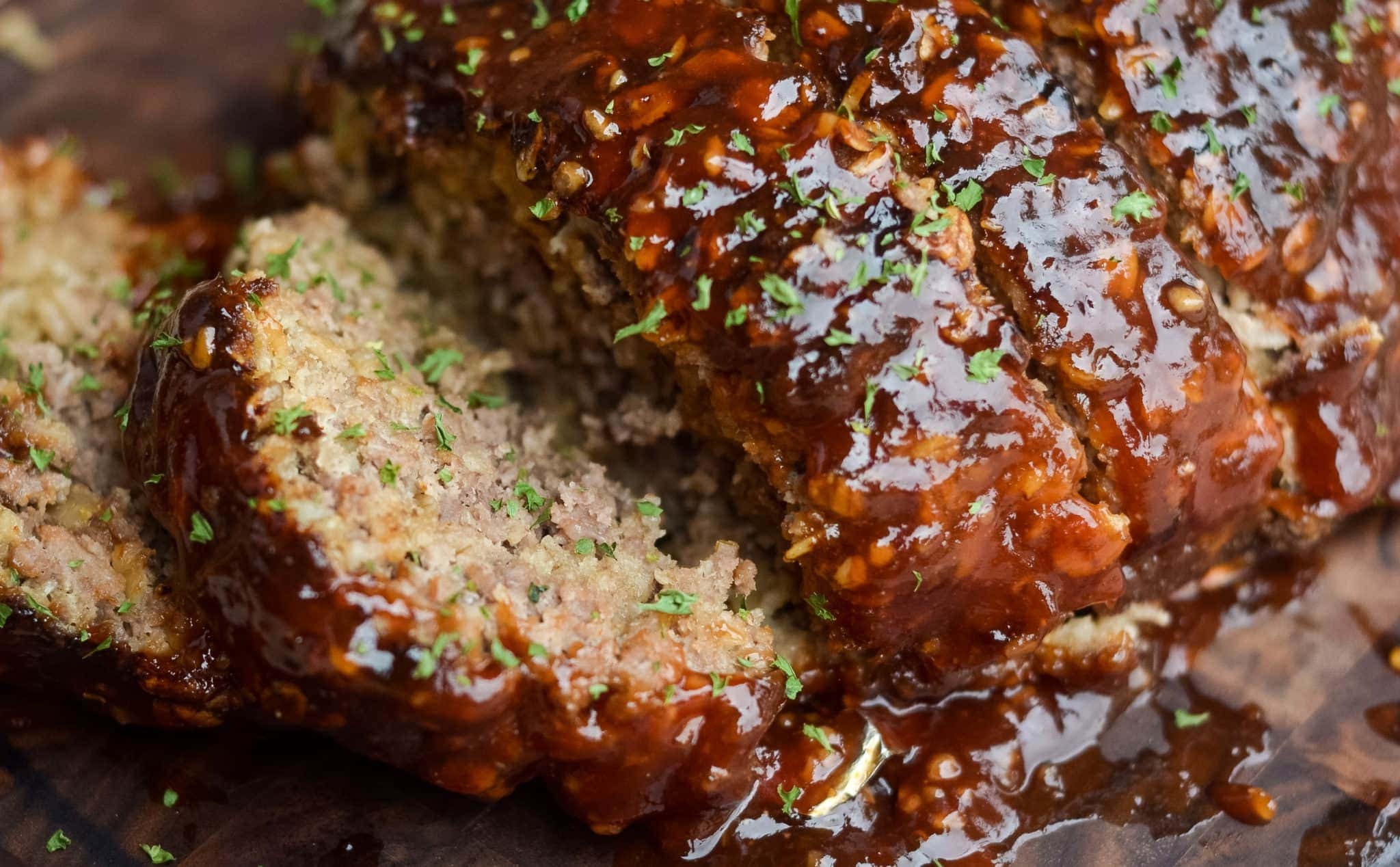 Chef's Tip
Teriyaki sauce can vary widely. I encourage you to use your favorite brand, but this dish is intended to be sweet and savory.
There is pineapple in this recipe, but it will not be enough to sweeten the sauce. If you don't taste as you go, you may end up with an unbearably salty sauce.
Try 2 tbsp. of sugar or honey to balance the flavors. Don't be afraid to use more to achieve a balance you find pleasing.
Ready To Serve Teriyaki Glazed Meatballs
I like to serve this recipe over sticky rice, but it would also be nice over noodles, or steamed veggies. Try them any way you like. It's your kitchen, and you are your own chef.

If you try these, let us know on Facebook, we are always open to feedback. Be sure to watch the video I did for this recipe, which is also on our Facebook page, Here

Until next time, Happy meatballing and stay safe. – Chef Eric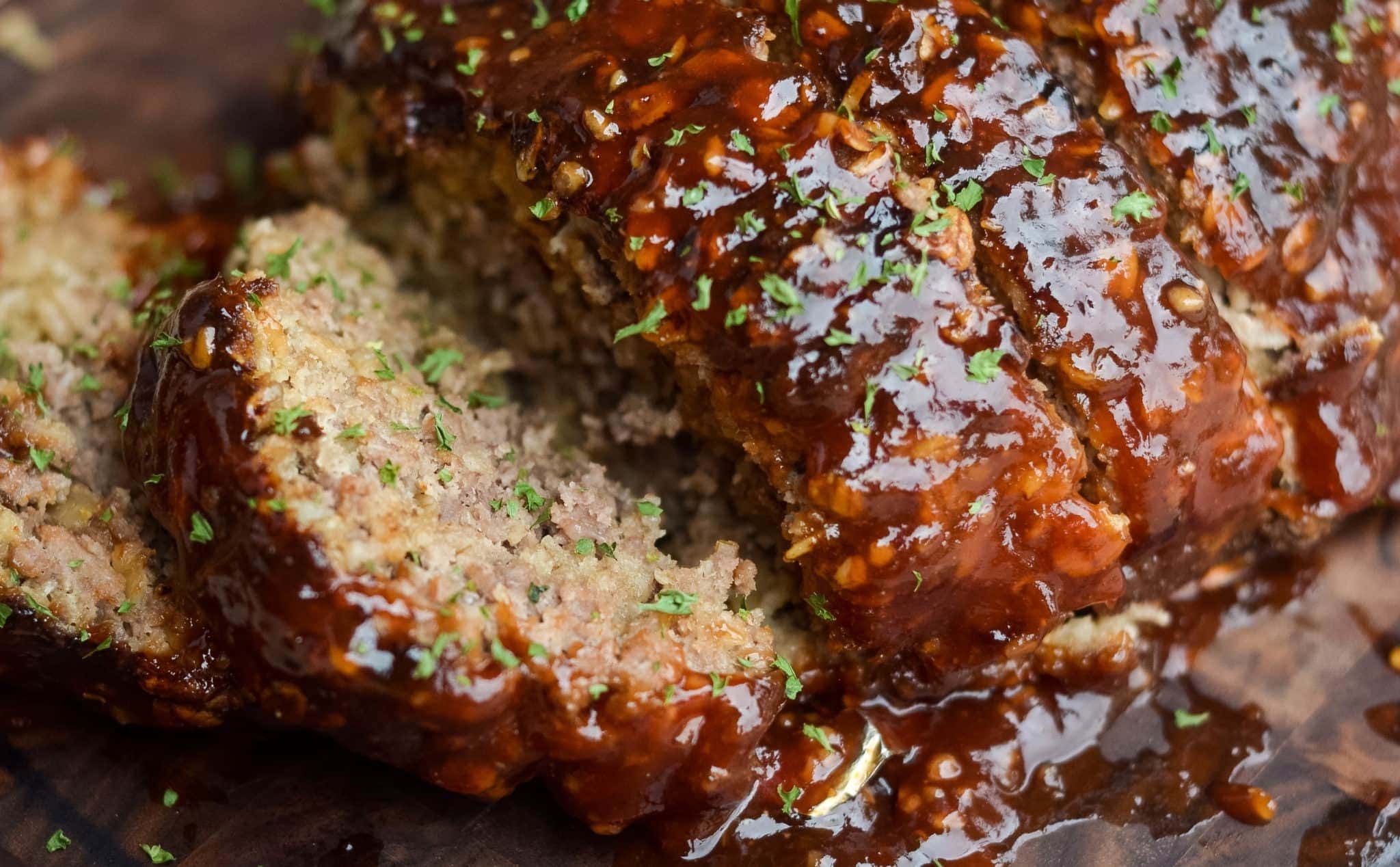 Teriyaki Glazed Meatballs In The Air Fryer
These sweet, and savory little morsels are always a hit with my family. Served over rice, or noodles, they will satisfy any hungry apatite.
Equipment
Air Fryer

Cutting Board

Knife

mixing bowl

1 1/2 oz Ice Cream Scoop (optional)

Tongs

Spoon for Basting

Whisk
Ingredients
1/2

pound

Ground Beef

1/2

pound

Ground Pork

1

cup

Teriyaki Sauce

2

oz

Crushed Pineapple

1

tbsp.

Corn Starch
Wet Mix
2

tbsp.

Shredded Ginger

3

tbsp.

Fresh Chopped Garlic

1

large

Egg

1/2

cup

Panko Bread Crumbs

2

tbsp.

Chopped Green Onions

Use the white ends (2 tbsp.)in the meatball mix, Save the tops for garnish.

1/2

cup

Whole Milk
Instructions
Add all of the "wet mix" ingredients to a large mixing bowl, and mix thoroughly.

Add the ground beef, and pork, and using your hands, mix till wet ingredients are completely combined.

Using a 1 1/2 oz ice cream scoop portion into golf ball-sized pieces. It's ok to eyeball the portions if you need to. You should have 15 or so meatballs.

Preheat air fryer to 400 degrees F.

Place meatballs in the basket, leaving as much space as possible between them for airflow. Cook for 11 minutes
Teriyaki Sauce
While the Meatballs are cooking. Add 1 cup of teriyaki sauce to a cold saucepan.

Add the corn starch and pineapple to the teriyaki sauce and whisk to incorporate the corn starch thoroughly.

Turn heat to medium, and bring to simmer.

simmer till sauce thickens. (About 5 minutes)

Add cooked meatballs to the saucepan and roll them around in the sauce to coat each one.

Baste meatballs with the teriyaki sauce for about 2 minutes.

Serve over sticky rice or noodles
Discover Delicious
Looking for more beginner-friendly recipes? Click here!
Gimme Wings!
Check out our Air Fried Wings or our Ninja Foodi BBQ Chicken Wings.
Get fresh ideas delivered directly to you each week.
Sign up for our newsletter and be among the first to see our latest kitchen creations!
Prefer visual learning?
Subscribe to the Home Pressure Cooking YouTube Channel and discover a wealth of great video content at your fingertips!
Share your thoughts!
Let us know what you think about this recipe by leaving us a rating and review below!