This diner classic is delicious and simple to make at home. If you're like me, EvaBee, you can delight in serving it with gluten-free toast if you eat mostly gluten-free as I do. Turkey drumsticks are inexpensive at my grocery store so I hope you like making this awesome comfort food at home with the help of your pressure cooker.
The Ingredients for Turkey Drumstick Sandwiches
The ingredients for this are pretty straightforward. Season the turkey with an herb blend that you prefer or you can use the ones I've suggested for this recipe. Make sure not to replace turkey breast for the turkey drumsticks as turkey breast gets a lot dryer in the pressure cooker and won't pull the same.
chicken broth
carrot
onion
turkey drumsticks
dried rosemary
sage, also dried
dried thyme
salt
corn starch
peas
balsamic vinegar
brown sugar
Optional garnishes to cut through the richness of the turkey drumsticks
green onion or chives
ground white or black pepper
cayenne
Pressure Cooking the Turkey Drumsticks
My turkey drumsticks were 1kg each – huge! Be sure that when you get your drumsticks that you can fit them into your pressure cooker. I use an 8 qt Instant Pot. I'm not sure how to adjust the time for pressure cooking if you use different-sized drumsticks. All I can suggest is to make sure that after you naturally release the pressure for 10 minutes after the initial cooking, you ensure the drumsticks' internal temperature is at least 165F. I seasoned the drumsticks with herbs and salt and made sure to flavour the broth I cooked it in with onion and carrot.
Making the Gravy
What's brilliant about a multi-cooker is that you can continue cooking the gravy for this recipe in the same pot. Set the cooked turkey aside, discard the carrot and onion, and simmer the liquid inside it on low. Mix in a slurry (cornstarch mixed with a little water) and whisk while it simmers to thicken it. Now add your peas and simmer for 15 minutes. You can also add a little more corn starch and water if you want the gravy to be thicker.
Finishing the Turkey Drumstick Sandwich

While the gravy cooks, you can begin to pull the turkey meat off of the bone of the turkey leg. I found it easiest to wait until it cooled enough then I pulled it with my hands and then I shredded the pieces with two forks. Season it with balsamic and brown sugar and pour cooked gravy over it, reserving some gravy for later.
This sandwich is served open face onto toasted bread. You then put the meat on top of the bread and garnish it with green onions, pepper, and cayenne. Serve it as is, add more or less gravy or even add some hot sauce! The meat is great reheated too so don't worry if you have extra.
Hot Turkey Sandwich with Instant Pot Turkey Legs
Ingredients
1

cup

chicken broth

1

carrot

peeled

½

onion

peeled

2

turkey drumsticks

2 kg total weight

½

tsp

dried rosemary

½

tsp

dried sage

½

tsp

dried thyme

1

tsp

kosher salt
Gravy
¼

cup

corn starch

¼

cup

water

1

cup

peas
For Serving
toast

any will do, I used brioche slices

2

green onions

sliced thin (optional)

pinch

white pepper, ground

or ground black pepper (optional)

pinch

cayenne

(optional)
Instructions
Put broth, carrot, onion, and turkey drumsticks in the pressure cooker.

Season with rosemary, sage, thyme, and salt.

Close with lid and pressure cook for 45 minutes on high and naturally release for 10 minutes. Make sure that the drumsticks are at least 165F.

Remove drumsticks from the pressure cooker and place them into a bowl. Then remove the remaining solids from the pressure cooker using a slotted spoon, leaving the liquid inside of the pot.

Whisk together corn starch and water and swirl into the liquid in the instant pot. Whisk and bring up to a simmer on low heat.

Add in peas and simmer for 15 minutes or to your desired thickness. If you boil it on higher heat it might dissolve the corn starch. Add a little more corn starch near the end of the cooking time if you wish to have a thicker sauce but only add 1 tsp more at a time (whisked with a little water) as it can get too gloppy. Taste for seasoning at the end of the cooking time and add any additional salt if desired.

While the gravy simmers, pull the meat carefully off of the drumstick bones. Remove any cartilage, too. When all of the bones are removed, shred the meat with two forks.

Stir in balsamic vinegar, brown sugar, and about half of the gravy and pea mixture into the meat. Taste for seasoning adding more salt if desired.
To serve:
Place some slices of toast onto a place. Put the desired amount of meat on top and garnish with desired amounts of green onions, pepper, and cayenne.
Crave Community? Join the discussion in our Facebook Group
Thanks for stopping by Home Pressure Cooking today!
Feel free to join our Facebook Recipe Group. You can learn a ton of tips and tricks and exchange recipes.
Digital Cookbook
Check out our new Digital, downloadable, printable pressure cooking cookbook. No crazy recipes here! You will have most ingredients and spices in your everyday pantry. Very traditional cooking for the everyday person, all tried and true and passing them to you.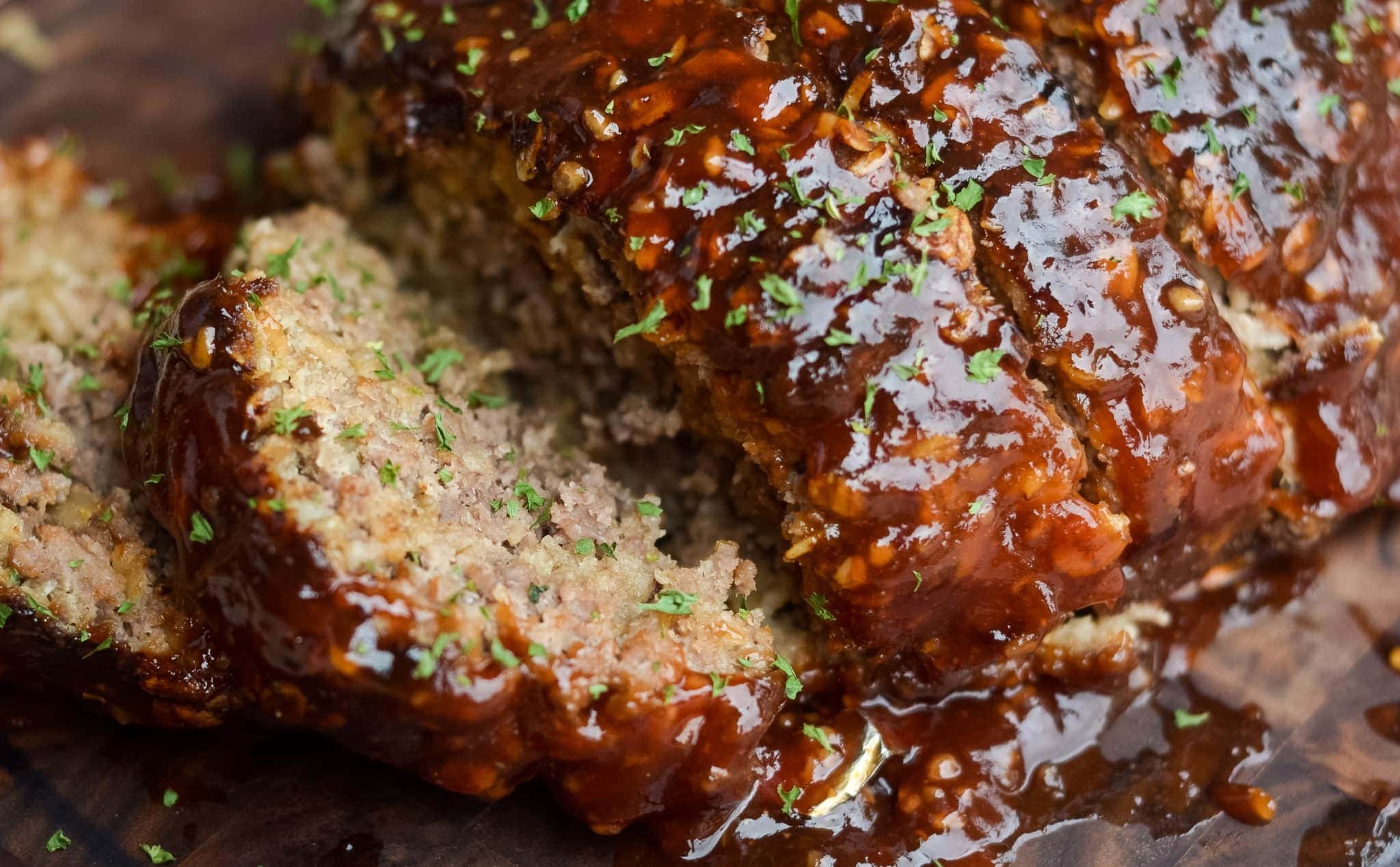 Need even more recipes?
Not only for Fall but all year long enjoy amazing comfort foods. Now featuring our Fall Foodie Fixin's hands-on digital e-Book. For use with the Ninja Foodi, Air fryer, and Mealthy CrispLid.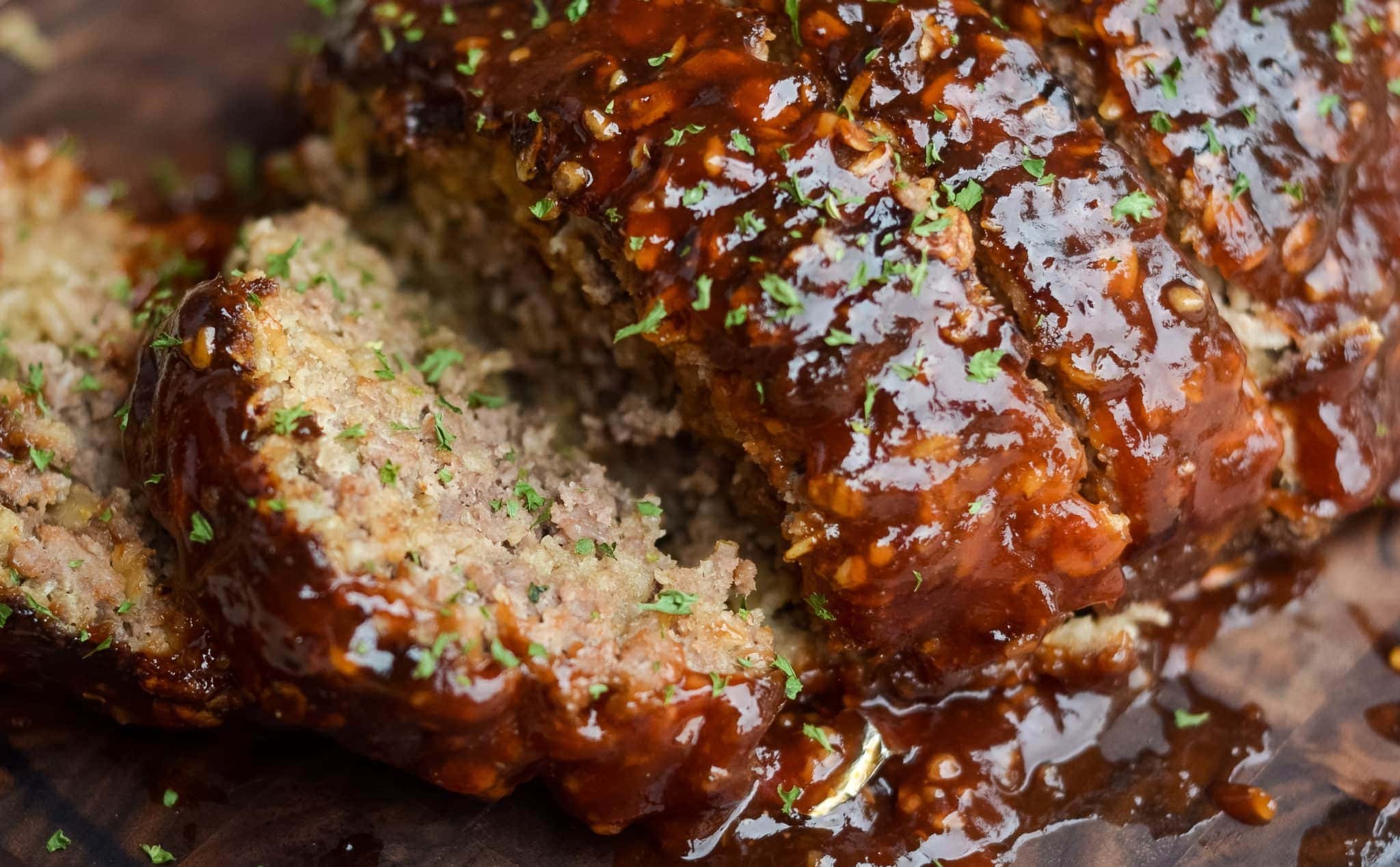 We are really excited you are here.
You can also find us on The Home Pressure Cooking Facebook Page Drop your email down below to be the first one to know about all my recipes shared, gadgets, and more tidbits for your pressure cooking needs.