Greetings Friends!
Sam here, and today I'm excited to share my Bailey's Instant Pot Cheesecake with all of you!
This delicious dessert completes our series of St. Patrick's Day recipes for 2021, and if you're interested, you can find the other three original recipes linked below!
But for now, let's focus on this amazing cheesecake!
This recipe was crafted using a Ninja Foodi but can be made in most instant pots, and I decided to use Oreos as my crust rather than traditional Graham Crackers, but feel free to use whichever you prefer!
Let's get started!
Bailey's Instant Pot Cheesecake Ingredients:
16 oz. softened cream cheese
1/2 cup sugar
2 tbsp Bailey's Irish Cream
2 Eggs
12 Oreos
2 tbsp butter, melted
Ganache Ingredients:
1/3 cup Heavy Cream
1 cup white chocolate chips
Green gel food coloring
Crafting the Crust
Let's start off by making the crust. It's going to look a little gross when you get everything mixed together, but don't worry – the end product is delicious!
In a food processor, pulse the Oreos until they are finely chopped. Pour them into a bowl and add your melted butter. Mix everything together until it's well incorporated. Press the mixture into the bottom of your springform pan. Be sure to push the crust up the sides a bit. Now, place the pan in the freezer to set while we make our filling.
Whipping up the Filling
Place the softened cream cheese in a mixing bowl and beat it until it's smooth. Add your sugar and beat it until it's smooth again. Add your eggs one at a time until they are well incorporated and the mix is smooth once more. Lastly, add your Bailey's. I just mixed this in with a mixing spoon so I wouldn't overbeat the filing.
Prepping the Pan
Remove your pan from the freezer and pour your filling in. Place a piece of aluminum foil over the top of the pan to prevent condensation from dripping onto your cheesecake. Pour 1 1/2 cups of water into your instant pot or Ninja Foodi, and then place your trivet at the bottom.
If your trivet doesn't have the handles on the side, fashion one out of aluminum foil by folding a piece longways and then setting your cheesecake pan in the middle. Use the extra pieces on the sides as your handles to safely pull your hot pan out once it's done!
Applying Pressure
Secure your lid and set the pressure cooker to high for 35 minutes. Take this time to clean your work area and maybe enjoy a nice chilled glass of the leftover Bailey's!
Let the pressure release naturally and then remove your cheesecake. Let it cool for a bit, and then refrigerate it for a couple of hours or overnight.
Great Ganache!
Fear not, ganache is nothing to be afraid of! It's super easy to make at home and only requires two ingredients (or three, since we're coloring ours)!
Start by measuring out your heavy cream into a microwave-safe bowl, and then microwaving it for about 40-45 seconds. Once it's heated, add your chocolate chips in a little at a time. Let the chips sit in the warm cream for a few minutes and then mix everything together until it's smooth.
Going Green!
Now let's add a festive splash! Add your food coloring using only a few drops at a time to get the shade you want. I did about 12 drops for mine. Make sure to use gel food coloring so you don't add any extra liquid to your ganache!
When you have the color you want, allow your ganache to cool to room temperature. If you're in a hurry, you can stick it in the fridge for a few minutes, but be sure to check in periodically to make sure it achieves the right consistency. You want it to be a little thick, but also able to run. Let a little drip off of your spoon back into the bowl to test.
Once it's ready, it's time to get the cheesecake!
The Finishing Touch!
Drizzle your ganache over your cheesecake in any pattern you want. I did a simple back and forth with my spoon over the top, but you're free to let the creativity flow here! You can also pour a few spoons of ganache in the middle and sweep them to the edges of the cake, allowing it to drip over.
Once you're satisfied with your finish, you're done! All that's left is cutting the cheesecake and sharing it with your loved ones!
I really hope you enjoy this festive little creation as much as I do. Once you've made your version of our Bailey's Instant Pot Cheesecake, share photos with us in our Home Pressure Cooking Facebook Group or on Twitter and Instagram by using #HomePressureCooking!
Thank you for supporting Home Pressure Cooking!
Hungry for more?
Check out our other 2021 St. Patrick's Day Recipes Below!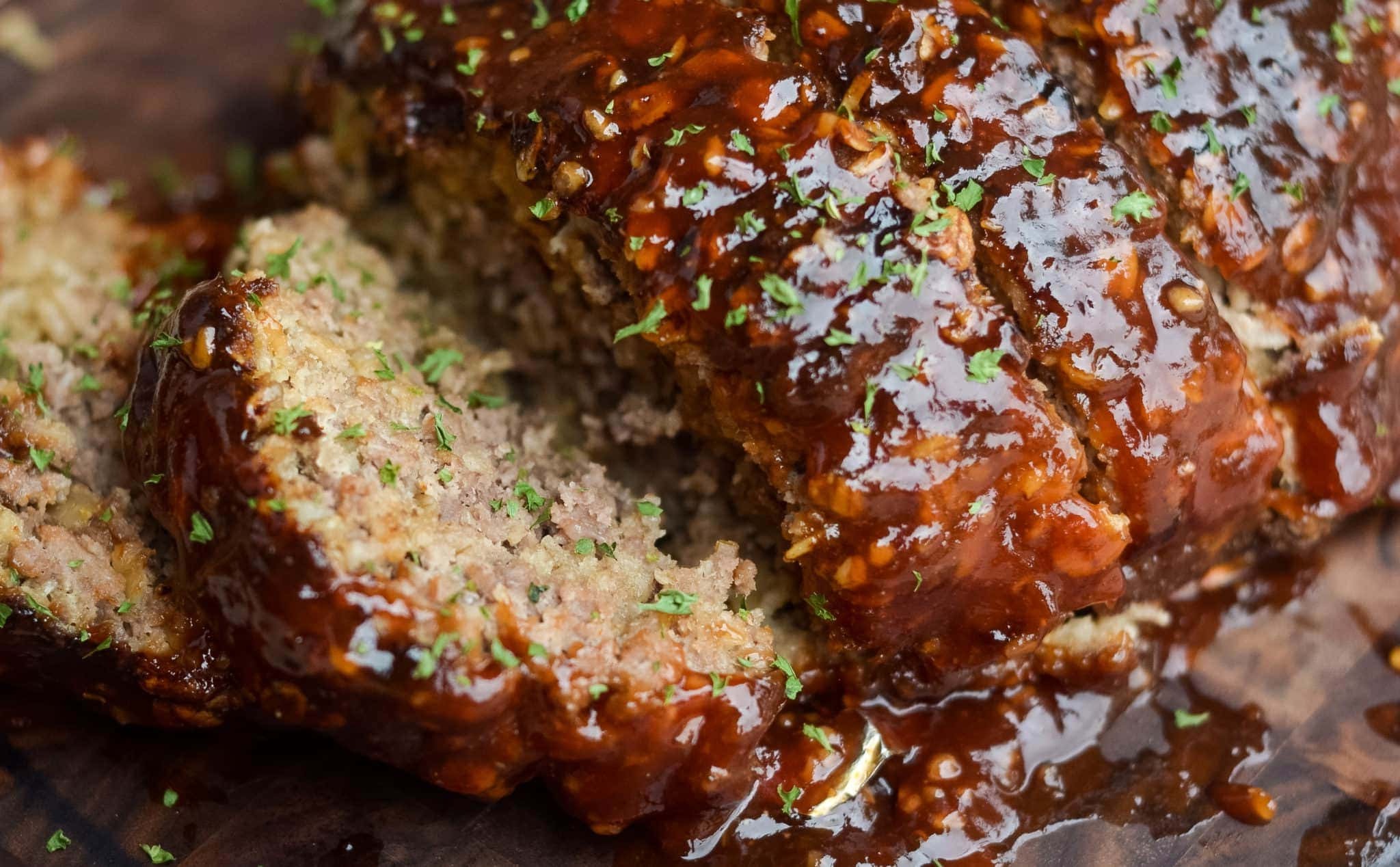 Bailey's Cheesecake
A delicious and easy to create Bailey's Cheesecake with an Oreo crust for the Instant Pot.
Equipment
Ninja Foodi or Instant Pot

Springform Cake Pan

Mixing Bowls

Mixing/Beating Spoons

Food Processor

Measuring Cups

Aluminum Foil

Trivet (or Aluminum Foil Handle)
Ingredients
Cheesecake
16

oz

cream cheese

softened

1/2

cup

sugar

2

eggs

2

tbsp

Bailey's Irish Cream

12

Oreos

finely ground

2

tbsp

Butter

melted
Ganache Topping
1/3

cup

Heavy cream

warmed

1

cup

White Chocolate Chips

Green gel food coloring
Instructions
Cheesecake
Pulse oreos in a food processor until evenly ground.

Pour oreos and melted butter in a bowl and mix until moistened.

Spoon and press crust mixture into springform pan and then place in freezer.

Beat softened cream cheese until smooth, add sugar, beat until smooth again.

Beat eggs in, one at a time.

Stir in Bailey's Irish Cream.

Pour cheesecake mixture over chilled crust and then place in instant pot using trivet or aluminum foil handle.

Set instant pot to pressure cook on high for 35 minutes. Let pressure naturally release.

Allow cheesecake to cool and then refrigerate.
Ganache Topping
Warm heavy cream in microwave for 40-45 seconds.

Add chocolate chips slowly and mix until melted and smooth.

Add gel food coloring until you reach desired color.

Allow to cool to room temperature and then pour or drizzle over chilled cheesecake.