You Won't Miss the Pasta, Keto Friends!
Need a keto-friendly alternative to traditional lasagna? You got to try my version of eggplant lasagna. We don't need to sacrifice the flavor and comfort of lasagna just to be healthy and low-carb friendly. Using eggplant for noodles, a low-carb marinara, hearty spices, and lots of yummy cheese the results may surprise your family by how good this recipe tastes!
For regular readers of the site my name is new because well, I'm the newest addition to the Home Pressure Cooking Team. My name is Nicole and I'll be doing my best to bring you recipes that focus on keto-friendly diets, diabetic safe options, and vegetarian goodness. Though I am not vegetarian, I like to cook without meat sometimes.
When I cook at home I usually have recipes that I can add meat if I want to, but it can also easily be left out. This is a perfect example of that. The ingredients list for this recipe has a few optional additions or exclusions. Make it just the way you want it.
This dish takes a fair amount of time for prep, but it's worth it for how tasty it is and the amount of servings you can get out of the work. I get 6 servings when I make this, so it's worth it to me. I've taken the time to make sure these ingredients are low carb, hearty, and delicious.
Meat Not Required
Meat is not required to make this lasagna taste amazing, but it can easily be added. You may be able to buy a low-carb sauce that has meat, or you can brown your ground turkey or beef with your favorite Italian seasonings before you start layering in the dish.
I chose to save time and not make my sauce, so I bought Rao's Homemade Marinara sauce because it contains only 6g of carbs per serving. I also saved time and bought my cheese already grated.
Since this may be the first time some of you have used eggplant, keto, or otherwise, and you may be wondering what eggplant tastes like? The flesh of the eggplant has a slightly spongy texture and a slightly bitter taste but the flavor sweetens as it cooks. Since it contains a lot of water, sliced eggplant is usually salted to draw out excess water. I did not put salt on mine, but I did bake for 6-8 minutes on one side then flip, and bake the opposite side as well. This cuts down on the water and blends well with the marinara sauce and creamy ricotta cheese. The skin of the eggplant is thick and very tough. You can peel your eggplant if you like, but keeping the skin will help to prevent your slices from turning to mush. You can try it both ways, see which way you like best.
How to Choose an Eggplant
Look for the eggplant that has shiny and undamaged skin. While a smaller one will have fewer seeds, choosing the right one is more important than the size. You want to choose a male eggplant because they have smaller and fewer seeds than a female one does. Male eggplant will have a small and shallow round circle on the end opposite the stem. Looking at the same end on a female eggplant you'll see a deeper impression that looks like a line or a dash.
How to Slice the Eggplant
We want to slice our eggplant lengthwise for this dish. It will act more like the noodles and give us a better surface for layering the dish in the pan. The first three cuts will make slicing lengthwise easier and safer for us. This will help make step 4 much easier.
Slice off the stem end of the eggplant
Slice off the blossom end of the eggplant
Carefully slice vertically from the stem end of the eggplant down to the blossom end. You now have two 'half-moons' that we can safely slice.
With one half-moon laying cut side down, place your non-dominant hand on the eggplant to keep it from slipping. Slice horizontally, slowly, 1/4th inch from the cutting board through the eggplant.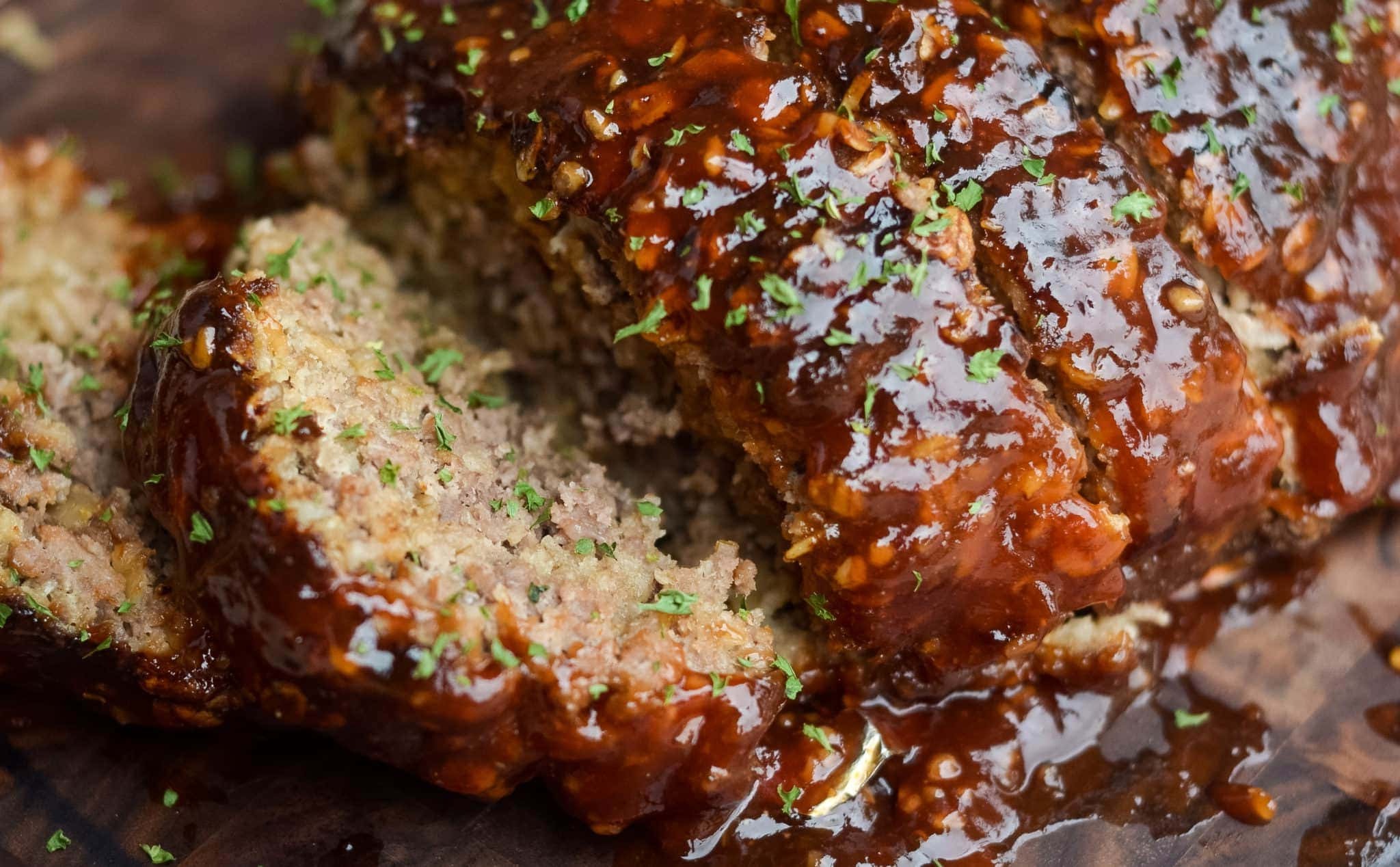 We want the slices to be 1/4 inch thick. When we're done slicing the eggplant we are hoping to get four "noodle-sized slices" from each half-moon. If you feel like the eggplant you have is not thick enough to get all eight slices we need, go ahead and buy two. My eggplant was large enough that I only needed one.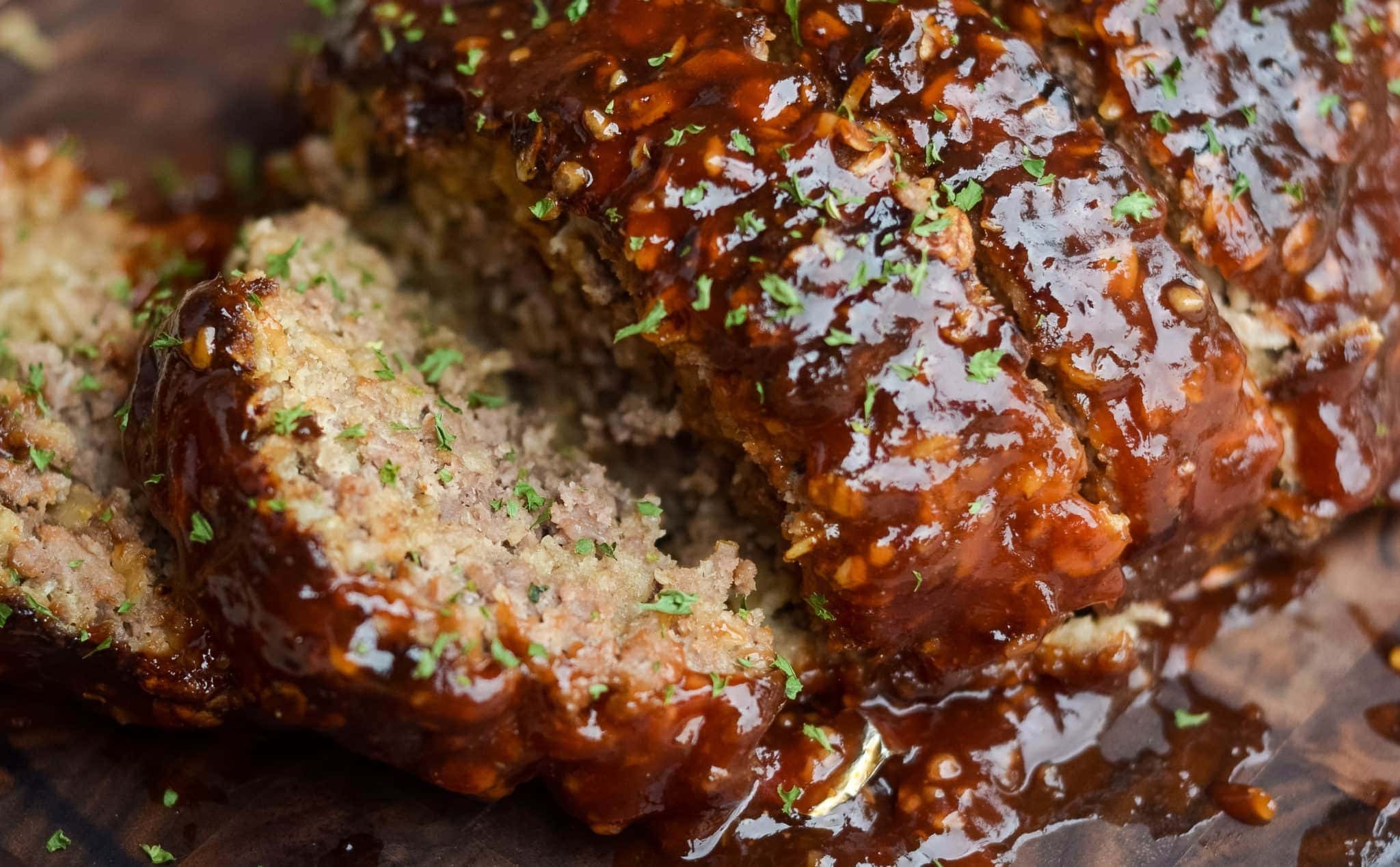 Ricotta Cheese Mixture for Lasagna – Don't Forget the Egg!
Beat an egg and mix it into your ricotta cheese. This will prevent the cheese from thinning or becoming grainy. It also helps to firm up the layer. I just love keto recipes that include ricotta but it's even better when there's mozzarella, too. Stir in equal parts mozzarella and parmesan cheese.
Note: You may be tempted to add seasoning to the cheese mix. I don't like doing this because it takes away from the creamy flavors you want from the cheesy layer of your lasagna. There's plenty of Italian flavors in the other layers that it's really not necessary here and in my opinion takes away from the authentic, more restaurant-style, way to make this dish.
Low Carb Keto Sauce
If you love garlic as much as I do, you want to add it to everything. Put a little olive oil in a pan and saute a few cloves of garlic. At this point, you can add your meat and brown it with your garlic. But if you are staying with the vegetarian version, just saute your garlic and then stir in one cup of your chosen marinara or other tomato sauce. Be sure your meat is cooked through before adding the sauce. I used Rao's Homemade Marinara, but Organic Bello Marinara is also a good option.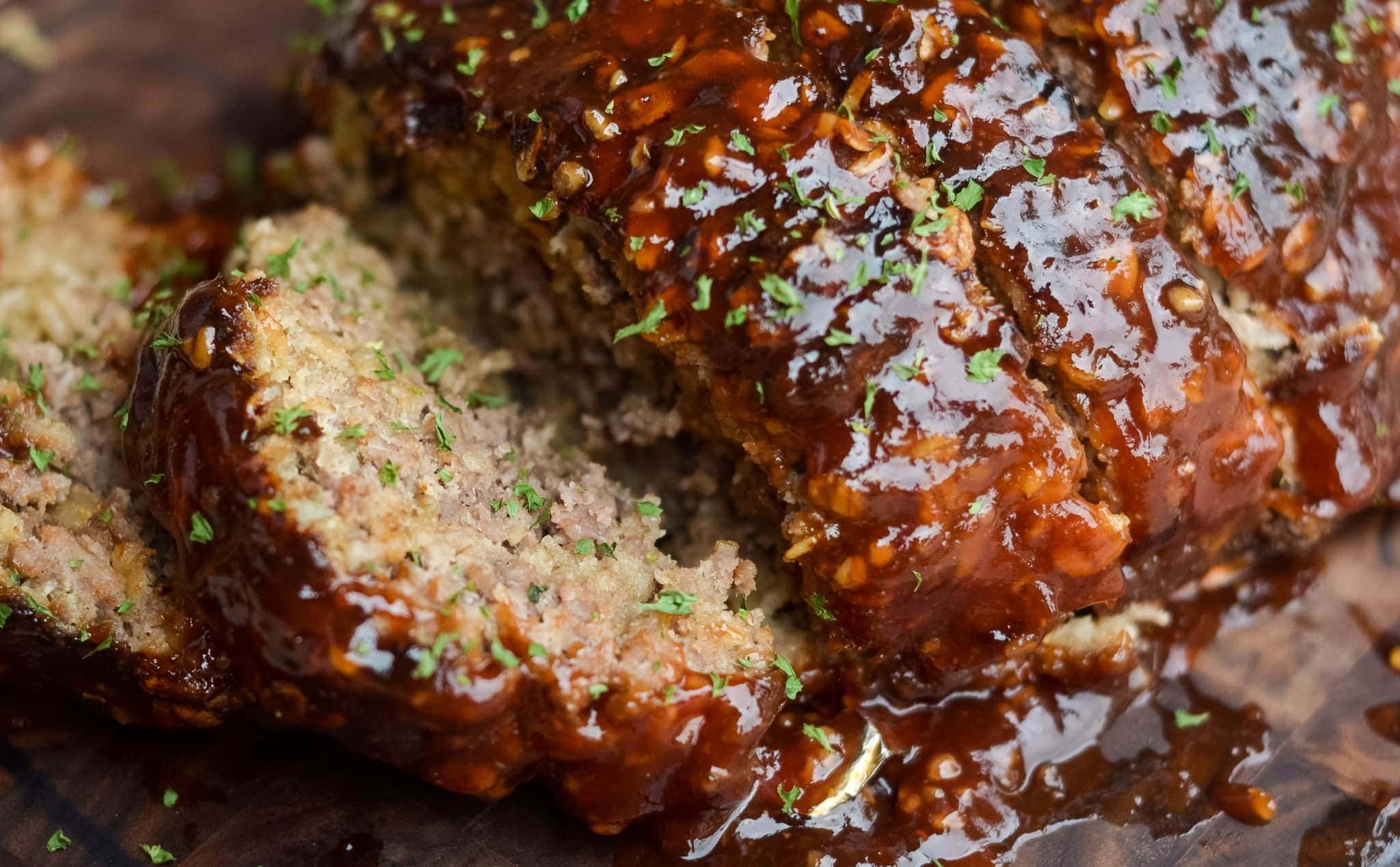 Layering is the Fun Part
The best part about lasagna is the layers. Did you know the starting layer is important? You want to start with a layer of sauce so that your pasta, or in our case eggplant, doesn't stick and burn at the bottom of the pan. Our lasagna has three repeating layers:
First Layer = thin layer of tomato sauce (or meat sauce if you went that route)
Second Layer = Four slices of eggplant
Third Layer = Ricotta cheese spread slowly and evenly over the eggplant slices
Fourth Layer = Spread half your remaining sauce over the ricotta, careful not to mix the two as much as possible
5th-7th Layer = Another layer of eggplant, then ricotta, then the remaining sauce.
Eighth Layer = Top with at least three cups of mozzarella and parmesan mixture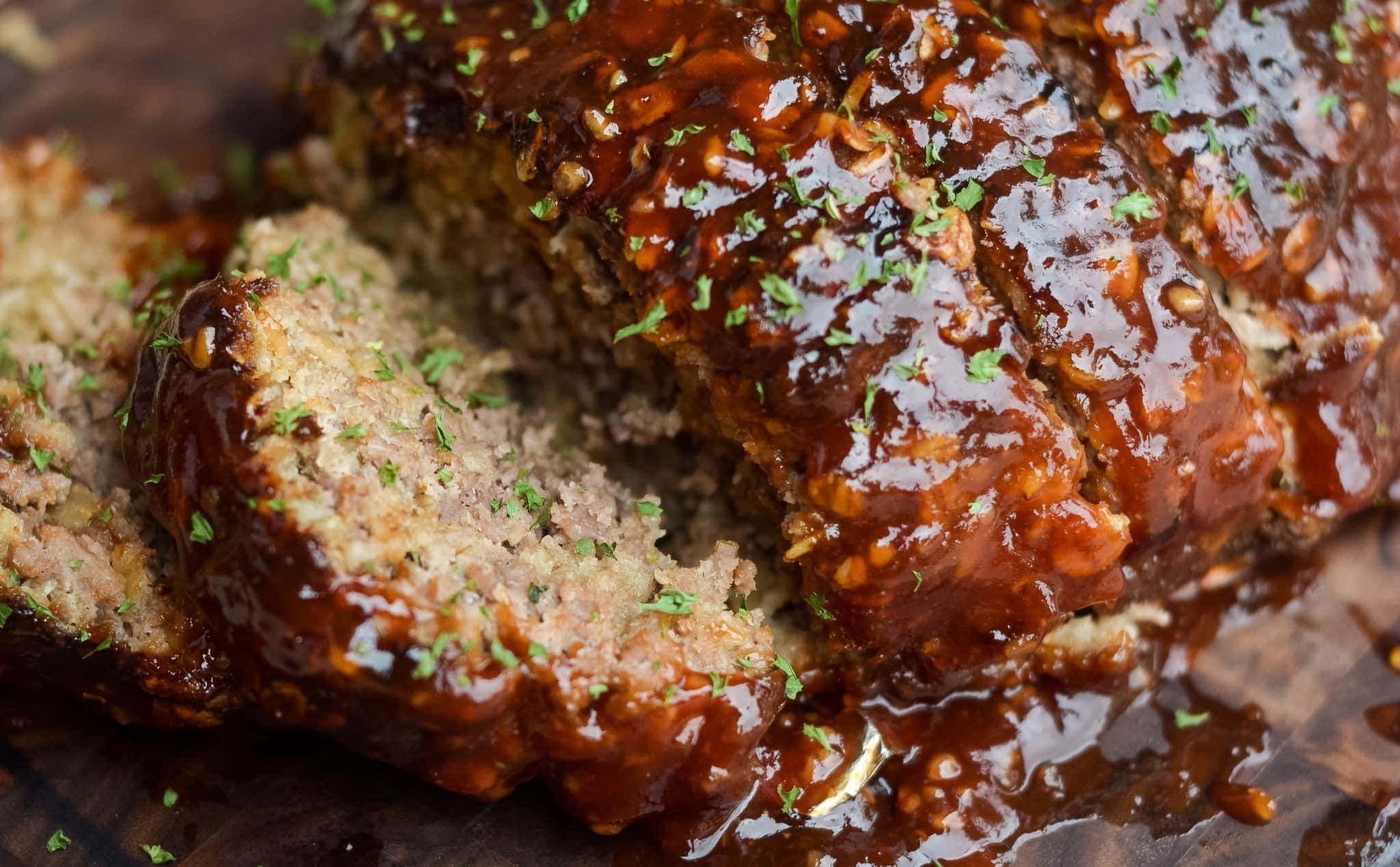 Baking Your Keto Lasagna or Cook in the Slow Cooker
I prefer to bake mine, but you can also use the slow cooker for this. Since slow cookers use a wet cooking method, and "make liquid" from steaming up as they cook, you may end up with a more moist result. Roasting the eggplant before using a slow cooker will greatly help with this result. If you find that your results are still a tad soggy, you may need to roast the eggplant a bit more the next time you want to use the slow cooker in place of the baking step.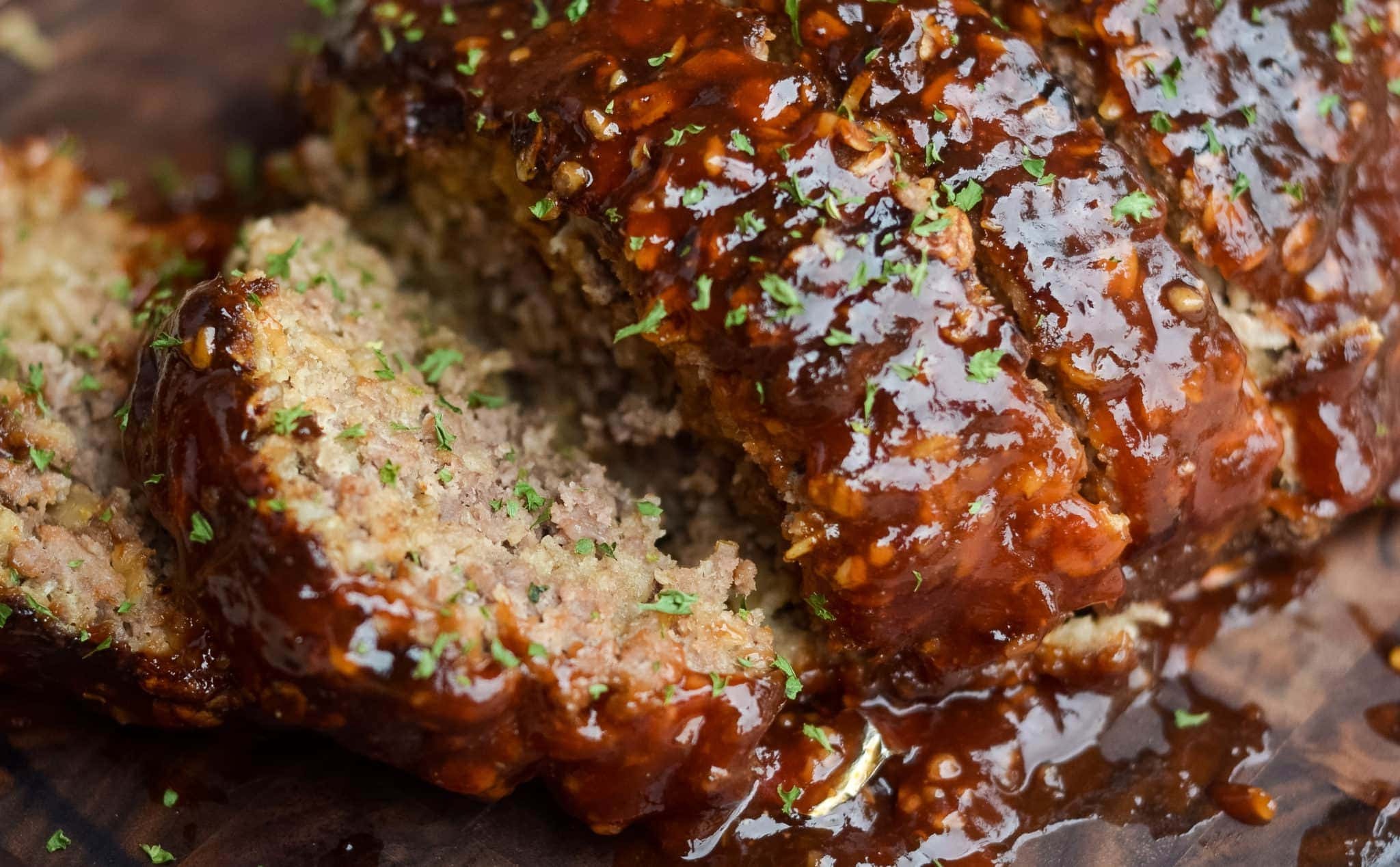 Keto eggplant lasagna is a super tasty alternative to traditional pasta versions of lasagna. Meat sauce adds a fair amount of protein to your diet which will increase your satiety without the need for increasing carbs. Serve this with a green salad and a piece of low-carb focaccia to fill out the meal. This recipe should make at least six decent portions.
Most Amazing Eggplant Lasagna
Stop that pasta craving with this hearty eggplant casserole. Include meat or leave it out! This low carb recipe is so yummy you won't notice the absence of carbs!
Equipment
9×13 inch pan

Cutting Board

chef knife

large cooking sheet (maybe 2)

Measuring Cups

mixing bowl

Saute Pan
Ingredients
1

large

eggplant

sliced ¼ inch thick

2 to 4

cloves

garlic

sliced

olive oil

1 ½

cups

keto friendly marinara

15

ounces

whole milk ricotta cheese

1

large

egg

½

cup

parmesan cheese

grated

3

cups

mozzarella

shredded
Instructions
Eggplant

Carefully cut the eggplant into ¼inch slices. (See above for tips to make this easier and safer)

Place slices on a cooking sheet evenly spaced out. Cook at 400°F for 6-8 min on one side, then flip over and cook again for 6-8 min. You may need two sheets to fit them all.

Sauce

While the eggplant is in the oven, slice your garlic. Place in a saute pan with about 1 tbsp of olive oil. Using medium heat, saute the garlic until slightly soft. If you choose to add meat to your recipe, add meat and cook the ground meat until cooked through. Add 1 cup of marinara sauce. Add any Italian seasonings you want. I used a premixed seasoning for mine. Stir and simmer until the sauce has thickened a bit. Let cool.

Ricotta Mix

While the sauce is simmering, grab a 4 cup bowl or larger. Put 15 oz of ricotta and an egg into the bowl and mix with a fork until combined. Stir in 1 ½ cups of shredded mozzarella and ⅓ cup grated parmesan cheese

Layer

Spread ½ cup of marinara sauce in the bottom of your lasagna pan. Add 4 eggplant slices to the pan. Carefully spread half the ricotta cheese mix over the eggplant. Spoon and spread half of your marinara mix over the ricotta cheese mix. Repeat these layers once more. Then top with remaining mozzarella and parmesan cheese.

Bake

Preheat oven to 375°F.

Place a piece of parchment over the lasagna dish. Using the aluminum foil, seal the parchment paper around your dish. (tomato sauce can react with your aluminum foil giving your dish a "metal flavor". The parchment blocks this effect.) Bake at 375 covered for 30 min. Uncover and cook for an additional 10 min or until your cheese is toasty on top.

Let the lasagna sit for 10-15 min before cutting into equal pieces and serving.
Slow Cooker Option:
Spray your slow cooker, or use a throwaway sleeve, with non-stick spray. Follow all the above directions for layering in your slow cooker, not a pan. Cover with the lid and cook on high power for 2-3 hours or until a knife cuts into the lasagna gives you very little resistance. Turn your slow cooker off and let it sit for 30 min-1 hour so it will absorb any liquid. Cut and Serve this delicious keto-friendly lasagna.
Insta-Bakers Bundle – Tart Pan, Loaf Pan, Charcuterie Board & Pizza Cutter (Fits 6 Qt. and 8 Qt. Devices)