Pork Tenderloin is one of the most versatile cuts of pork around. A good barbecue-style dry rub brings tons of flavor, and a nice cream sauce can make up for the pork's very low-fat content.

This dry rub goes great on pretty much anything, so try it on chicken fish, or beef. The cream sauce is also quite versatile. You can also use it on pasta or poured over grilled chicken.
Need something to pair this with? Try our Instant Pot Butternut Squash Soup.
Ingredients for Pork Tenderloin
One Pork Tenderloin (recipe makes enough dry rub for 2 tenderloins)
3/4 cup Heavy Cream
1tsp Dry Thyme
Ground Cumin
Fresh Ground Black Pepper
Garlic Powder
Onion Powder
Smoked Paprika
Kosher Salt
Your favorite Fresh Herbs. ( I used Thyme, Basil, Chives, and Parsley)
clove Garlic
Light Olive Oil
Butter
Preparing Your Ingredients
Let's begin by separating the leaves from the stems of the herbs you chose. I really recommend improvising here. I wish I would've had Tarragon rather than Parsley, but I had to make use of the herbs I had on hand before they spoiled. My point being, don't be afraid to experiment, after all, that's really what cooking is all about.
Separate the leaves from the stems and give your herbs a rough chop, then set those aside for later.

Next, combine all the dry spices in a small bowl and incorporate those together with a fork.
Knife Skills
Now it's time for the only tricky part of this recipe; removing the silverskin from the tenderloin.

The silverskin is a large tendon on the outside of the cut of meat. It's tough, stringy, and unpleasant to have in your mouth.

Thankfully, removing it is easier than you might think.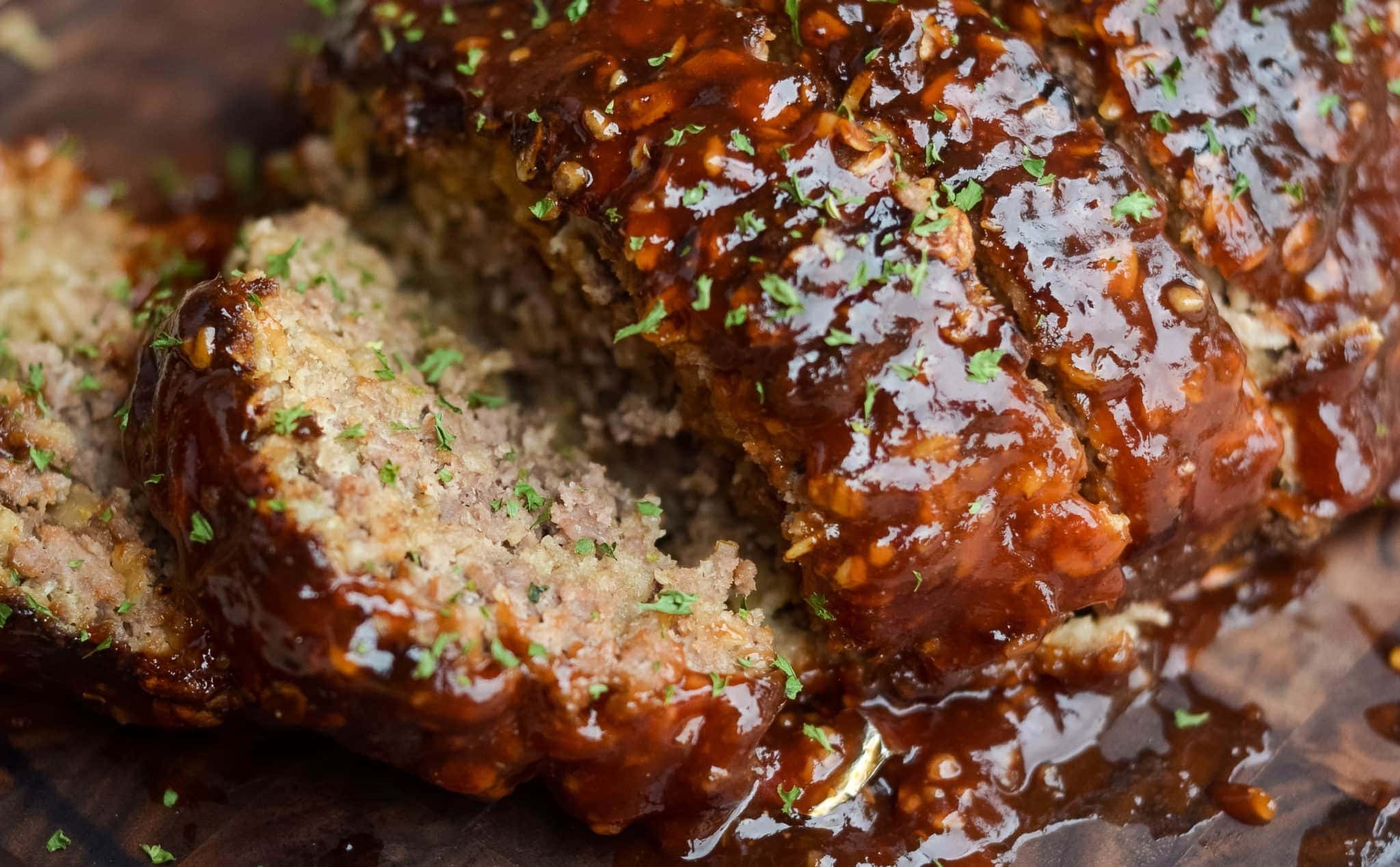 Locate the silverskin on the thick end of the tenderloin, it looks like white, almost translucent skin.

Insert the tip of your knife to the side of the silverskin and push it through.

Angle your blade upwards, away from the meat, and then begin slowly working the knife until the Silverskin separates from the rest of your meat like a ribbon.

Now, pull firmly on the 'ribbon' and work the knife towards yourself until the piece of Silverskin is removed.

Repeat this process until you've removed the entire tendon.
Now, the tricky part is done. We just need to cut the tenderloin in half.

Earlier, I mentioned that this cut has a thick end, which means it also has a skinny end. Each end will cook at a different pace, and cutting the meat in half allows us to handle them individually, and ensure proper cooking times.
Ya' Gotta Rub It In.
Now it's time for us to dry rub.

First, drizzle a little olive oil over your tenderloin to give it a light coating. This helps the spices stick to the meat.

Next, liberally coat the surface of both halves of your tenderloin with the dry rub. Use one hand to sprinkle the rub on, and the other to rub the mix into the meat.

Keep a dry hand/wet hand system going here, so you don't accidentally cross-contaminate your rub, meaning you can't safely use it again.

Feel free to perform this step up to a day in advance. The longer you allow the rub to sit on the meat, the deeper the flavor will penetrate. Be sure to let the rub sit for at least 30 minutes, minimum, before proceeding to the next step.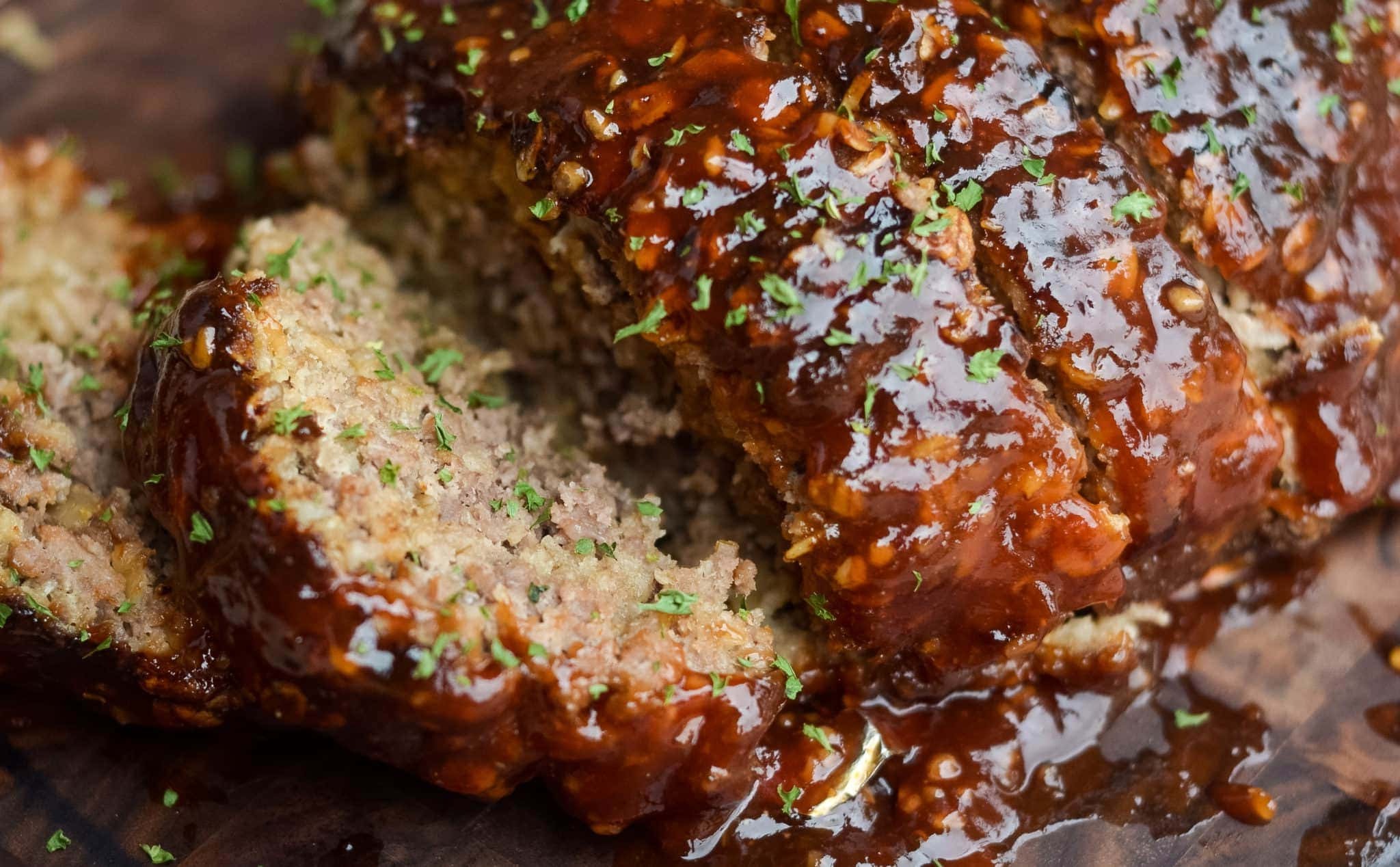 Let's Get Cooking
Once you're satisfied with the rub resting on the meat, place a nonstick skillet over medium-high heat.

Avoid Teflon coated pans for this, or any other technique that involves high-temperature cooking. At high temperatures, the main chemical in Teflon, polytetrafluoroethylene, begins to break down and release toxic fumes.

Not only can this be absorbed by your food and negatively impact your health, but it can also hurt your animal companions, particularly birds!

Seriously, Ceramic nonstick is the best option here.
Now that we have our PSA out of the way, add a few tbsp. of light olive oil or vegetable oil of your choice to the pan and give it a few minutes to heat up. When you see light wisps of smoke coming from the oil, your pan is officially hot enough.

While your pan heats, go ahead and preheat your over to 400°F.

Use tongs to lay your two halves of the tenderloin inside the pan. The meat should begin to sizzle immediately, if it doesn't, remove your meat and wait for the pan to get hotter.

Sear your tenderloin on all sides until the spices turn nice and dark, this will develops a lot of flavors all over.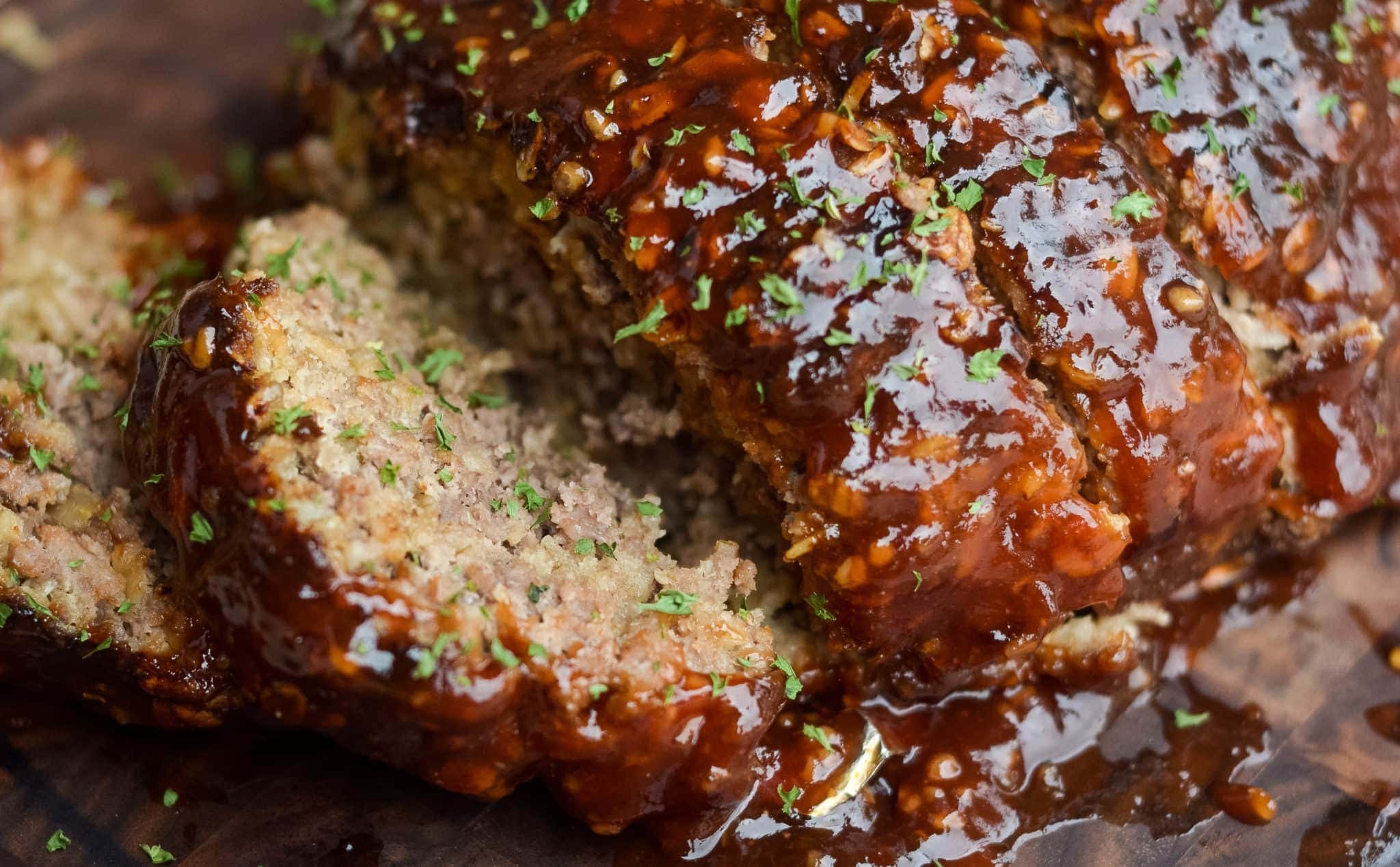 Once you've achieved a beautiful sear all over, transfer your meat to the 400°F oven to finish.

You'll want to reach an internal temperature of 140-145 degrees. This will be right around medium-well. Yes, it is safe to eat slightly pink pork.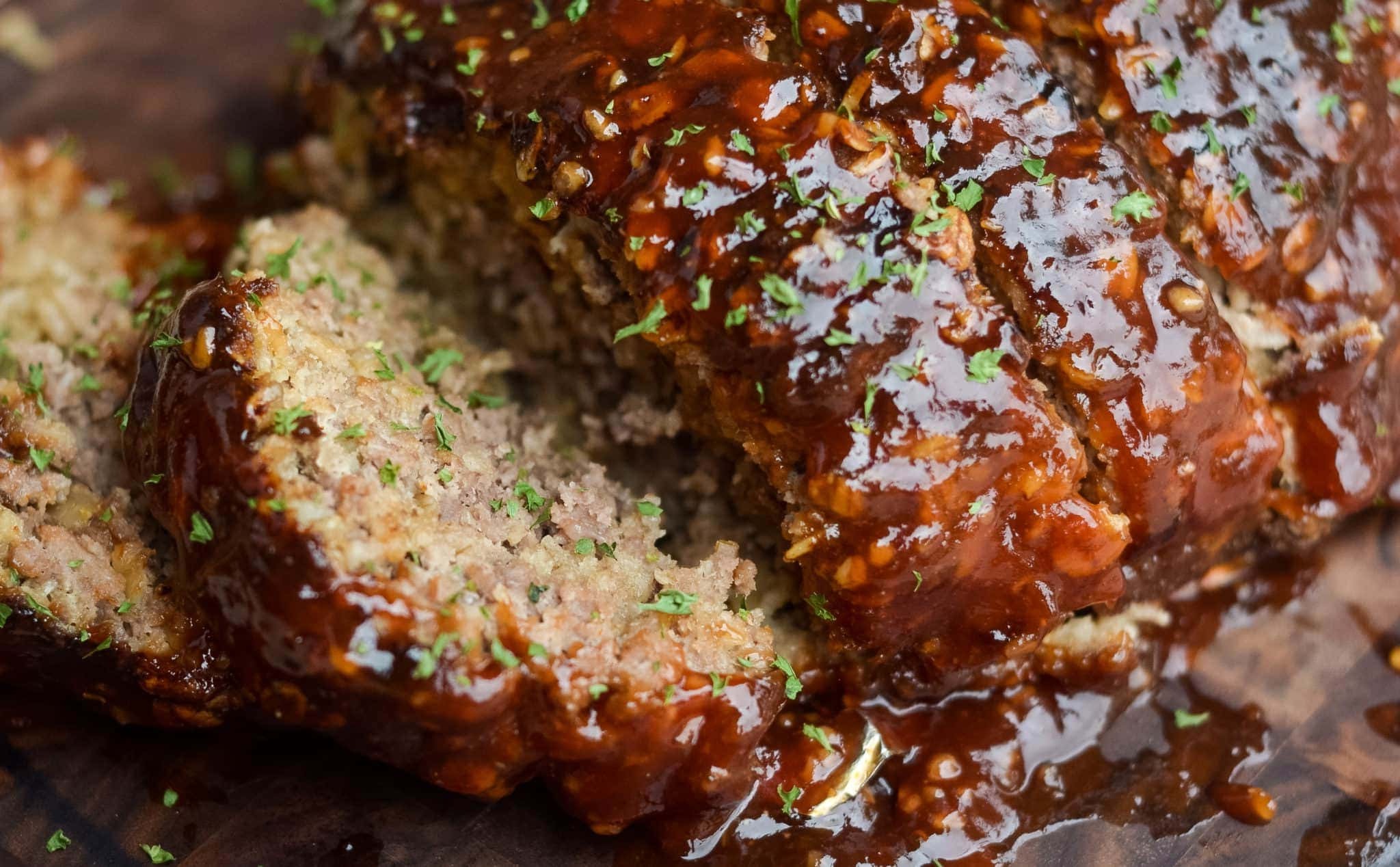 Welp, I over-cooked mine!

While it was still tasty, I got so wrapped up messing with my camera and writing down recipe steps that I let things sit for a bit too long! Let's just call this a teaching moment and say, keep an eye on your food!

You can see the difference between the skinny half, and the thick half of the tenderloin. Ideally, both halves would've been pulled when they respectively reached 140°F!
Let It Rest
The pork tenderloin needs to rest before we cut into it, and the longer it rests, the better.

Hot proteins are full of juices that we want to remain in the meat when they are served. Slicing in while they're still very hot causes the juices to spill out on the cutting board, and result in a dry, unpleasant experience.

For reference, I rested mine for about 10 minutes.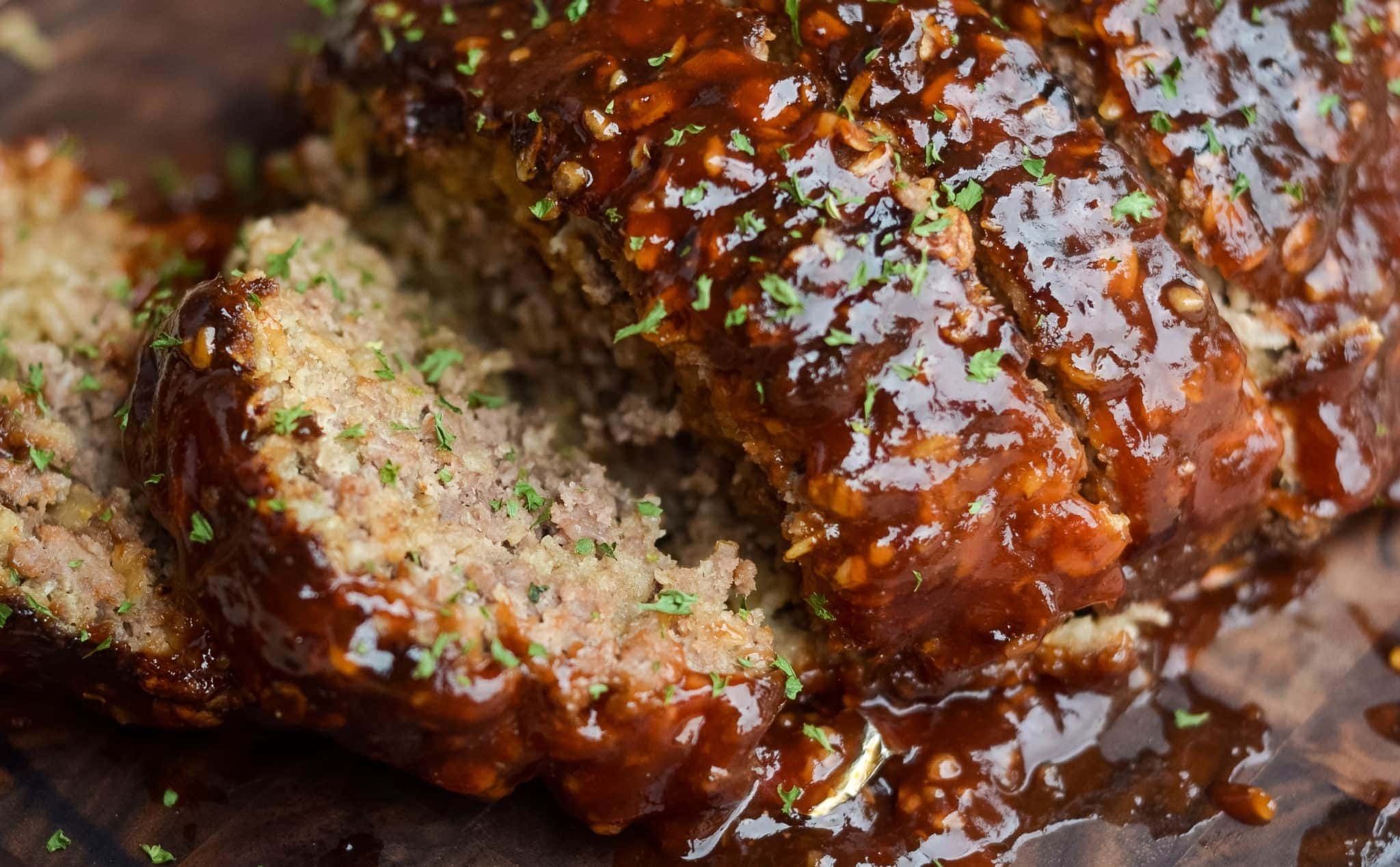 Sauce Time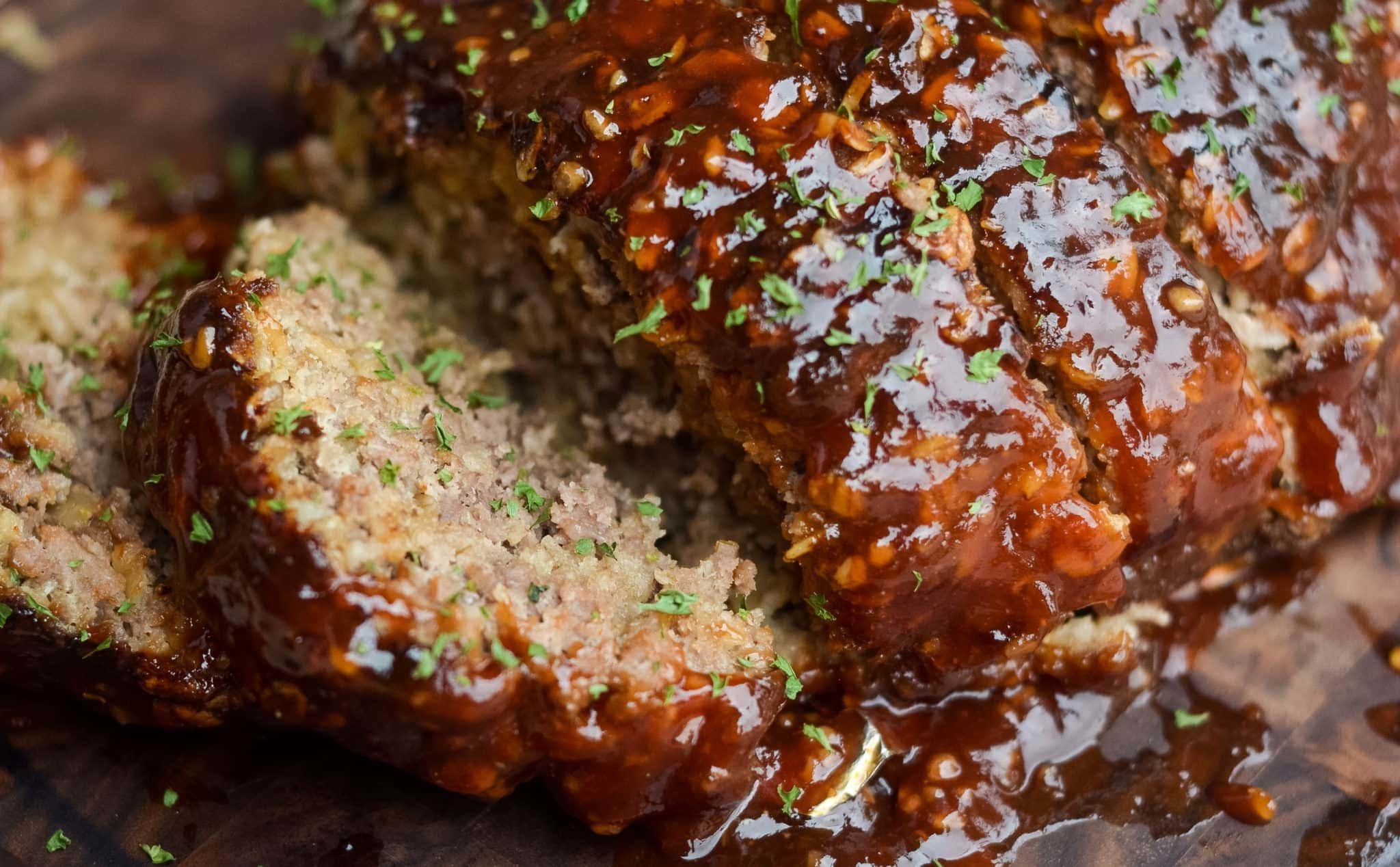 While the pork rests, we can occupy ourselves by making the sauce.
Add 3/4 cup heavy cream to a cold medium-sized saucepan, and then place the pan on medium heat.

Add one small finely chopped, or pressed garlic clove and bring the cream to a gentle simmer.

Watch this sauce closely!

Heavy cream can boil over dramatically and make a terrible mess of your stovetop.

Once you achieve a simmer, add your chopped herbs. Continue to simmer and stir frequently until the sauce thickens enough to coat a spoon.

Now, remove your pan from the heat, add the 1/2 tbsp. of butter and stir until the butter is incorporated into the sauce.

Add salt and pepper to taste. I'm not going to tell you how much salt to add. Taste it, and add a little at a time, until you achieve a flavor that is nice to you.

People vary wildly in taste with salt, and it's best to make this adjustment to your liking – not mine!
Slicing The Meat, and Plating
Now that everything is ready we can finely slice the meat.

You may want to have a side dish ready as well, perhaps some steamed broccoli or a vegetable medley sautéed in the pan we cooked the pork in, where we left a lot of flavor in that pan. I see no sense in wasting it!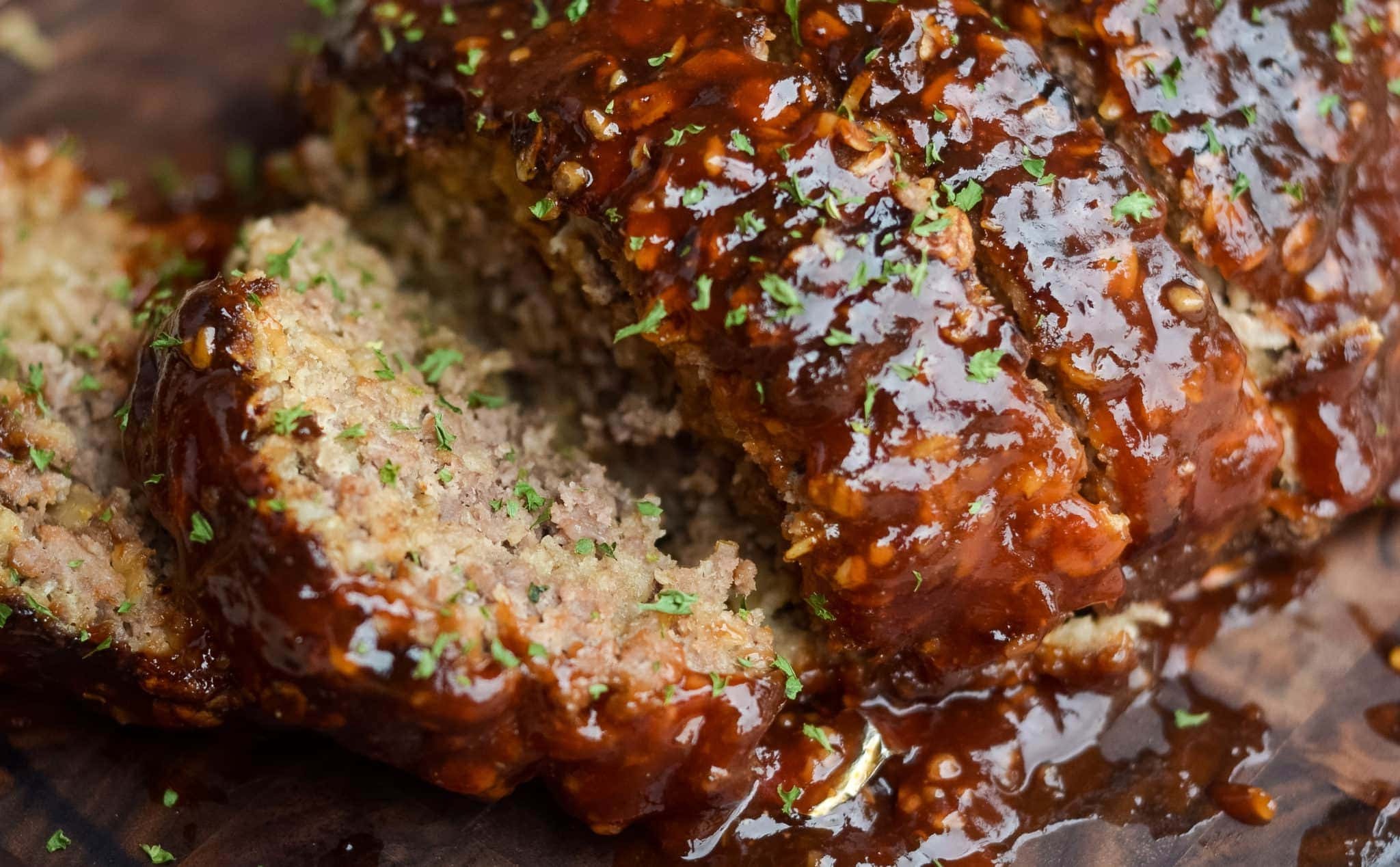 Move your pork to a cutting board and start slicing!

I cut approximately 1/2-inch thick medallions, which will easily serve 2-3 people.

Arrange your meat onto a plate with the side dish of your choice and then spoon the cream sauce over your pork.

Serve and enjoy!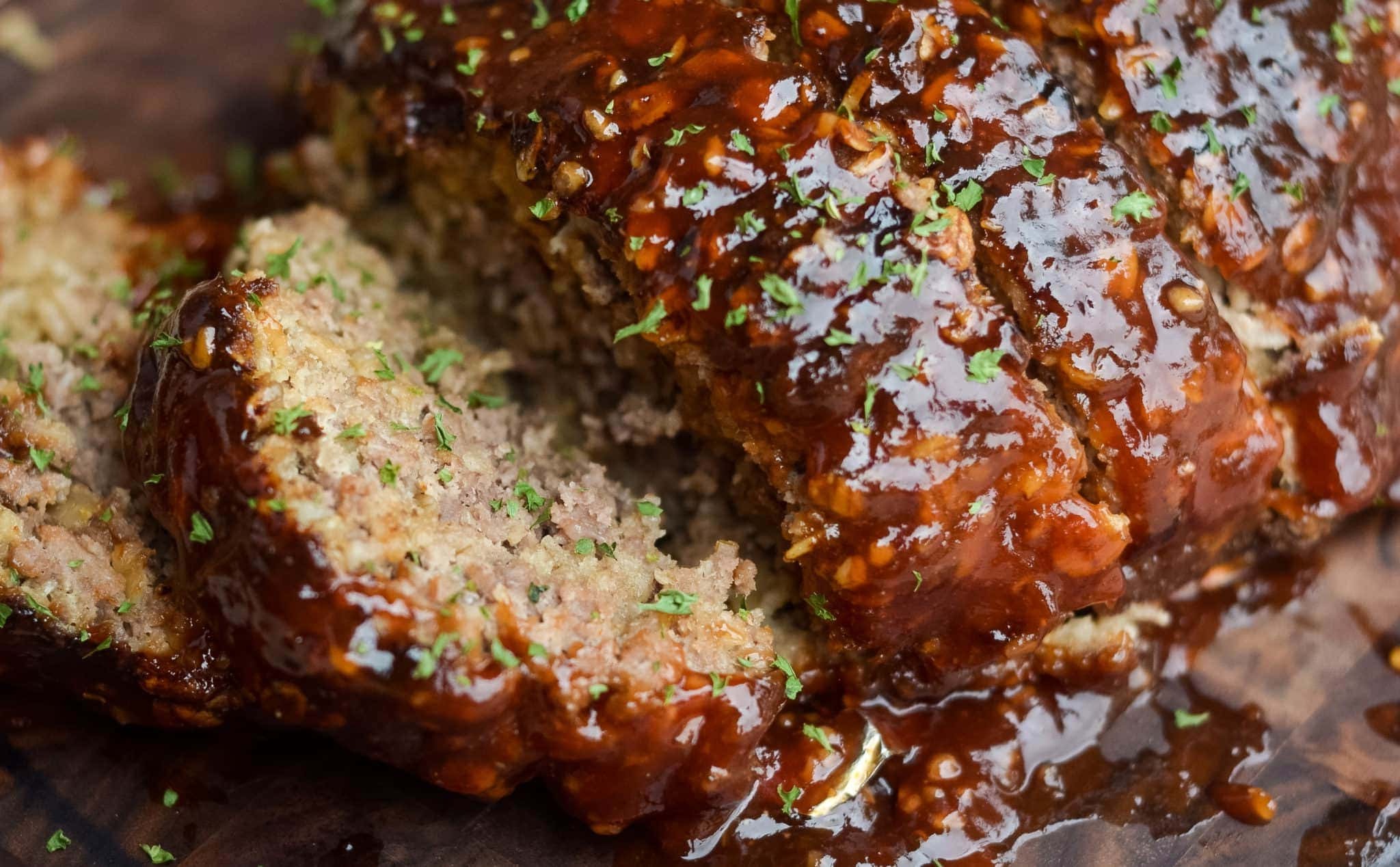 Dry Rubbed Pork Tenderloin With Herb Cream Sauce
A delicious cut of tenderloin coated in a rubbed blend of herbs and spices!
Equipment
Bowl (Small)

Cutting Board

Fork

Knife

Sauce Pan (Medium)

Skillet (Nonstick, Not Teflon)

Spoon

Standard Oven

Standard Stove
Ingredients
1

Pork Tenderloin

3/4

cup

Heavy Cream

1

tsp

Dry Thyme

1

tsp

Ground Cumin

1

tsp

Fresh Ground Black Pepper

1

tsp

Garlic Powder

1

tsp

Onion Powder

1 1/2

tsp

Smoked Paprika

3

tsp

Kosher Salt

Personal Choice of Herbs

1

Small Clove

Garlic

1/2

tbsp

Butter

Olive Oil

Light
Instructions
Trim the stems from your herbs.

Combine your dry spices in a small bowl, incorporate with a fork.

Remove Silverskin from your tenderloin.

Slice tenderloin in half.

Apply dry rub to both halves of tenderloin.

Let dry rub sit for a minimum of 30 minutes.

Add light olive oil, or vegetable oil, to a nonstick pan (not Teflon) and set on medium-high heat. Once the oil begins lightly smoking, add your meat to the pan. Sear all over.

Place tenderloin into a preheated 400°F oven to finish cooking, until internal temps. reach 140-145°F.

Let meat rest for at least 10 minutes.

Add 3/4 cup of Heavy Cream to a cold medium-sized sauce pan, place on medium heat.

Add one small finely chopped, or pressed, garlic clove and bring the cream to a gentle simmer.

Add chopped herbs, continue to simmer and stir frequently until the sauce is thick enough to coat a spoon.

Remove pan from heat, add 1/2 tbsp of butter. Stir until incorporated.

Add salt and pepper to taste.

Prepare a side dish with the pan used to sear the tenderloin.

Slice the tenderloin into 1/2 inch thick medallions.

Arrange meal onto a plate, spoon cream sauce onto pork.
Discover Delicious
Looking for more beginner-friendly recipes? Click here!
More Tasty Pork
Check out our Apple Bourbon Pork Tenderloin in the Instant Pot or our Air Fryer Pepper Jack Stuffed Porkys.
Get fresh ideas delivered directly to you each week.
Sign up for our newsletter and be among the first to see our latest kitchen creations!
Prefer visual learning?
Subscribe to the Home Pressure Cooking YouTube Channel and discover a wealth of great video content at your fingertips!
Share your thoughts!
Let us know what you think about this recipe by leaving us a rating and review below!