Today we're going to be making some delicious Grilled Asparagus with a Bacon Chive Vinaigrette.
Hello there! My name is Eric, a.k.a Chef Eric, and I'm pleased to introduce myself as Home Pressure Cooking's newest content creator!

I am a lifelong chef by profession, and I'm excited to help bring fresh new creations to the table, including a plethora of recipes from outside our usual niche!
This simple, yet elegant side dish makes for a unique addition to any dinner table this holiday season, and I truly hope that your family enjoys it as much as mine does!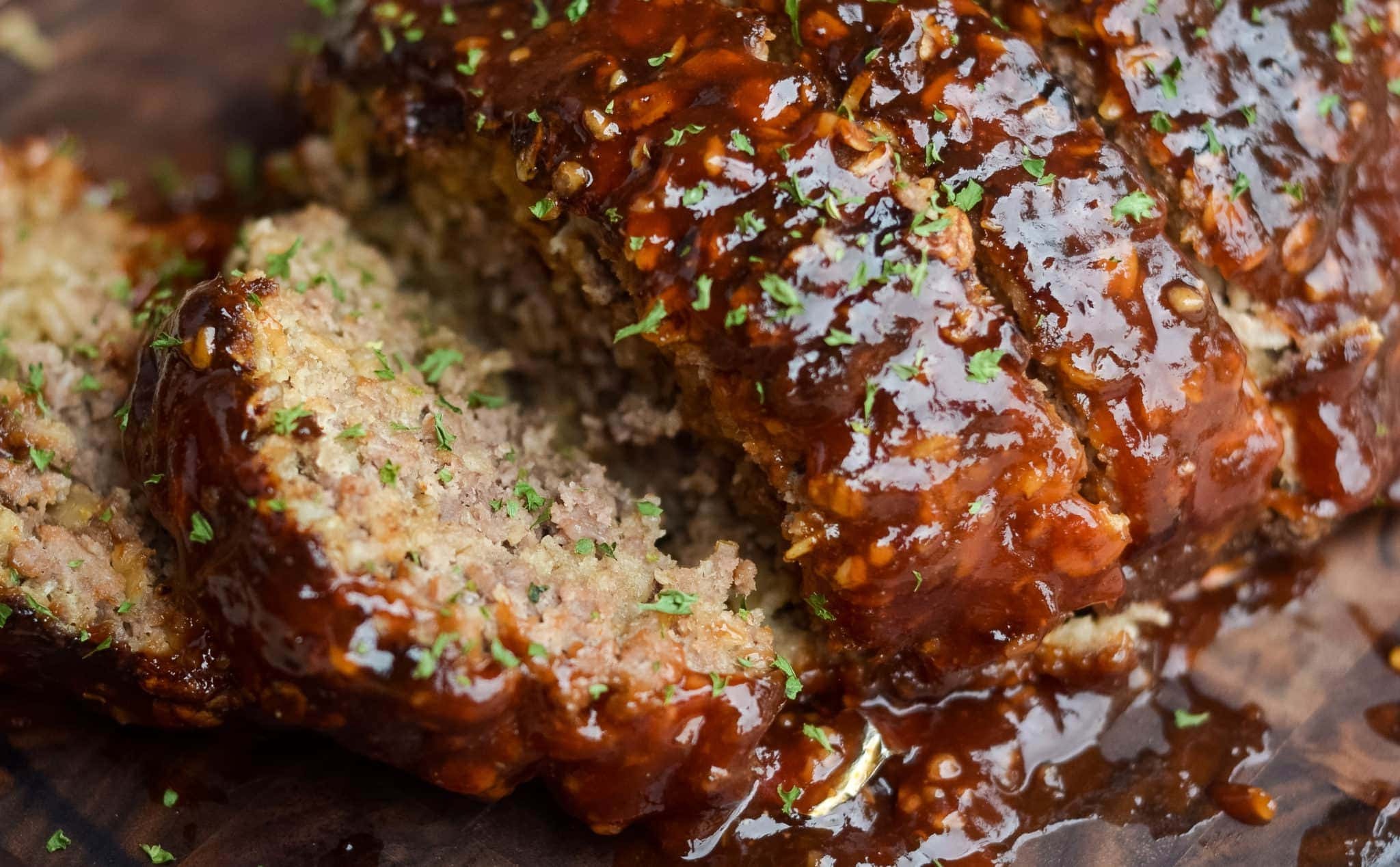 What you'll need – Equipment
Standard Oven
Standard Stove
Grill (Traditional Grill, Grill Pan, Ninja Foodi Grill, etc.)
Chopping Knife
Cutting Board
Sheet Pan
Large Pot
Large Bowl
Medium Bowl
Whisk
Serving Platter
What you'll need – Ingredients
1 – Bundle of Asparagus
3-5 – Strips of Bacon
3 tbsp – Rendered Bacon Fat
1/2 – Minced or Pressed Clove of Garlic
1/8 cup – Finely Minced Red Bell Pepper
2 tbsp – Brown Mustard
1/4 cup – Chopped Chives
2/3 cup – Light Olive Oil
1/4 cup – Red Wine Vinegar
Salt and Pepper
(OPTIONAL):
1 1/2 tbsp – Sugar
Step One – Baking our Bacon
Begin cooking your bacon by laying it flat on a sheet pan and placing it in the oven at 400°F degrees for approximately 15-20 minutes.

This helps ensure that we have a clear rendered fat with no burned bits to ruin the look of our dressing.
Step Two – Trimming the Spears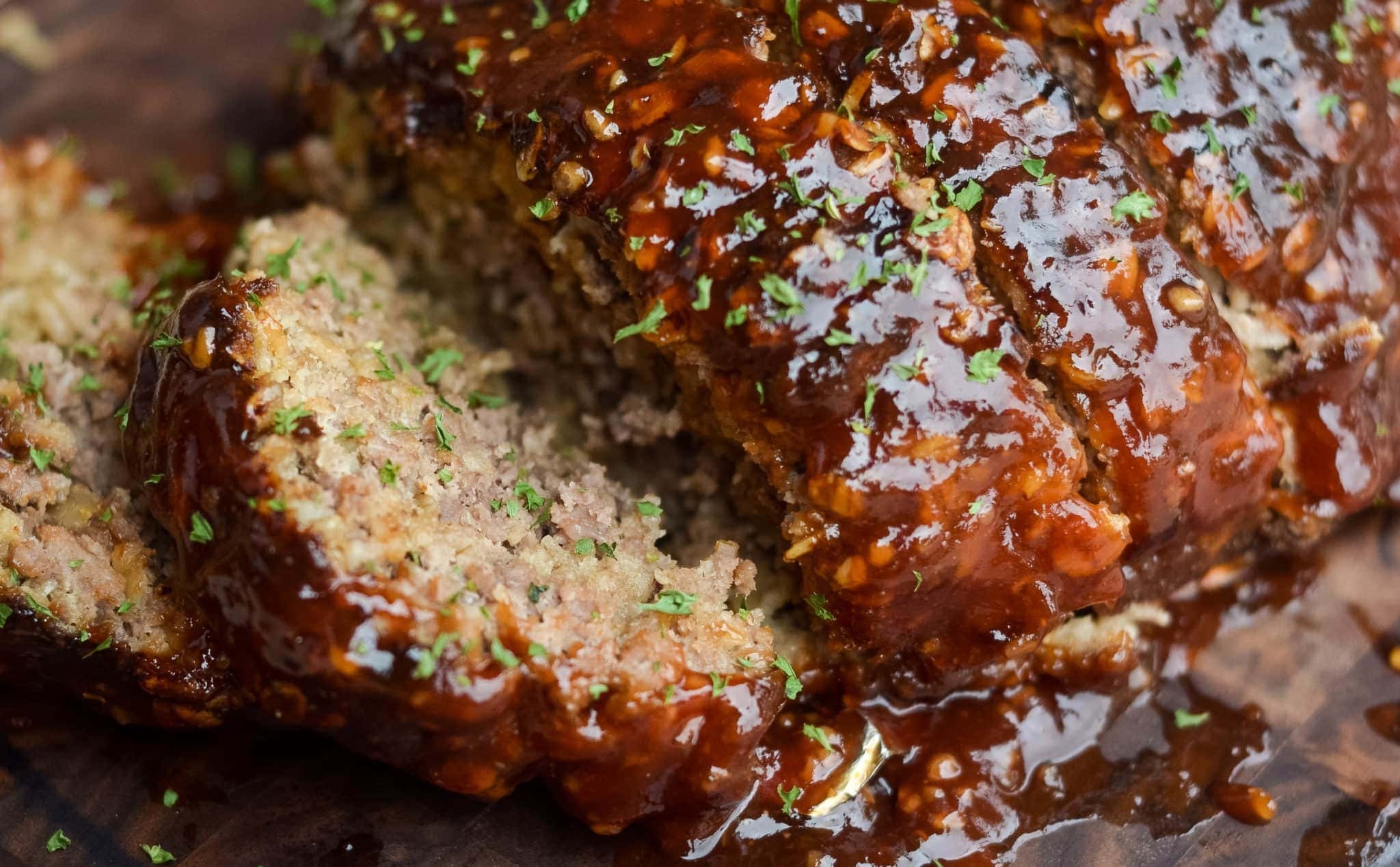 While your bacon is cooking, find a large pot that's big enough to hold all of your asparagus and fill it with water.

Set the pot on some heat and allow it to begin coming to a boil.

Grab your cutting board and lay your asparagus out, then go ahead and grab your knife.

Trim a spear by working your way from the root to the tip with roughly 1/4th inch partial cuts until you find the 'tender zone'.

Once you find this sweet spot, make a full cut, and use this freshly trimmed spear as a guide for cutting the rest.

As a note, if you try and utilize the gimmicky, TV Chef-styled "bend it 'til it snaps" method, you'll end up wasting a lot of tasty produce, and in turn, money.

So take your time, and let's savor every piece!
Step Three – Boiling and Bending
Grab a large bowl, fill it with some ice water, and then set it to the side.

The pot of water you placed on some heat should be boiling and you can carefully begin lowering your trimmed asparagus into the water.

Take care to avoid splashing and consider using tongs as an additional layer of safety.

Boil your spears for around 2 – 4 minutes, depending on their thickness.

Fish out a spear with your tongs, or another safe utensil, and test its flexibility by bending it gently. You'll want them slightly underdone as we'll be using the grill to finish cooking.

Begin transferring all of your asparagus to the bowl of ice water and let them soak for another 3 – 4 minutes, effectively halting the cooking process.

Take a clean kitchen towel and spread it out over your counter.

Move the asparagus from the bowl of ice water to your towel and roll the spears around to absorb any excess water.
Step Four – Bringing Home the Bacon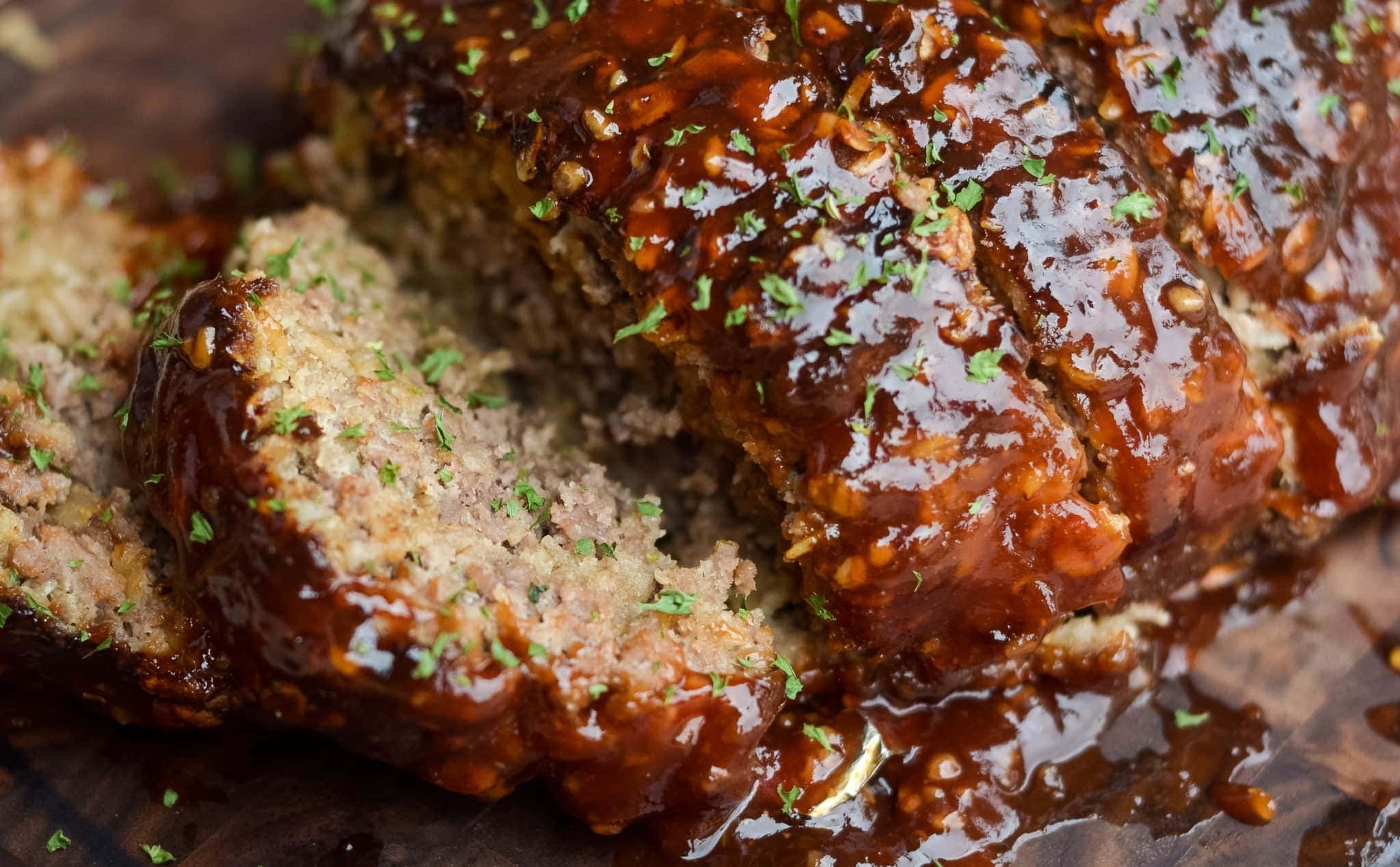 Your bacon should be just about ready.

Grab a plate and line it with some paper towels.

Carefully remove your bacon from the oven and begin transferring the strips from your pan to the paper towel-covered plate. Allow the paper towel to absorb any excess fat.

Take this time to collect about 3 tbsp. of the rendered bacon fat and set it to the side, we're going to need it later.

And yes. If you made a little extra, you can go ahead and snack on a slice or two of the bacon… you know you want to. We only need 3 strips for the dressing, so it's OK.
Step Five – Dazzling the Dressing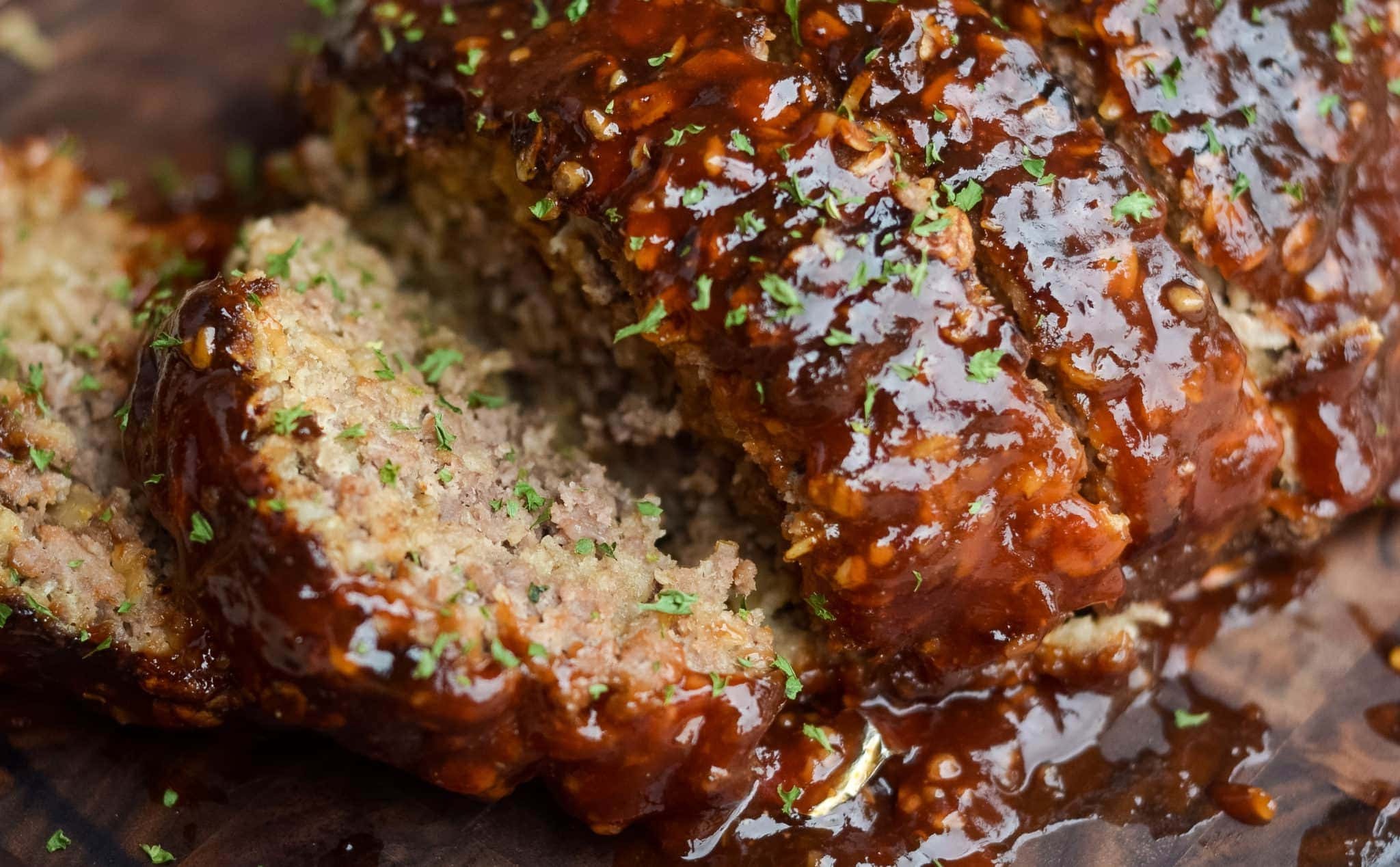 Grab a medium-sized bowl and place it on top of another kitchen towel to prevent it from spinning as we whisk our dressing together.

Add 1/4th cup of red wine vinegar, 2tbsp of brown mustard, and the 3tbsp. of bacon fat from earlier into the bowl, and whisk until they come together.

Next, add 1/4th cup of chopped chives, 1/8th cup of finely minced red bell pepper, and 1/2 of a medium-sized minced, or pressed, a clove of garlic to your bowl and whisk.

Now drizzle a 2/3 cup of light olive oil into your bowl while gently whisking.

If you prefer a less sharp vinegar flavor, use a bit more oil and add 1 1/2 tbsp. of sugar.

Conclude your dressing by adding salt and pepper to taste.

You're probably thinking "When do I add the bacon, Chef Eric?"

Patience! We'll add the bacon just before serving to keep it from getting soggy in our dressing.
Step Six – Grill the Deal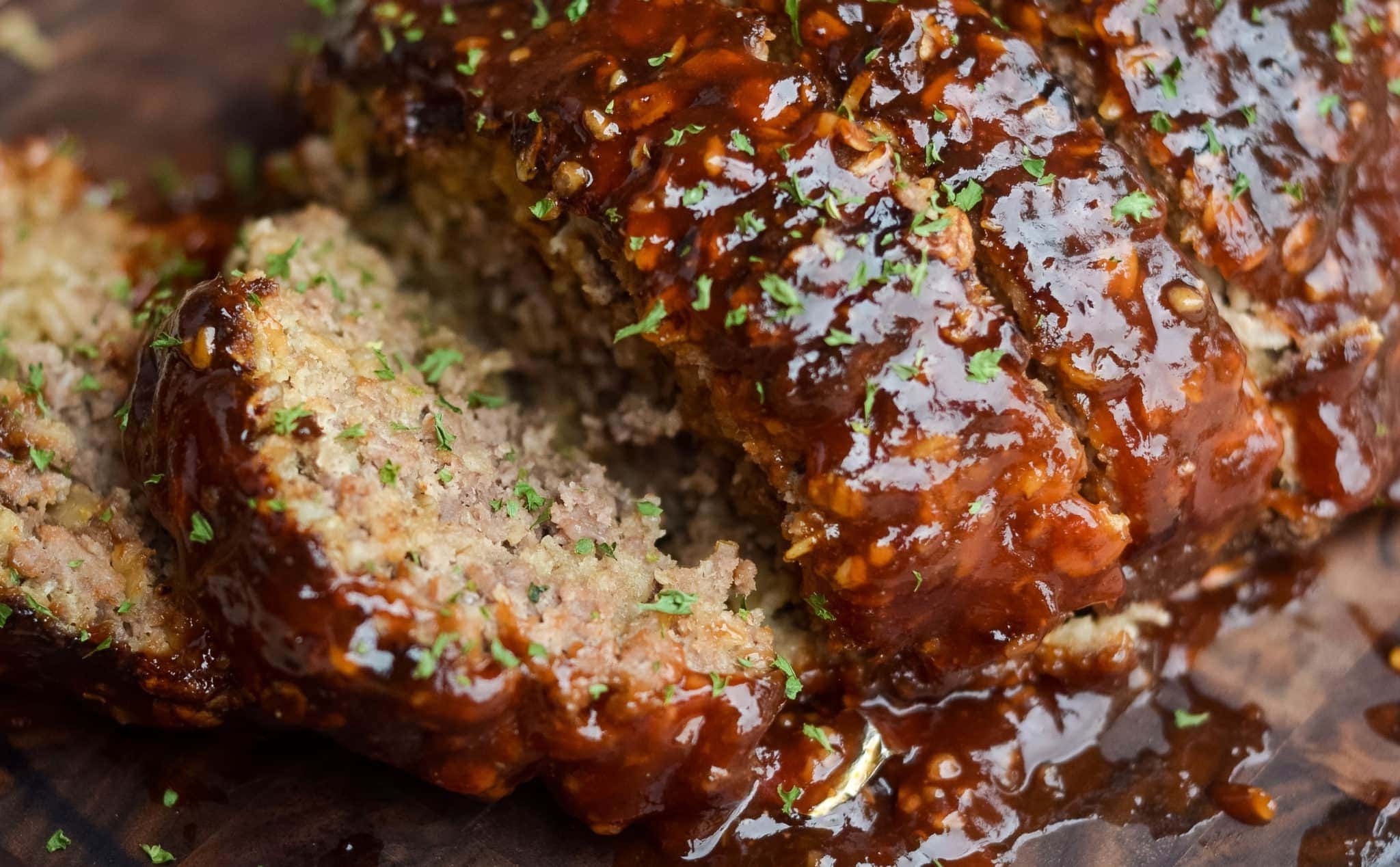 It's time to grill our asparagus!

I'm using my classic grill pan, but feel free to fire up the outdoor grill, or use your Ninja Foodie indoor grill!

Move your asparagus from the drying towel to a large plate. You'll want the spears to be as dry as possible, but don't sweat it if a little moisture remains.

Drizzle some olive oil over your asparagus, and lightly dust them with salt and freshly ground black pepper to your taste.

Work the oil, salt, and pepper coating onto all of your spears as your grill heats up.

Once your grill is smoking hot, put your asparagus on.

I do this in 2 or 3 batches so I don't overcrowd the pan, but it depends on your surface area so use your best judgment.

You'll only need about 30 seconds per side, and you want them to be gently kissed by some char, not overdone.

As you remove your spears from the grill, try to keep all of your tips pointing in the same direction to make the presentation easier – and prettier!
Step Seven – Grilled Asparagus Heaven!
Once all of your asparagus is grilled, assemble the spears onto a serving platter.

Try to pile it high and center.

Chop your resting bacon and add it to the dressing bowl, reserving half for anyone who wants extra!

Make a final mix of your dressing, gently pour the rest over our freshly grilled asparagus.

Garnish your dish with a sprinkle of chopped chives and serve!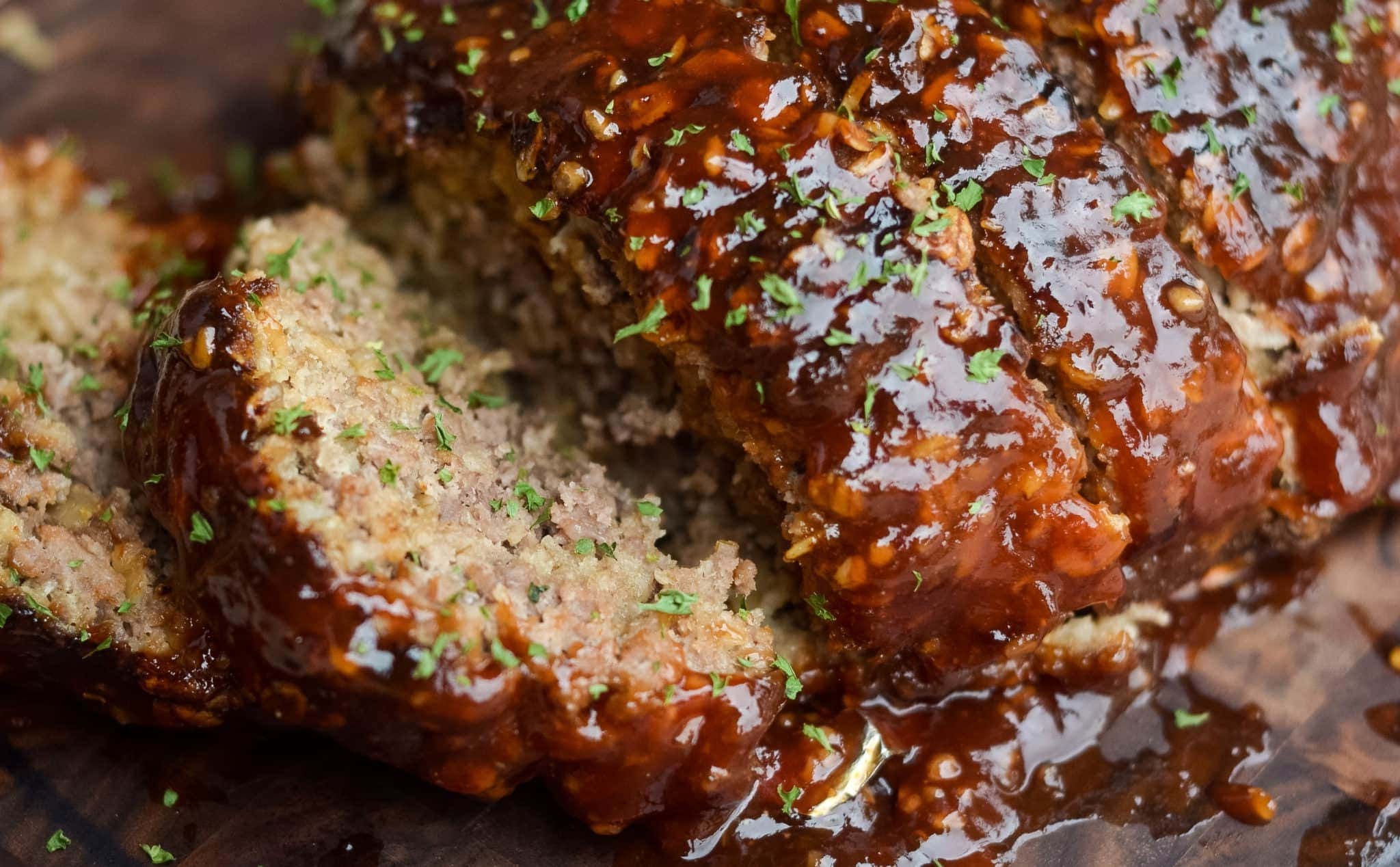 Grilled Asparagus with Bacon Chive Vinaigrette
A simple, yet elegant side dish that makes for a unique addition to any dinner table this holiday season!
Equipment
Standard Oven

Standard Stove

Grill (Grill Pan, Traditional Grill, Ninja Foodi Grill)

Chopping Knife

Cutting Board

Sheet Pan

Large Pot

Large Bowl

Medium Bowl

Whisk

Serving Plate/Platter
Ingredients
Meats
3-5

Strips

Bacon

3

tbsp

Rendered Bacon Fat

Acquired During Recipe
Vegetables
1

Bundle

Asparagus

1/2

Garlic

Minced or Pressed

1/8

cup

Red Bell Pepper

Finely Minced
Herbs, Oils, Sauces, Seasonings, and Spices
2

tbsp

Brown Mustard

1/4

cup

Chives

Chopped

2/3

cup

Olive Oil

Light

1/4

cup

Red Wine Vinegar

Salt and Pepper

1 1/2

tbsp

Sugar

Optional
Instructions
Bake Bacon at 400°F for 15-20 Minutes, Collect 2 tbsp of Rendered Bacon Fat

Trim, Boil, Cool and Dry Asparagus Spears

Craft Dressing using Red Wine Vinegar, Brown Mustard, Bacon Fat, Chopped Chives, Minced Red Bell Peppers, Pressed or Mineced Garlic, Olive Oil, Salt, Pepper – and optionally, sugar.

Assemble, Dress and Garnish Asparagus
Grilled Asparagus with Bacon Chive Vinaigrette
Hungry for more? Explore our entire catalog of FREE recipes here!
Discover Delicious
Looking for more beginner-friendly recipes? Click here!
More Appitizers By Chef Eric
Check out our Spicy Bacon Cheese Fries or our Amazing Parmesan Garlic Toast.
Get fresh ideas delivered directly to you each week.
Sign up for our newsletter and be among the first to see our latest kitchen creations!
Prefer visual learning?
Subscribe to the Home Pressure Cooking YouTube Channel and discover a wealth of great video content at your fingertips!
Share your thoughts!
Let us know what you think about this recipe by leaving us a rating and review below!