Tonight we were in the mood for grill bbq meatloaf. Hi there, friends! It has been a while since we have had meatloaf for dinner. We have made plenty of meatloaves in our day, but never one in the Ninja Foodi Grill. In fact, we made our side of roasted potatoes at the same time. This was an experiment of course but worked out flawlessly.
Mini Potatoes
The potatoes were mini, I mean supermini. You could dice up red or white potatoes to fit around the pan as well if you can find mini. These little ones were a bag from Aldi's. I have our groceries delivered now, so I never know what we will get. So far, so good.
We love making roasted red potatoes in the Grill. They are so simple and clean up is a breeze.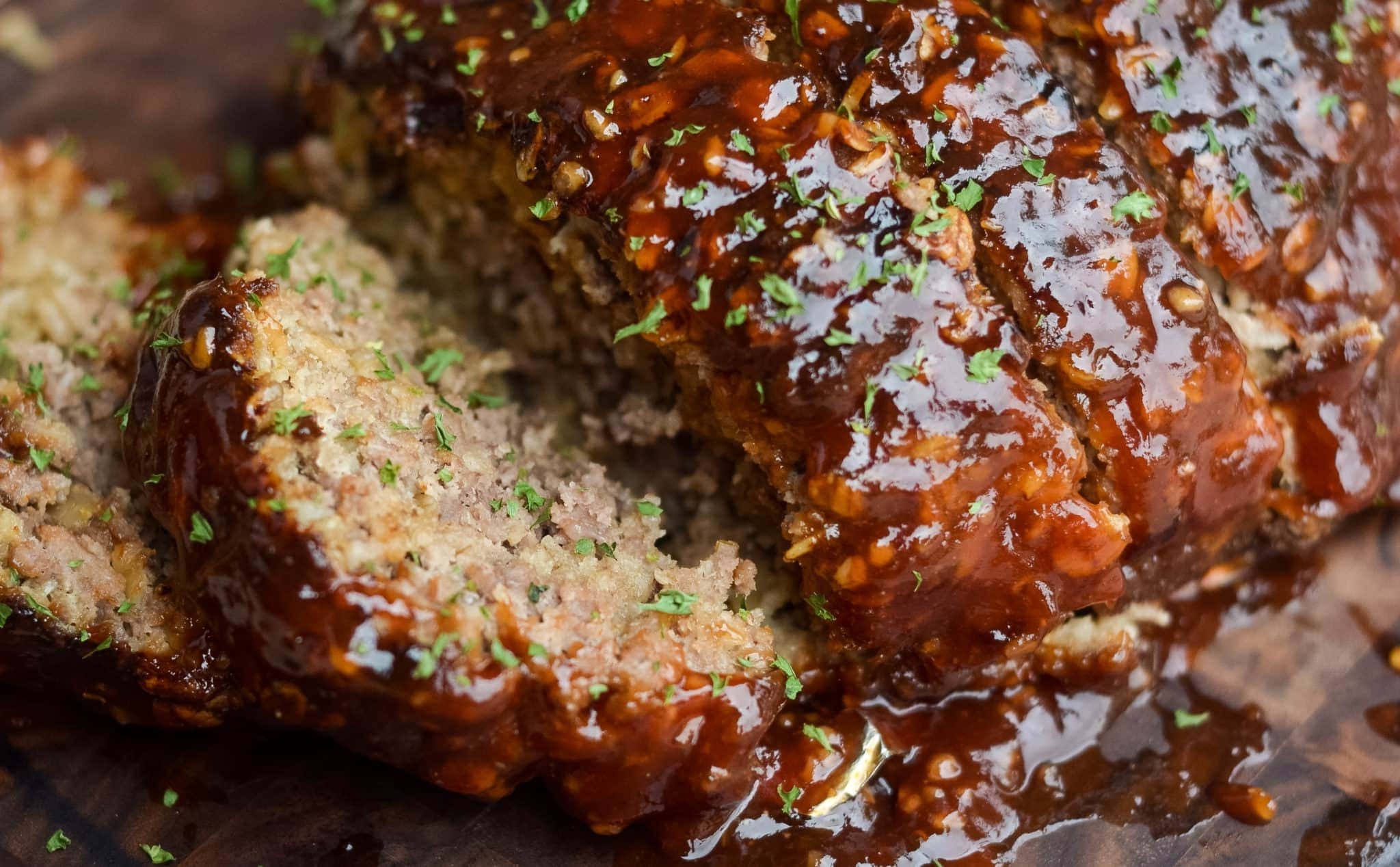 Our Springform two in one Bundt pan fits like a glove in the Grill. It was like it was made for it. You can find our two-in-one Springform pan.
Our loaf pan and tart pan, also are custom made for the Ninja Foodi Grill.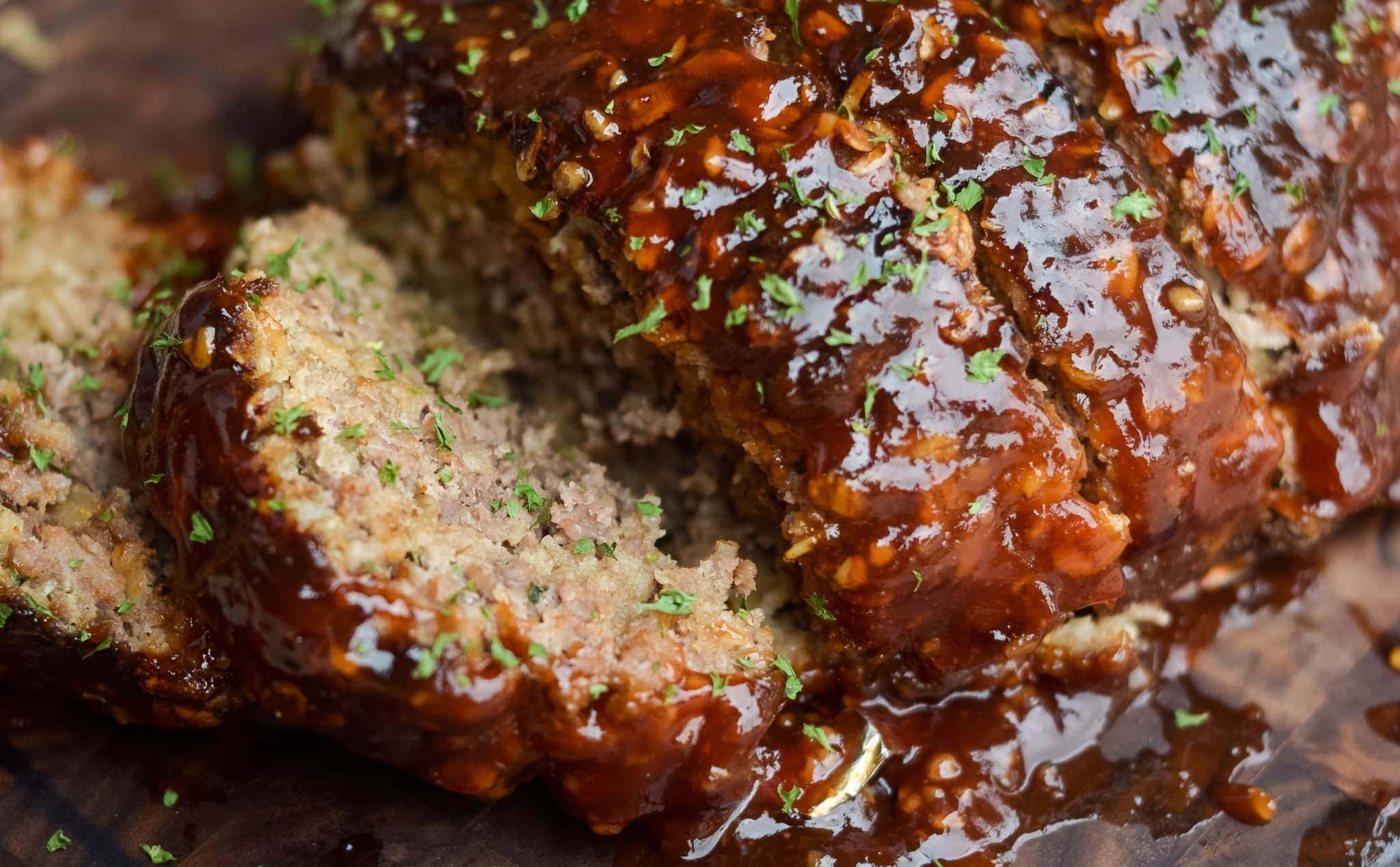 Cover Midway Through Cooking
Only midway through the cooking did I need to cover the pan and potatoes. I wanted to get the grill bbq meatloaf slightly brown and glazed on top. It was perfection. I made our meatloaf very basic, but darn tasty. I cheated and used bottled BBQ sauce, but you can easily make your own BBQ sauce taste if you have some brown sugar, tomato sauce, and vinegar. Paula Deen has a great homemade recipe you can find somewhere on the net. I've tried it once long ago and it was tasty. My condiments are down, so I went with what we had in the refrigerator. Baby Rays Brown Sugar BBQ sauce is what we always have on hand.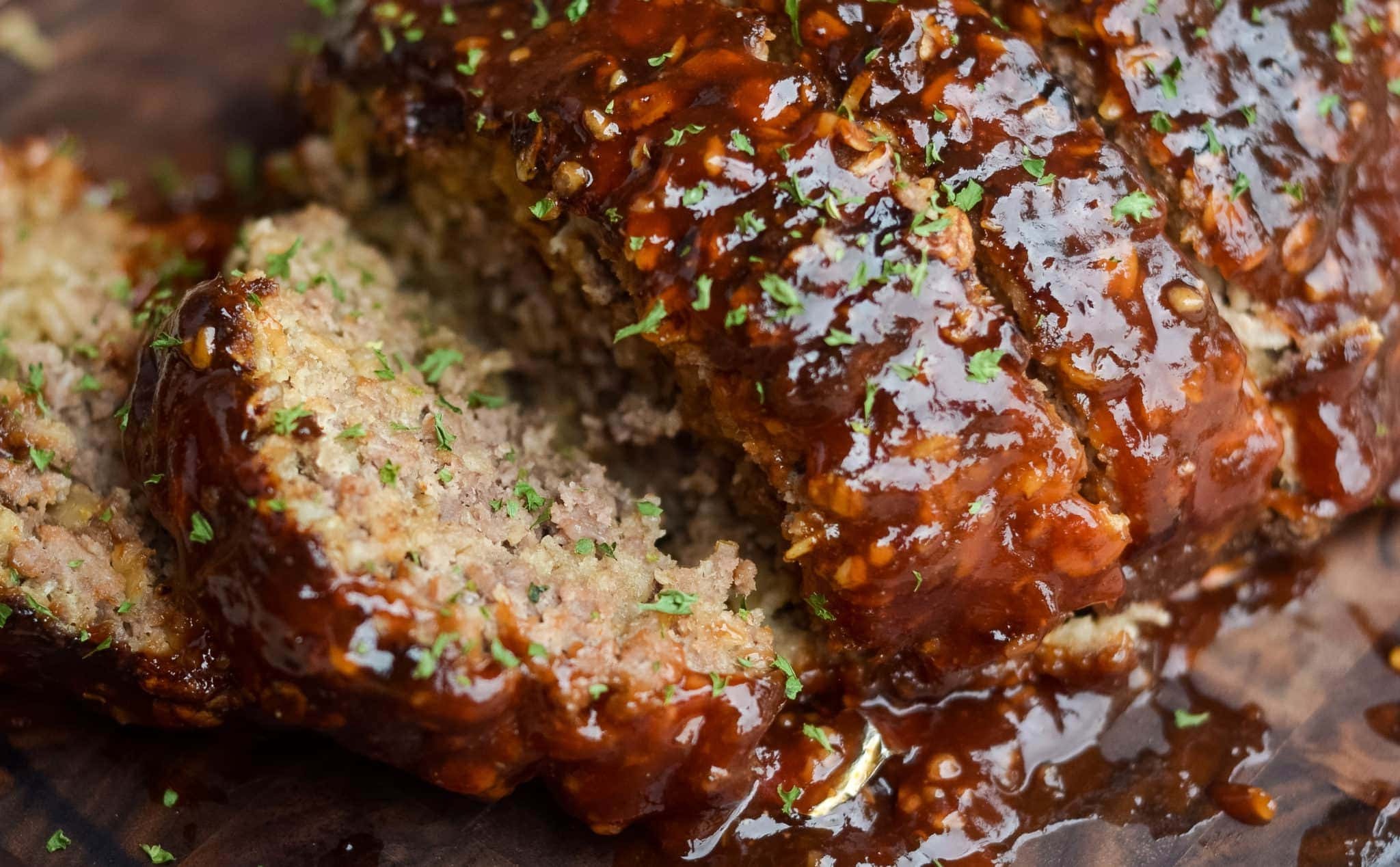 We hope you give our BBQ Meatloaf in the Ninja Foodi Grill a try. Let us know when you do. You can make your meatloaf to your own liking and whatever traditional recipe you use, just the same.
Ninja Foodi Grill BBQ Meatloaf
BBQ Meatloaf in the Ninja Foodi Grill
Equipment
Ninja Foodi Grill

Ninja Foodi
Ingredients
2

lbs

Ground beef, or sirloin

We used 90% lean ground sirloin

2

eggs

1 1/2

cup

Panko or plain breadcrumbs

1

Dry packet of Liptons onion soup

1

cup

Baby Rays Brown Sugar BBQ sauce
Instructions
In a mixing bowl, add your meat, panko or breadcrumbs, two eggs, and onion soup packet. Set your Ninja Grill on to preheat. You can set it to Max Grill mode. This will speed up the pre-heat.

Mix your meatloaf combination well. I put on a glove and really dig in there.

Prepare your 7' Springform either with a parchment paper round on the bottom or a light non-stick spray. I used parchment paper. This also protects the pan when cutting into the meatloaf.

Add the meat mixture and be sure it is formed dense and completely even in the pan. I Drizzle or brush on more BBQ sauce on top if desiredf you have a small rack you can place the pan on the rack, directly into the Ninja Foodi Grill. This is not necessary, and I did not do that step.

Next I seasoned up my mini potatoes with a little light extra virgin olive oil, red balsamic vinegar, salt and pepper. Set aside as these are not going in right away.

The Ninja Foodi Grill should be ready. Now set your temperature to 330 degrees on BAKE and set the timer for 40 minutes. After 15 minutes of cooking the meatloaf only, add your potatoes around the round pan as evenly as you can.

Cover the top of the pan with tin foil. This does not have to be wrapped, just a light cover so the top of your meatloaf does not get too brown.

Occassinaly peek if your potatoes are getting too brown you can take a spurtle and move them around accordingly the best you can. You can also lightly brush with more olive oil, or avocodo oil, to prevent any possible smoke. When time is up, check that the internal temperature of your meatloaf is at 160 degrees. If so, and the potatoes are lightly browned, dinner is ready. Remove the inner tray from the grill and set to cool. You can then place your pan on a serving plate and release the outter ring. Enjoy
Thanks for stopping by Home Pressure Cooking today!
Feel free to join our Facebook Recipe Group. You can learn a ton of tips and tricks and exchange recipes.
Digital Cookbook
Check out our new Digital, downloadable, printable pressure cooking cookbook. No crazy recipes here! You will have most ingredients and spices in your everyday pantry. Very traditional cooking for the everyday person, all tried and true and passing them to you.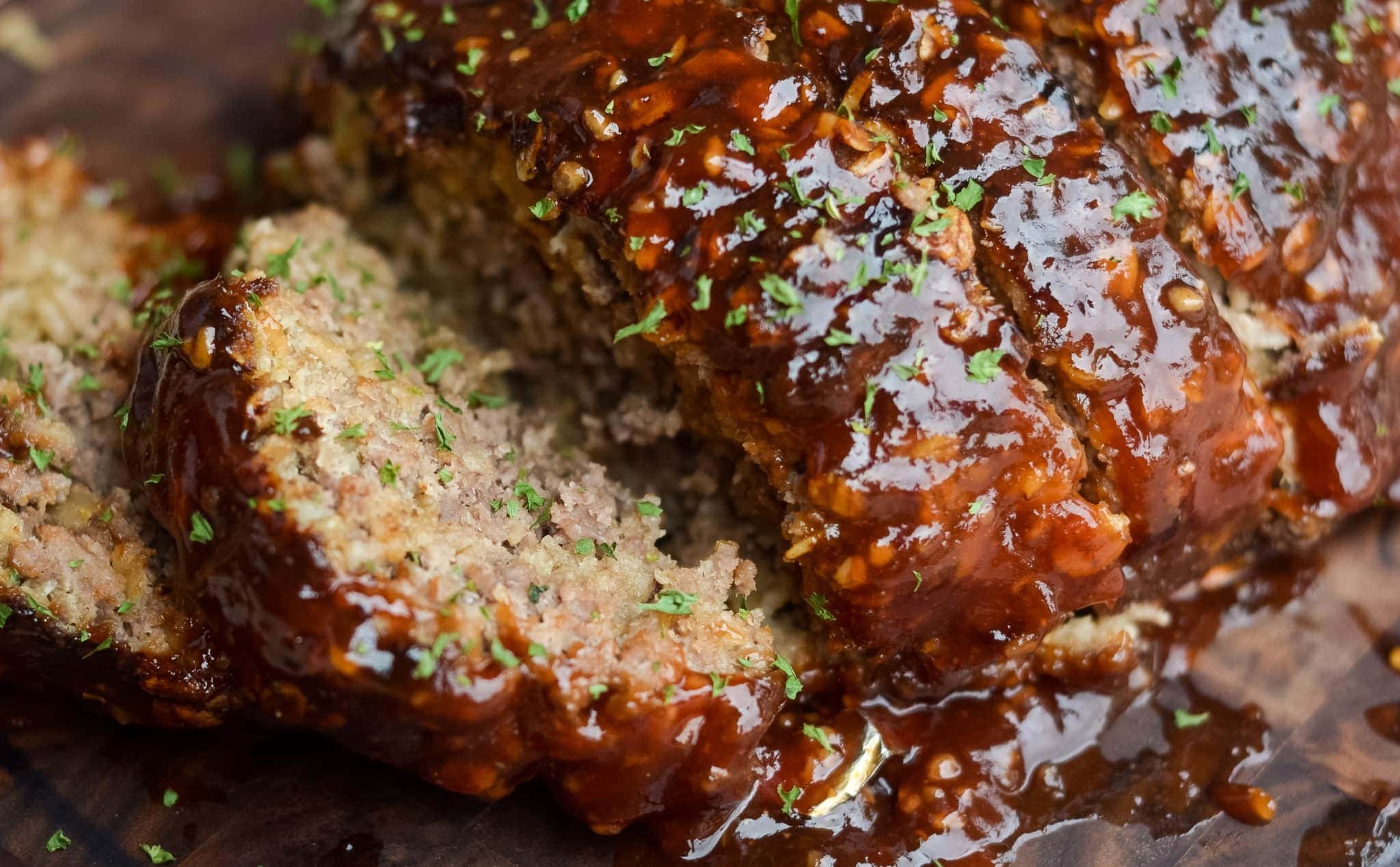 Need even more recipes?
Not only for Fall but all year long enjoy amazing comfort foods. Now featuring our Fall Foodie Fixin's hands-on digital e-Book. For use with the Ninja Foodi, Air fryer, and Mealthy CrispLid.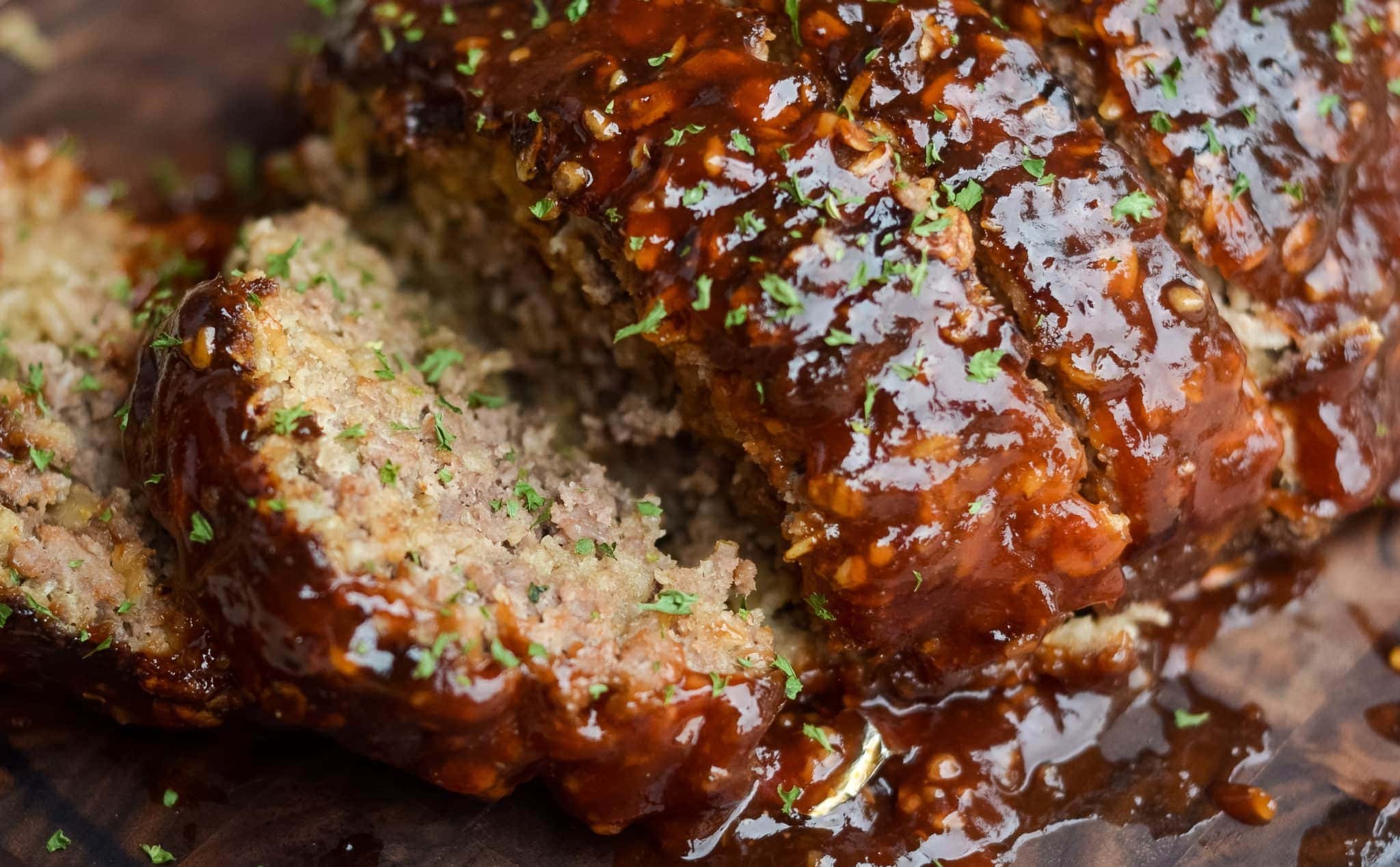 We are really excited you are here.
You can also find us on The Home Pressure Cooking Facebook Page Drop your email down below to be the first one to know about all my recipes shared, gadgets, and more tidbits for your pressure cooking needs.