Hi there, friends! Sometimes the most unplanned meals can turn out to be your best winners. Both the hubster and son declared this crack pot roast in the pressure cooker/Ninja Foodi a winner-winner! This recipe can be made in the Instant Pot but it can be made in any brand pressure cooker just the same.
We always seem to have cream cheese in the house. Aside from making cheesecake, cream cheese is great for dips, and as proven today in this Crack recipe, cream cheese is great when added to a savory meat dish. We have seen the recipe Crack chicken before done both in the crockpot and Instant pot. Believe it or not, we have never tried it, nor made it. We do see that it is a huge hit though overall.
I had the cream cheese, ranch dressing, a perfect size pot roast, beef broth, bacon, and a little bit of dill. We used a bottled ranch dressing, however, you can make your own or use a packet. Did I mention this recipe is Keto friendly? It is very filling as well and personally, one serving stuffed us.
Served on top of mashed potatoes was perfect. I suppose noodles would be great too.
This recipe was not easy to photograph. It really isn't that pretty truthfully. Don't let that discourage you though. It was so delicious and simple.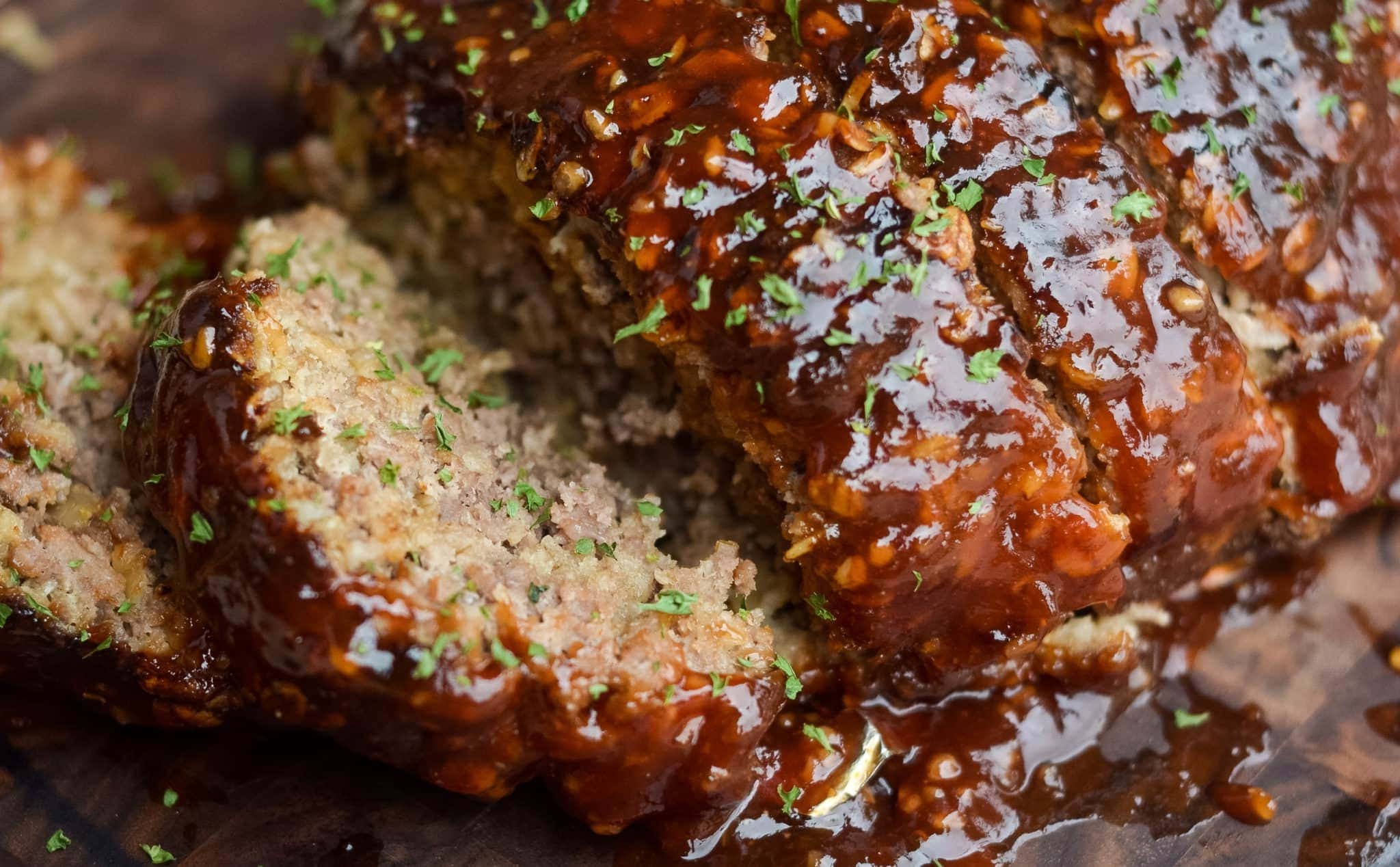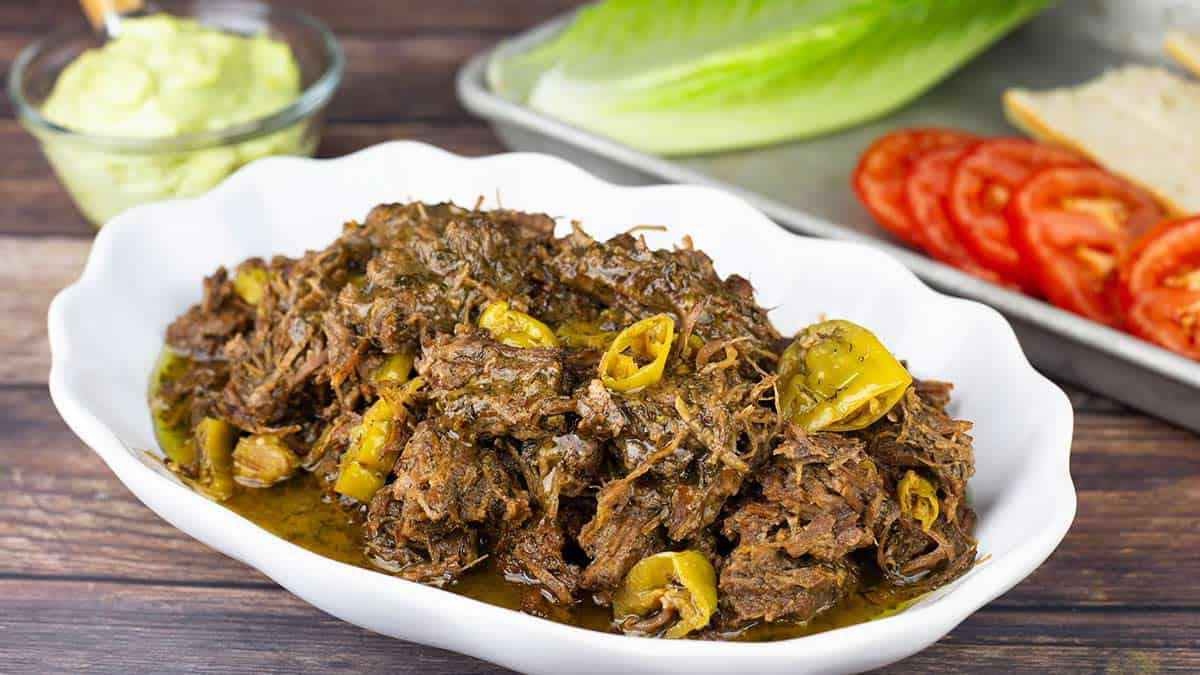 As they say, "everything's better with bacon". This is definitely one of those meals that topped with bacon was like the cherry on top. If you have an Instant Pot and want to turn it into an Air Fryer, check out the Mealthy Crisplid. We use it often as shown here on our Bacon Cheddar Cornbread Recipe.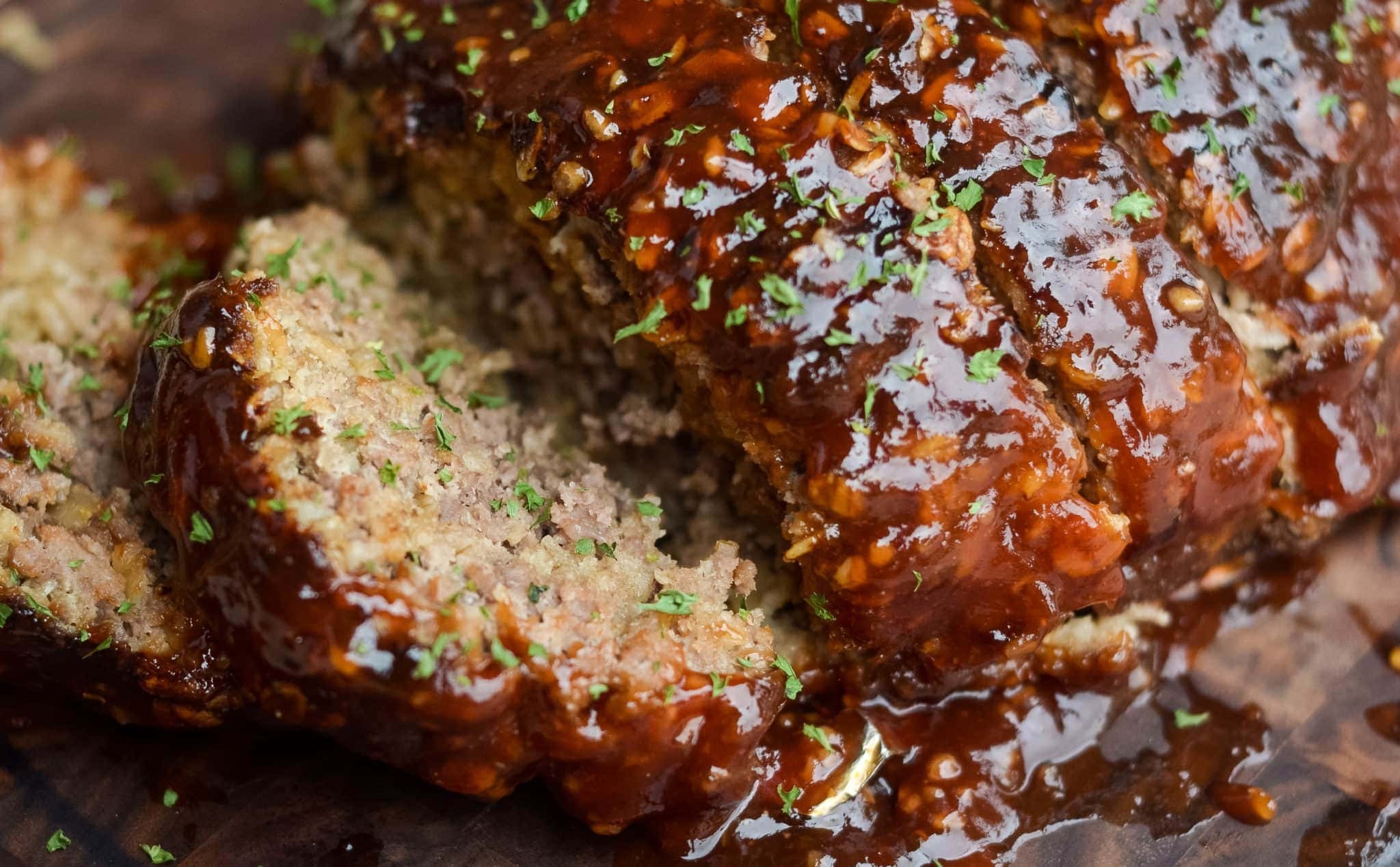 I can see why people call crack recipes, crack, you want to keep eating them non-stop. Sort of like our bacon cracker crack recipe.
You may also enjoy our Sirloin tip roast Recipe or our London Broil recipe
Enjoy the recipe and let us know what you think! You can find us on Facebook or and HERE on Facebook, too.
Crack Pot Roast in the Pressure Cooker-Ninja Foodi
Crack Pot Roast in the Pressure Cooker-Ninja Foodi
Equipment
Ninja Foodi

Instant Pot

Mealthy CrispLid
Ingredients
1

cup

Ranch dressing OR one Hidden Valley ranch seasoning packet

1

cup

Beef Broth

4

slices

bacon

1

8 oz.

room temperature cream cheese

Room temperature for atleast 30 minutes prior to making recipe

1

tbsp

dill weed

2

lb

Chuck roast

Your roast can weigh more and that will not affect cook time

kosher salt and pepper to taste

16

oz

Baby carrots

optional

corn starch

Optional for thicker gravy
Instructions
First we cooked our bacon in the Ninja Foodi. Set on 400 degrees for 12 minutes. It was extra crispy. Less time is fined depending on how you like your bacon. Set bacon aside and proceed to next step

You can leave the bacon grease in the pot. Just be sure you scraped any bits off the bottom in case anything stuck. Next, add one cup of beef broth to the pot

Add chuck roast to the pot. Pour ranch dressing, or sprinkle packet on top of roast. Sprinkle dill weed on top if your ranch dressing is not seasoned with it.

Place whole cream cheese cube on top of the chuck roast. Set pressure cooker to high temperature for 55 minutes.

Let naturally release for 5 minutes and then you may release the remaining steam.

At this point you may remove lid with caution, away from your face. Dump carrots on top of meat, and place the lid back on the pot and set to high pressure for 6 minutes. Quick release.

If you would like a little thicker sauce, you may slather a little cornstarch in a bowl with water and then dump in the pot and mix. Be sure to mix sauce well. The sauce will thicken. Break your bacon pieces over each plated serving. We served over mashed potatoes. ENJOY
Notes
Home Made Ranch dressing ingredients:
1 1/2 cup dry buttermilk
1/3 cup dried parsley
1 tbs. dried dill weed
1 tbs. dried chives
1 tbs. garlic powder
1 tbs. onion powder
1 tsp. ground black pepper
1 tsp. salt
Pin it Make it, ENJOY!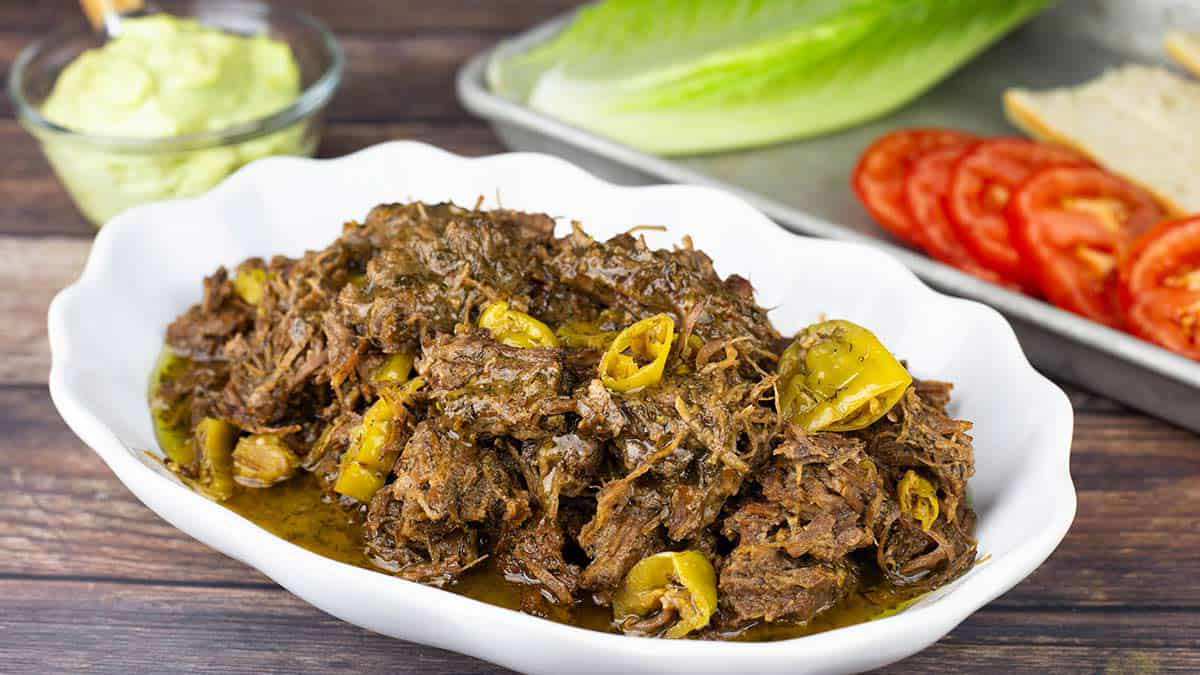 Thanks for stopping by Home Pressure Cooking today!
Feel free to join our Facebook Recipe Group. You can learn a ton of tips and tricks and exchange recipes.
Digital Cookbook
Check out our new Digital, downloadable, printable pressure cooking cookbook. No crazy recipes here! You will have most ingredients and spices in your everyday pantry. Very traditional cooking for the everyday person, all tried and true and passing them to you.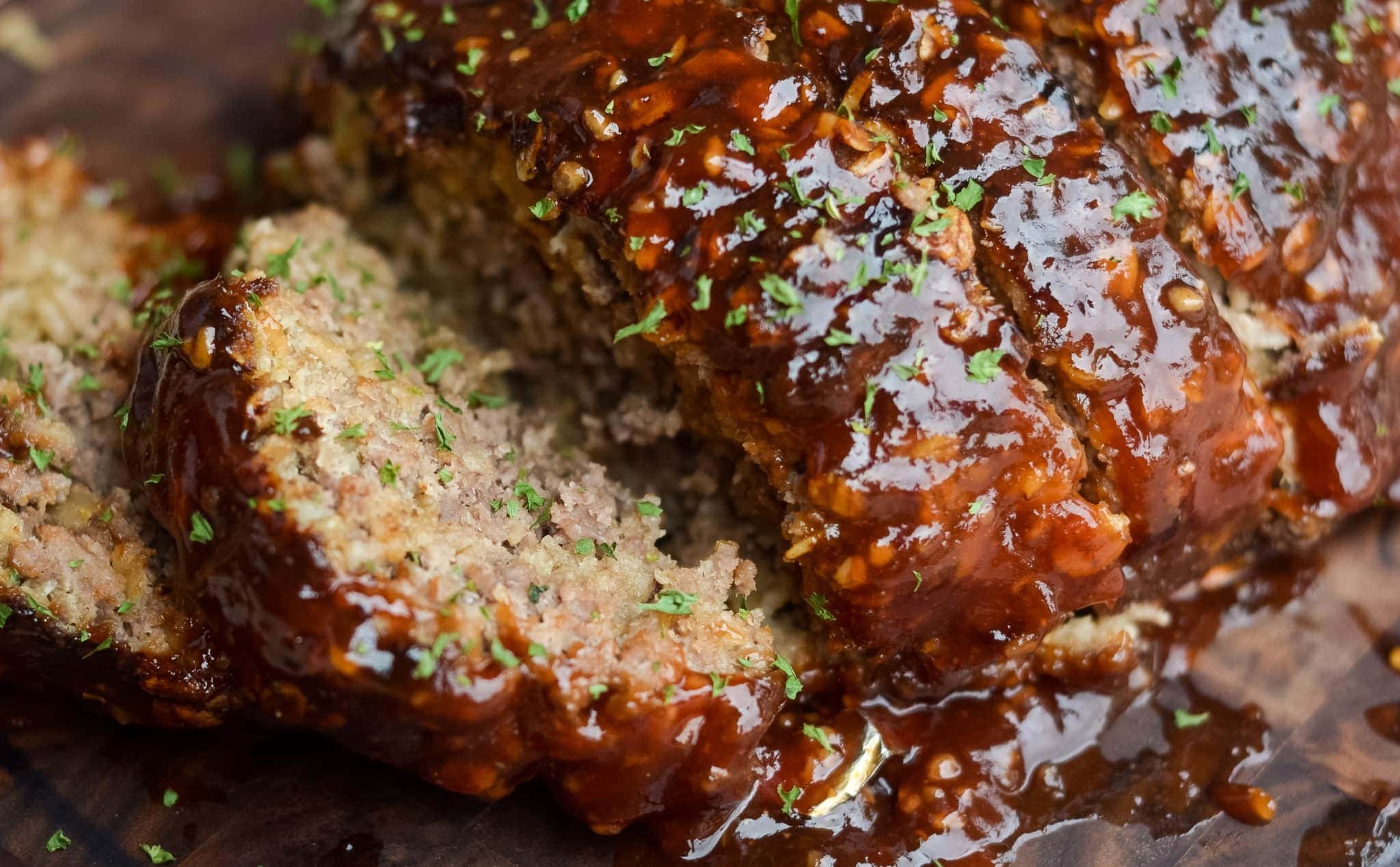 Need even more recipes?
Not only for Fall but all year long enjoy amazing comfort foods. Now featuring our Fall Foodie Fixin's hands-on digital e-Book. For use with the Ninja Foodi, Air fryer, and Mealthy CrispLid.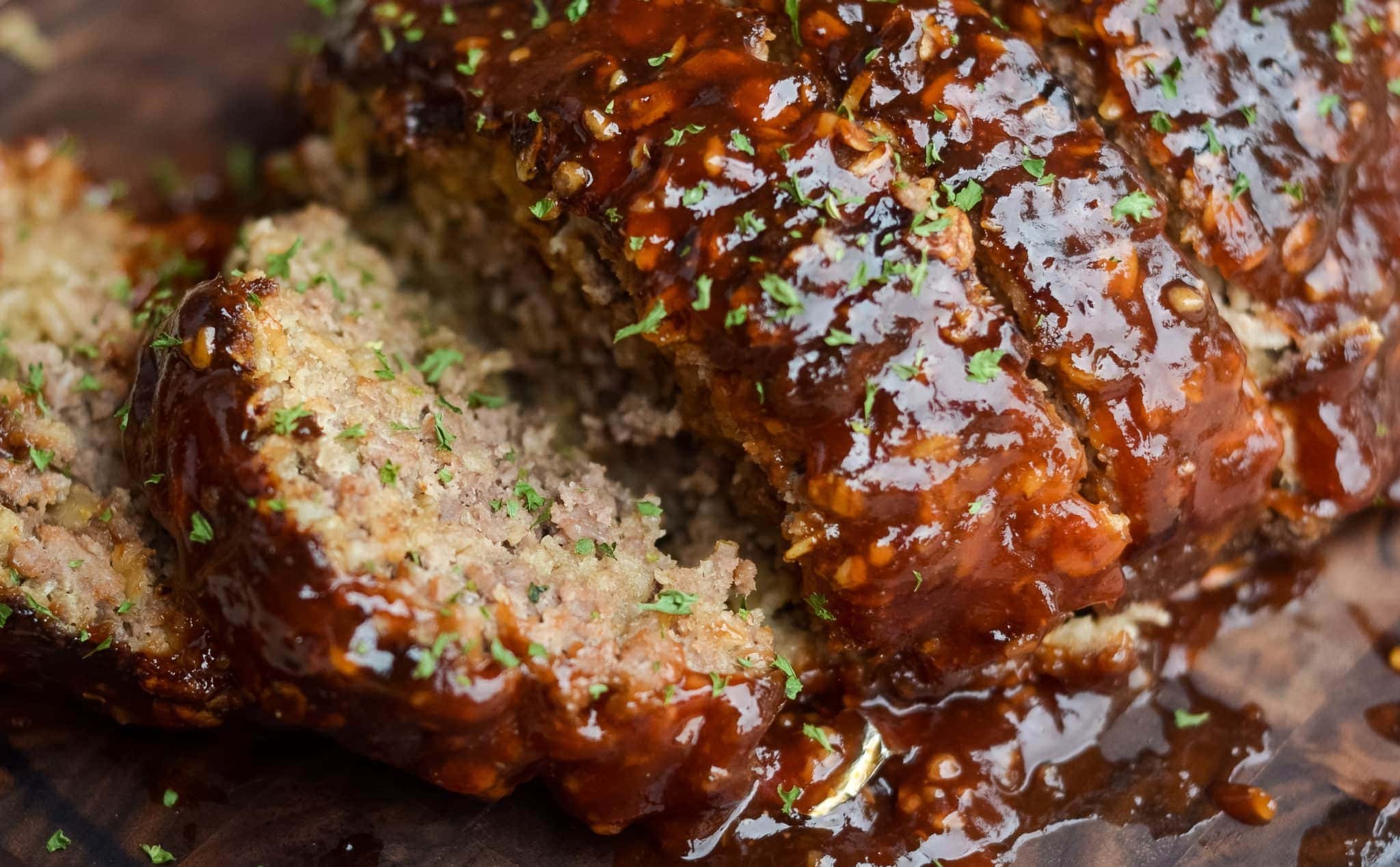 We are really excited you are here.
You can also find us on The Home Pressure Cooking Facebook Page Drop your email down below to be the first one to know about all my recipes shared, gadgets, and more tidbits for your pressure cooking needs.