Instant Pot Bunny Cake Bites
Hi there friends! Anytime we can experiment in the Instant Pot, it's game on. Add a visit to the Dollar tree to the experiment and it's even better. In the past we have had some fun and creative experiments along with some Dollar tree finds.
For example, that time we made our flower cake and did a quick little diy cake stand here, all with Dollar tree finds.
Even picking up a basket or two is a great idea for hostess gift ideas.
The pineapple infused flower cake sure did look cute and festive, all for just a few bucks. Even a Fall diy muffin tier. So you see for any season or reason Dollar tree and treats made in the Instant Pot can be nifty and thrifty.
Today's post is all about our cute little bunny cakes we made in the Instant pot using silicone ice cube trays found at the Dollar tree.
When I spotted these, immediately the wheels started to turn. Hmmm..I wonder how egg bites would be, or even better cake bites? In the cart they went. I figured there wasn't much to lose but a few bucks, and if nothing, we had fun trying.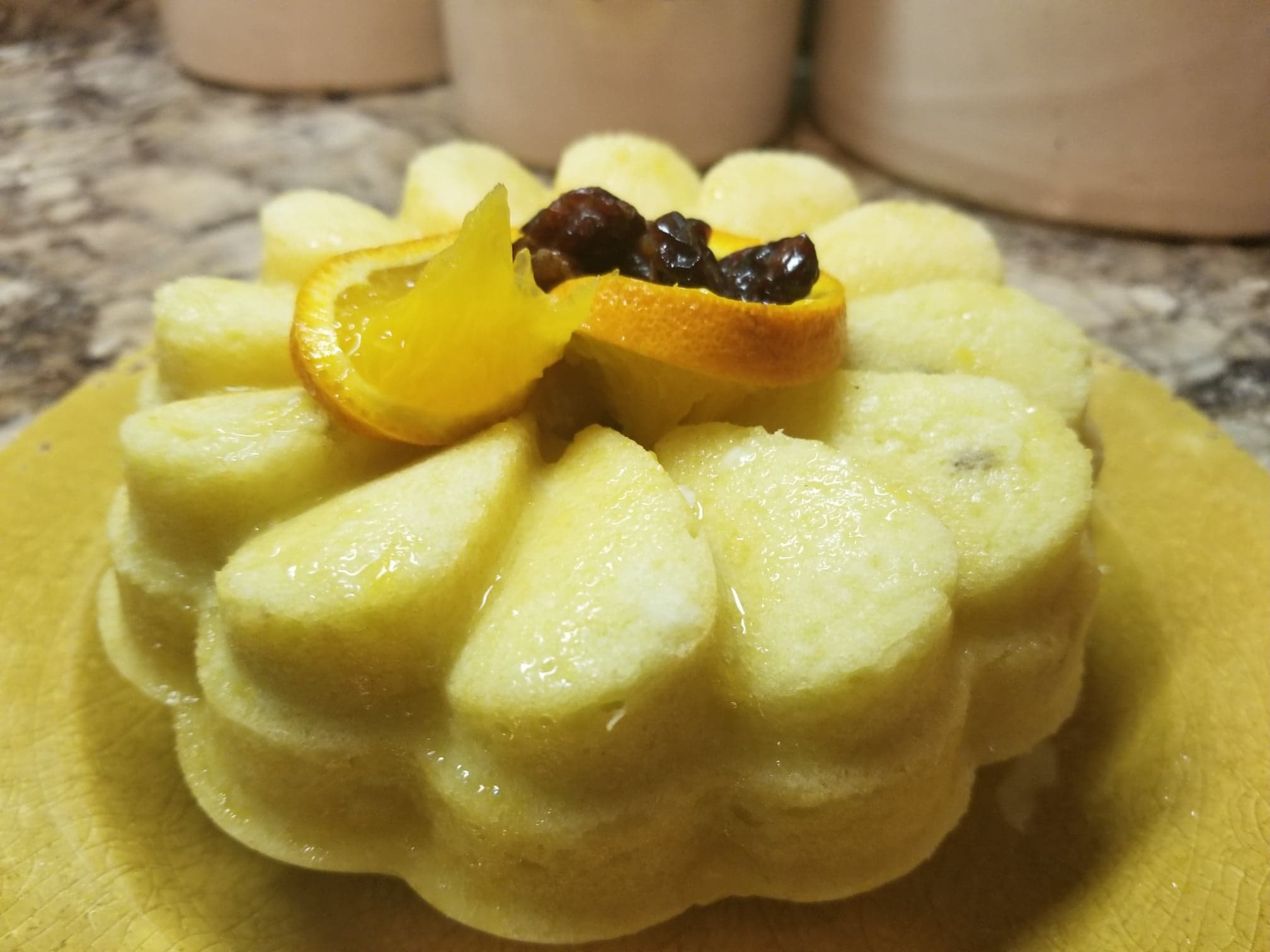 Today our local grocer also had five for five on the Martha White mixes. Of course, we picked up five. I love these mixes because all you need to do is add milk. They are fantastic and we have made all variations. We especially love to use the flower pan for these mixes. One mix is perfect.
The molds were a tad bit long for the 8Qt. Instant Pot. No worries, all I had to do is trim a little off the side. If you want to use the 6 Qt. Instant Pot, you would probably have to cut the mold in half (carefully). The mold was sturdier than I thought. One Martha White cake mix filled both molds. I did fill them to the top and was able to fit both molds comfortably inside the 8Qt. Instant Pot
Once I filled one mold, I used a piece of parchment paper over the top, and then set the other mold on top. I was a little nervous, but again not much to lose in this experiment.
Twelve minutes later, the results were in. They were perfect. I removed both trays and peeled back the parchment paper from the bottom tray. It stuck slightly but nothing was ruined.
I let them cool for a few minutes and popped them right out! Oh sooooo cute. Think how cute these would be on a brunch table, or for a hostess gift. You can make a bunch of them and gift to family and friends for Easter.
I know any Mom with little ones would love to make these for their kiddos too. They are a fun and tasty snack. Looking for more Easter sides and brunch ideas? Find our Easter sides and brunch in the Instant Pot HERE
So that is our experiment for today! $3.00 and whole lot of fun. Of course you can use this same method in a regular egg bite mold. We have done it a thousand times without fail. You can make pancake bites, cheesecake bites, egg bites, cake bites and more! Find all our recipes using egg bite molds HERE. I can't wait for the next seasonal ice cube tray at the Dollar Tree!
And because we do have sweet teeth here, you can find all our cakes made in the Instant Pot, or Ninja Foodi HERE.
Bunny Bites in the Instant Pot
Equipment
Pressure Cooker

Instant Pot 8 Qt.

Spurtles
Ingredients
1

Package

Martha White, or Betty Crocker muffin mix

1

cup

Milk

2

Easter Dollar tree silicone ice trays
Instructions
Be sure to wash and dry your ice cube tray. Trim accordingly to fit your pot.

Lightly spray the inner molds with coconut spray or butter

Add one cup of water to the pot. Set mold on a trivet. Lower down in pot. Lightly place a piece of parchment paper over the bottom mold. Fill next tray and set on top of the tray in pot on top of parchment paper

Set pot to 12 minutes high pressure. Let naturally release for 3 minutes, and then do a quick release. Remove molds from pot. Gently remove the parchment paper from the mold that was on the bottom. Should come right off easily. Let bites set for a few minutes.

Gently pop out bunnies and arrange on plate. Sprinkle with powder sugar, or sprinkles for color. Enjoy.