Ninja Foodi Dehydrate recipes for dogs
Hi there, friends! Today on Home Pressure Cooking we are going to talk about how to dehydrate fruits, vegetables, and protein in the Ninja Foodi. Not all models come with the dehydrate function, so this is for those that have the function and want to dabble, and nibble.
Here's the beautiful thing about dehydrating fruits, veggies, and protein. Not only for our enjoyment but for our pets as well. In fact, more and more these days dogs are eating fresh, clean, and wholesome foods. It is also cheaper to do so! If you missed our Instant Pot dog food recipes, check them out. Of course, they can be done just the same in the Ninja Foodi.
Getting Started with Dehydrating
These recipes can be used in a regular dehydrator, Ninja Foodi, and even the Ninja Foodi Grill. Yes, even the Ninja Foodi Grill has a dehydrate option.
Of course, there are many more fruits and vegetables we can dehydrate in our Ninja Foodi's. Today I am sharing the top 3 choices. ENJOY.
For the Ninja Foodi, you will need a dehydrator rack like the one pictured below: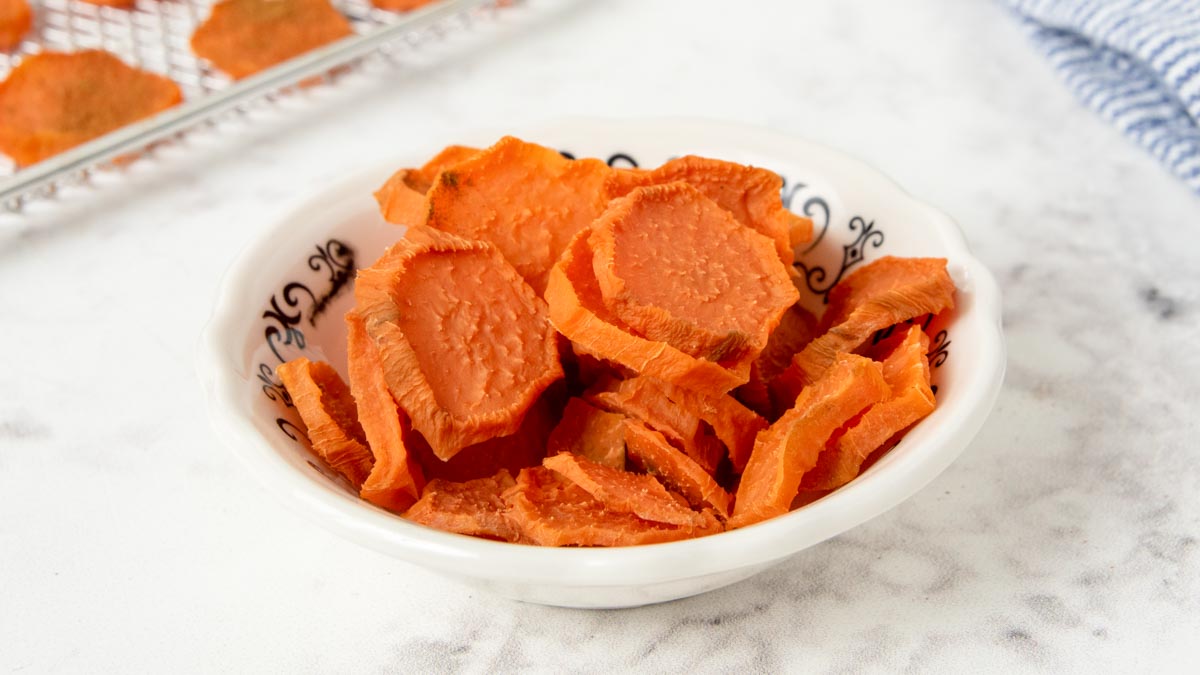 Your Ninja Foodi comes with a basic dehydrate chart on Page 8 of your book. Most temperatures use are between 135 up to 165 degrees. Times may vary depending on the texture you are looking to achieve, and how you slice or dice.
Don't Have to Stick Around
The nice thing about using the dehydrator option is that you can simply set it and go about your day. I recommend starting in the morning because by the time dinner rolls around you will want to use your Foodi for that as well.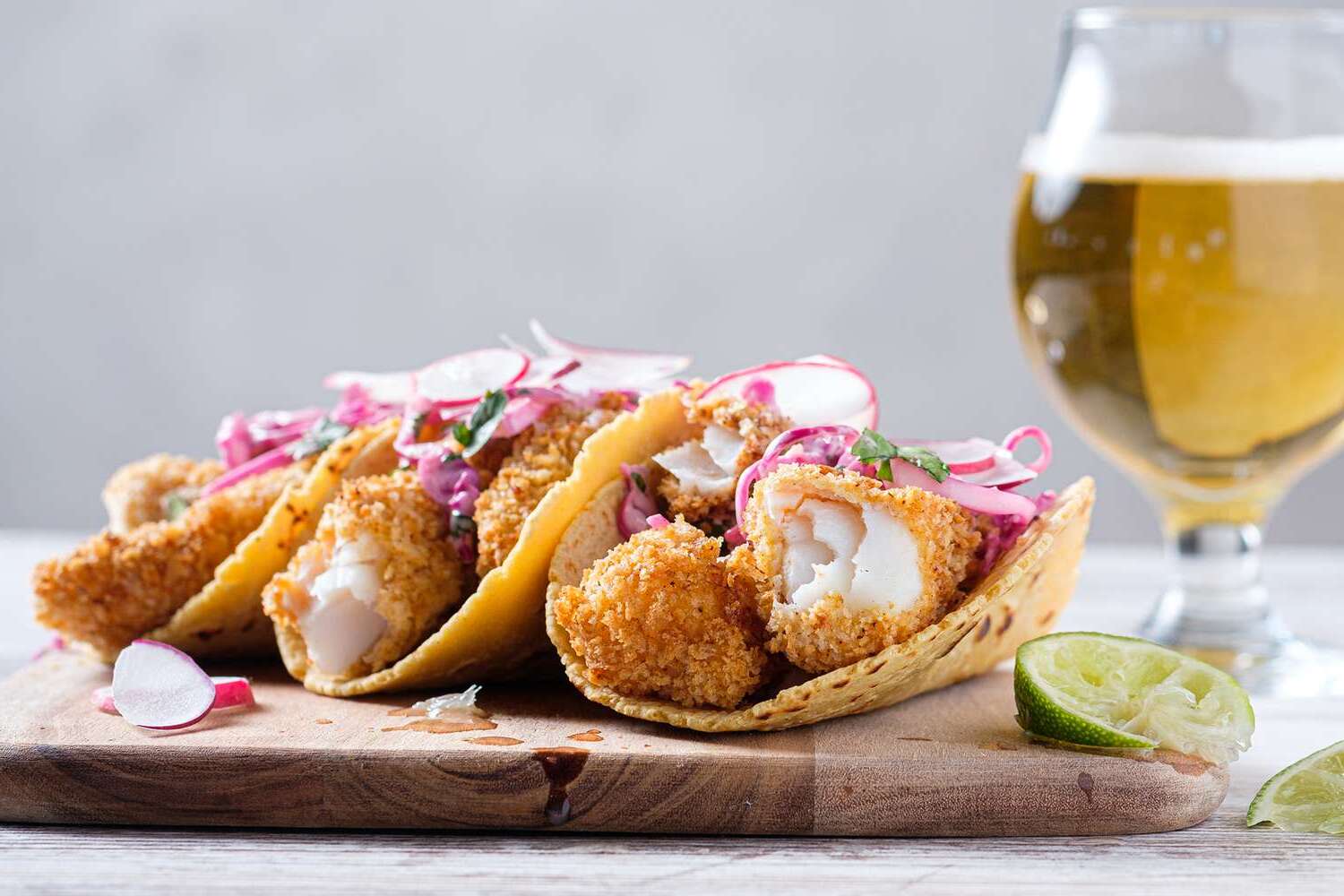 Let us start with Apples dehydrated:
We recommend a Granny Smith or McIntosh apple for natural sweetness.
Dehydrated Apples in the Ninja Foodi
Equipment
Ninja Foodi

Dehydrator

Ninja Foodi Grill
Ingredients
2.5

lbs

Apples Granny Smith Apples or McIntosh

1 1/2

tsp

Cinnamon
Instructions
Wash, peel and core apples

Slice apples thin and even, about 1/4″

Lay sliced rings on dehydrator wire rack. Be sure to leave a small amount of space around each slice to allow air to circulate

Sprinkle apple slices with a very light dusting of cinnamon

Set Dehydrate at 135°F for 6 to 8 hours, check at the 6 hour mark and continue to dry depending on the desired texture

Check, both inside and outside of rings, ideal slices will feel dry and leathery without being sticky

Tear an apple slice in half to check for moisture on the inside, it should resemble a dry sponge-like texture

Once done, cool for several hours and store in an airtight bag or container – make sure they are completely cool so as not to create any moisture

Have your fur baby be the taste tester, and then of course you enjoy as well.
Sweet Potatoes
Next, let us move on to Sweet Potatoes. Packed with vitamins and nutrients not only for us but again for our beloved pets. Sweet potatoes are great for digestive health because they're high in dietary fiber. They're also low in fat and contain vitamin B6, vitamin C, and manganese.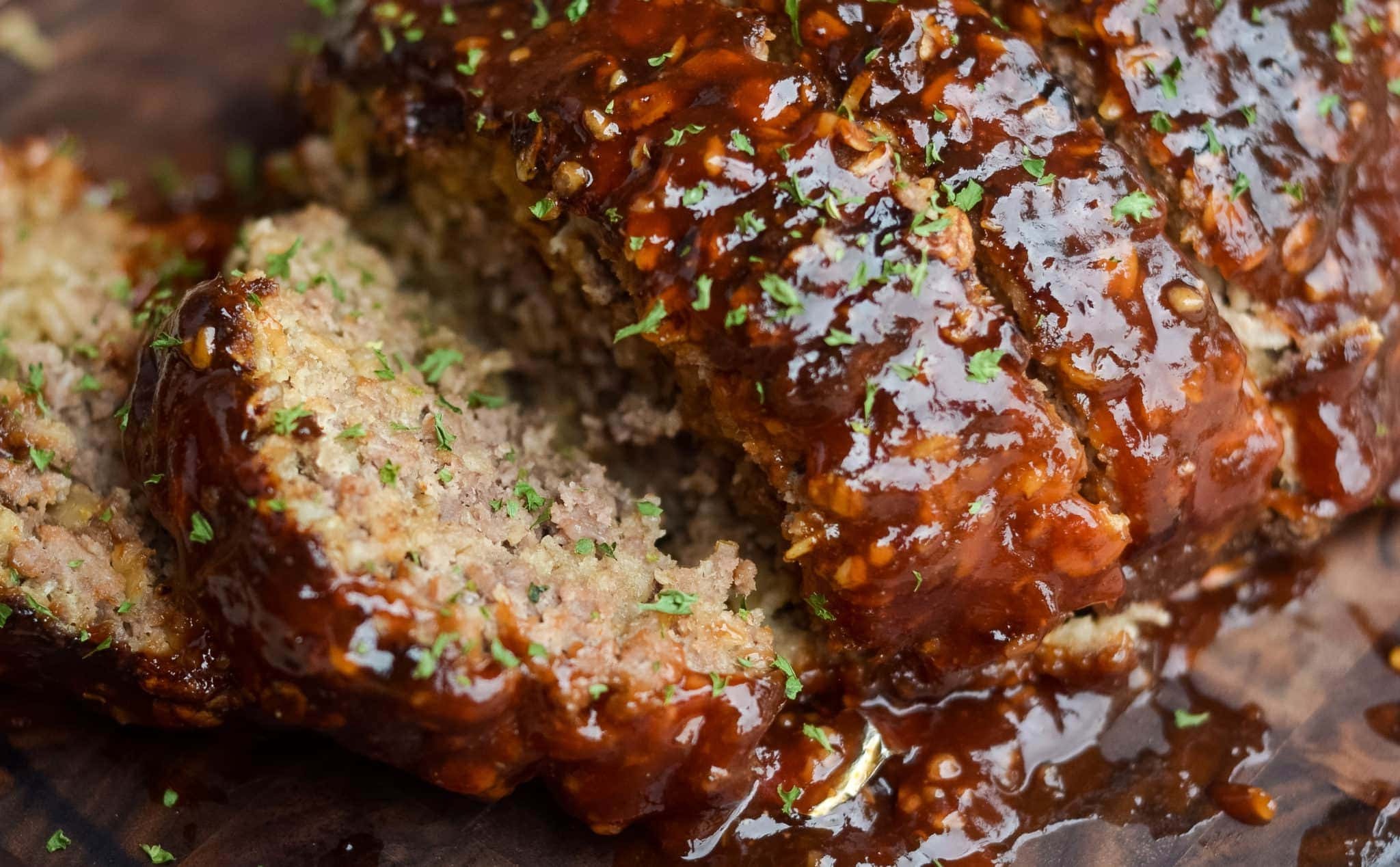 Sweet potatoes dehydrated in the Ninja Foodi
Equipment
Ninja Foodi

Ninja Foodi Grill

Dehydrator
Ingredients
4

medium

Sweet Potatoes. Try to to find sweet potatoes in similar size.
Instructions
Thoroughly wash and peel sweet potatoes

Slice the sweet potato into 1/4″ thin slices

NOTE:

You may also cut down the middle lengthwise and slice into 1/4″ strips and arrange on dehydrator rack not touching , allowing space for air to flow

Dehydrate for 6- 8 hours at 150 degrees – crunchier treats may take a little longer

Allow to cool and store in an airtight glass container placed in a cool, dark place MAY be stored for up to 2 months. No worries, they won't last but a few days!
NOTE: Green beans can also be done and make for a great snack. Rinse, pat dry, and set on rack apart at 165 degrees for approx. 7 hours.
Beef Jerky
A family favorite for all to enjoy is a little beef jerky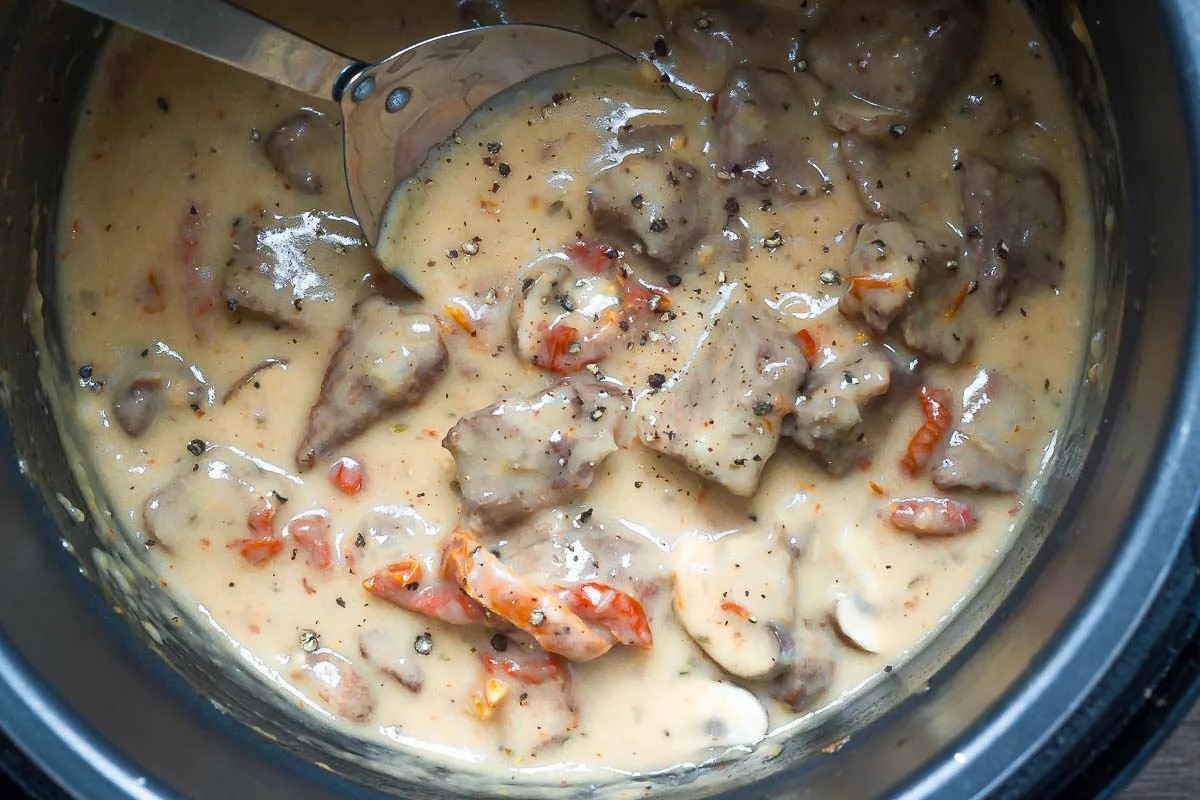 Beef Jerky is an awesome treat for pups. HOWEVER, seasoning the jerky is not recommended for dogs. This is plain meat dehydrated for the dogs. You can season your parts if you so wish with your favorite beef seasonings or marinade. JUST be sure not to mix them up. I would put on separate racks to be certain.
You may be asking yourself next, "what cut of beef is best" The simple answer to that, is the one with the least amount of fat. We recommend a flank steak, eye round, and bottom round. Keep in mind the Flank steak will be your most expensive option. We love flank steak when made properly. You may enjoy our Rouladen recipe.
Beef Jerky in the Ninja Foodi
Equipment
Ninja Foodi

Ninja Foodi Grill
Ingredients
2

lbs

sliced lean cut of beef, round, bottom or flank steak
Instructions
Slice your cut of beef thin and evenly. Set on dehydrator rack being sure meat is not touching

Set Foodi to 135 degrees for approximately 6 hours.

Enjoy along with your pup!
The world of dehydrating is becoming more and more popular due to our modern-day kitchen appliances making it simple for us. You can convert just about any recipe to fit whatever size or model dehydrator you may have. Just have fun, and enjoy the fruits of the labor:)
We hope you enjoyed our little piece on
Ninja Foodi Dehydrate recipes for dogs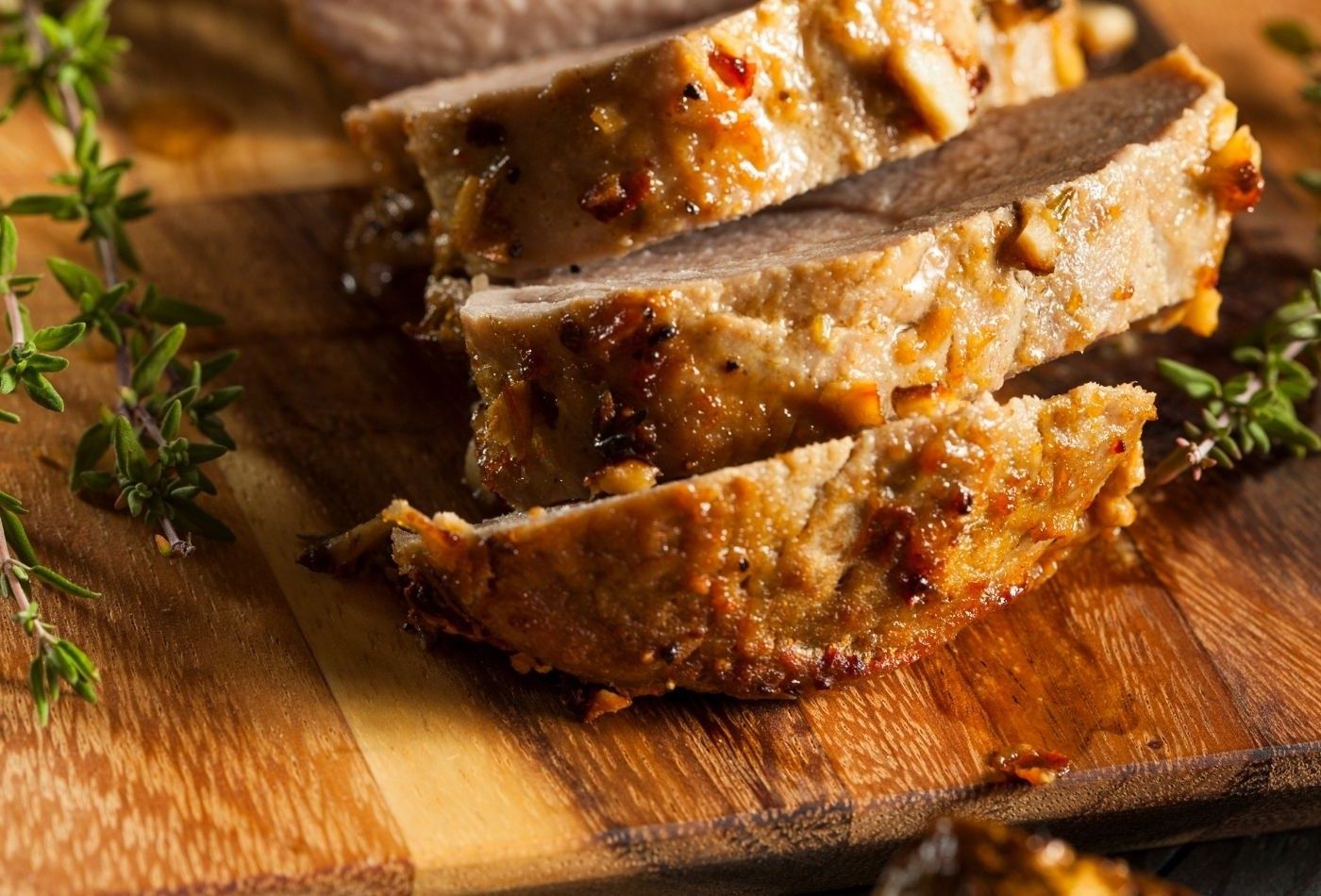 Discover Delicious
Looking for more beginner-friendly recipes? Click here!
Gimme Wings!
Check out our Air Fried Wings or our Ninja Foodi BBQ Chicken Wings.
Get fresh ideas delivered directly to you each week.
Sign up for our newsletter and be among the first to see our latest kitchen creations!
Prefer visual learning?
Subscribe to the Home Pressure Cooking YouTube Channel and discover a wealth of great video content at your fingertips!
Share your thoughts!
Let us know what you think about this recipe by leaving us a rating and review below!