Hi there! Welcome to Home Pressure Cooking. Today I am sharing how I made a mini meatloaf in the Air Fryer.
Not only do I share pressure cooking recipes, but I do also love my Air Fryer. My family really enjoys it when I whip up dinners and sides in the Air Fryer. I have shared quite a few HERE. I have made a larger version of meatloaf in the Air Fryer using my 7″ Springform/Bundt HERE.
This was the first time I was using my mini flower bundlette pan to make a meatloaf in the Air Fryer.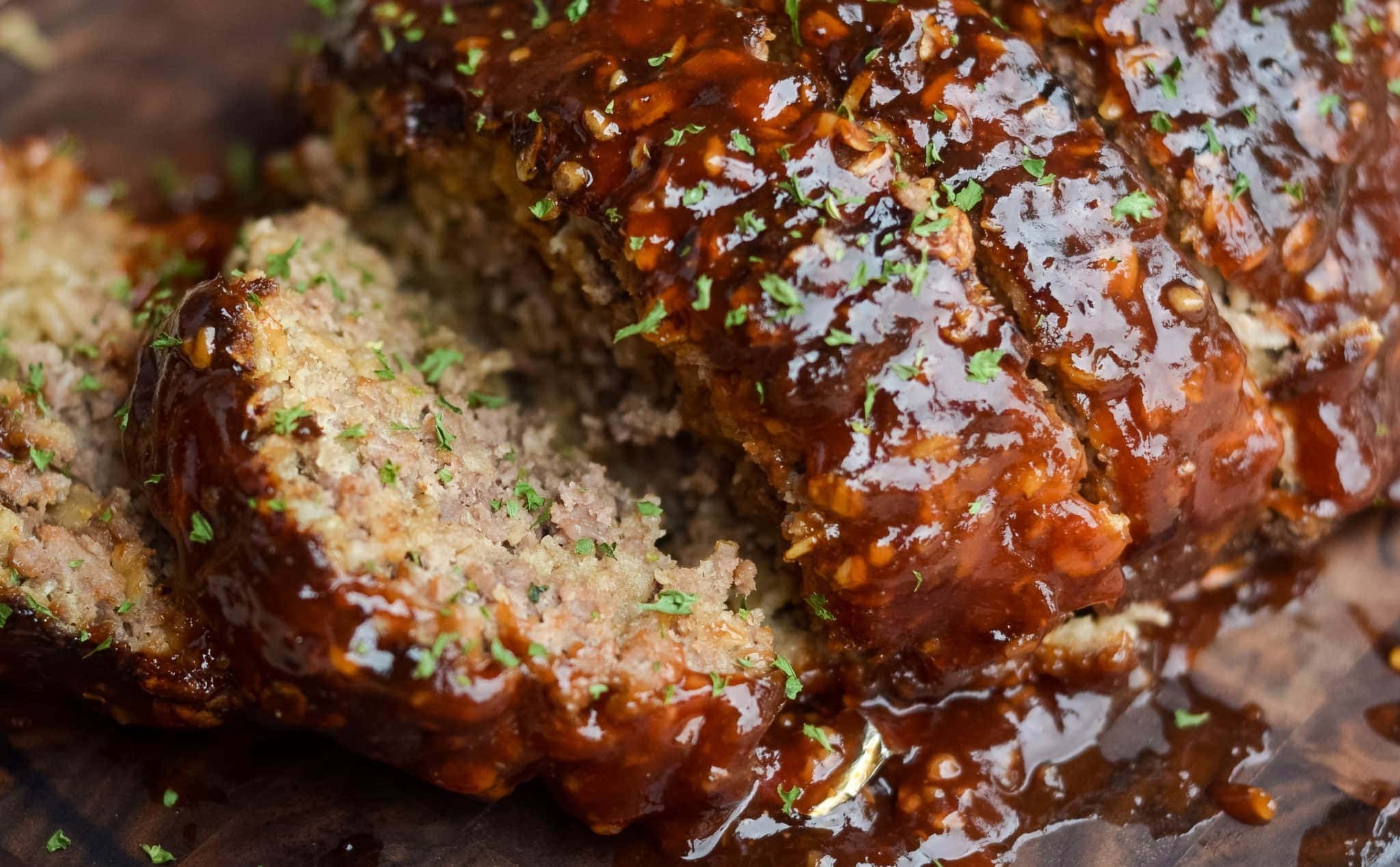 For this recipe, all you need is approximately 1.5-2 lbs. of ground sirloin, or a meatloaf blend of pork, veal, and beef, plain breadcrumbs, 1 egg, Worcestershire sauce, ground black pepper, 1 pack of onion soup packet, and 1 can of seasoned diced tomatoes. By the way, just in case you are wondering what Air Fryer I have. I purchased Philip's brand Air Fryer
last year on Amazon. I have been extremely happy with this model and feel it is perfect for a family of two, up to four!
30 minutes later you will have the perfect mini meatloaf. A little crispy on the outside, and juicy on the inside.
This mini meatloaf will easily feed a family of 4 comfortably.
There are twelve flower petals on the mold. As you can see four slivers each would be a nice serving.
I hope you enjoy my mini meatloaf in the Air Fryer recipe.
Save or Print the recipe card in high resolution for Meatloaf in The Air Fryer
Pin it, make it, enjoy!