Hello there! Today is the first of September and I have already been harvesting the season. I typically get excited the last week in August and never can wait until September to start fluffing the house for fall and baking up some fall treats. Today I am sharing a pumpkin spice cake in the Instant Pot.
The other day when I shared my pumpkin spice cake bites, I told you I only used half the cake mix for that batch. The other half of the cake mix I used to make a pumpkin cake. The neighbors down the street have gifted the cake. With two boys in their household, I knew it would be a hit with them. Apparently, it was a hit with the whole family because I received a text message of an empty plate and they wanted to know the recipe:). I only give my little secrets away to y'all: Egg Bites mold, for use with 5, 6Qt. and up Instant Pot.
One cake mix will make 7 cake bites in the egg bite molds, and a mini cake that can serve 4 comfortably. Both make for a huge party hit with both kids and adults alike.
I used my 3 Qt. Instant Pot to make the cake, although you can use any size pot you have and the directions remain the same. To make the cake bites I used my 6 Qt. Instant Pot.
The same goes for using the egg bite molds to make cake bites.
When your cake is cool, it is ready to flip and decorate. I used green cupcake frosting found in a spray can found in the baked goods section of the grocery store (not far from the cake mixes) with different nozzles to change your design. I then added some pretty colorful sprinkles and added a cinnamon stick in the middle to resemble a pumpkin stem.
I had two magnificent, fun, and festive party treats in less than 30 minutes.
Now that I started planning my September menu, there will be some Weight Watchers-friendly recipes on the list. So many fabulous and healthy things you can make using pumpkin. You can find All things Pumpkin recipes from last year.
Cheater Cook Time Magnets. Not only useful, but they are also quite cute!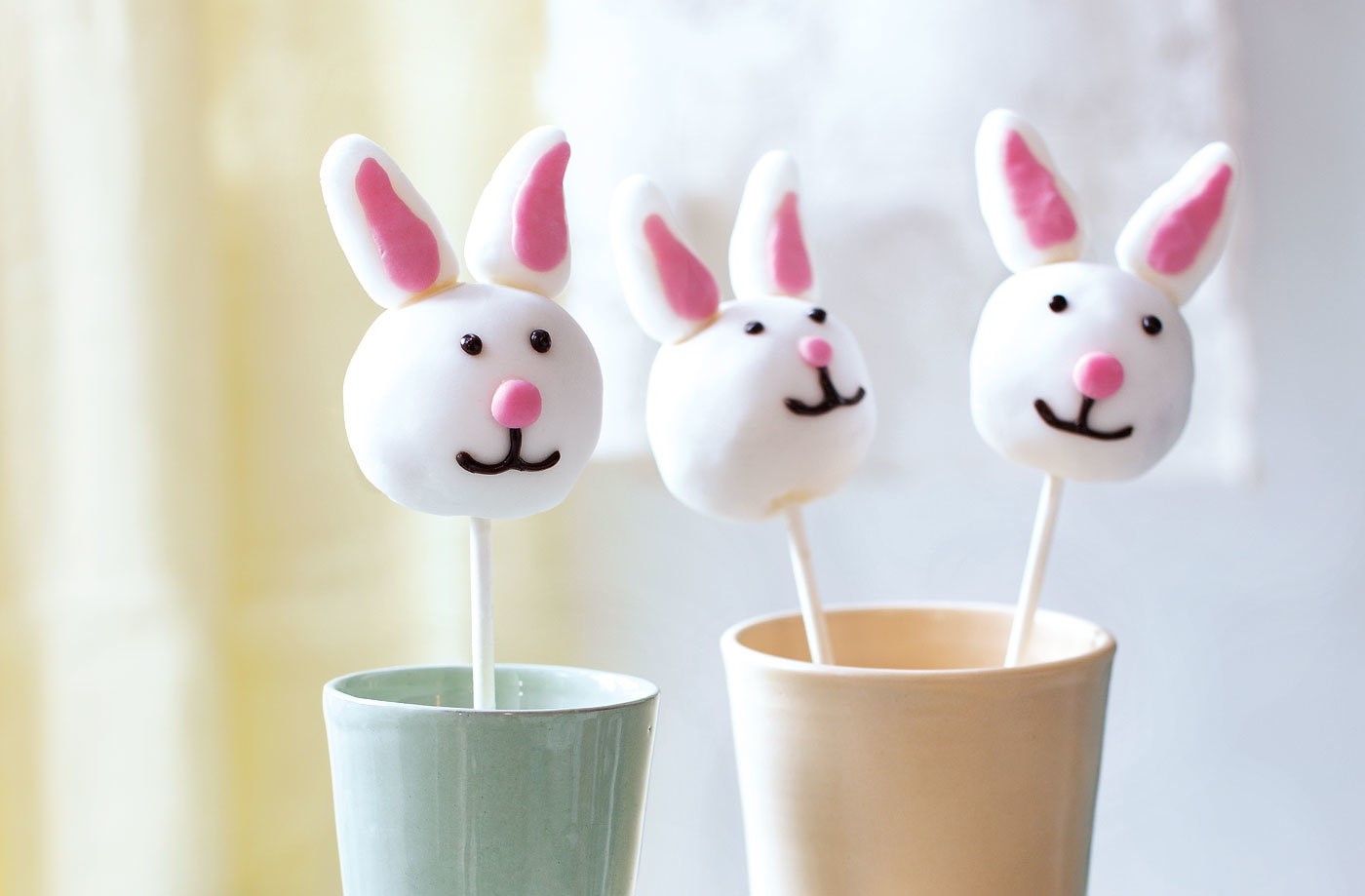 Discover Delicious
Looking for more beginner-friendly recipes? Click here!
In the Mood for More Pumpkin?
Check out our Pumpkin Banana Cake in the Pressure Cooker or our Ninja Foodi Pumpkin Pie Tart.
Get fresh ideas delivered directly to you each week.
Sign up for our newsletter and be among the first to see our latest kitchen creations!
Prefer visual learning?
Subscribe to the Home Pressure Cooking YouTube Channel and discover a wealth of great video content at your fingertips!
Share your thoughts!
Let us know what you think about this recipe by leaving us a rating and review below!