Good day friends! This is a strange-sounding recipe, I'm not gonna lie. Recently a friend and I were going through an old southern cookbook written by some ladies that belonged to a church in the heart of Alabama. We had a lot of fun going through the book and had some chuckles along the way. Such as this one, applesauce meatloaf.
By the way, this is the same cookbook I grabbed the Butterfinger cake from. Today, I am sharing how to make an applesauce meatloaf in the Instant Pot. Don't knock it till you try it. It really was delicious and so easy. No eggs needed.
All you need for this recipe is 2 lbs of ground meat. 1 package of sirloin and 1 package of ground pork, with sage preferably. If you can't find the sage sausage simply add the sage in yourself. You can typically find sage sausage near the breakfast sausages in a roll package. Simple ingredients needed are one cup of applesauce, ketchup, pepper, garlic salt, and some seasoned salt. You may also enjoy our homemade applesauce recipe.
Applesauce Meatloaf in the Instant Pot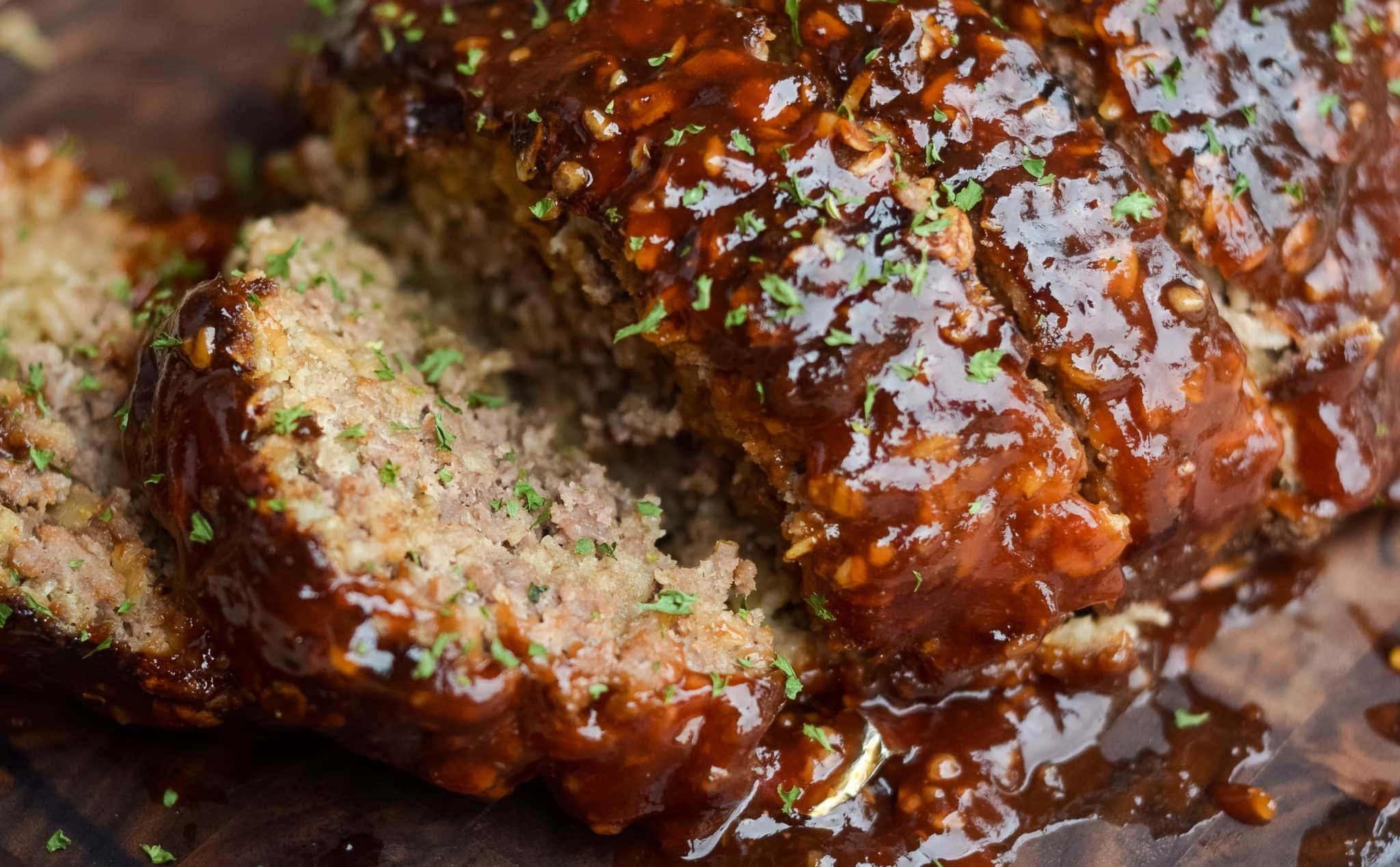 I was surprised at how nicely the meat held together. I used my 7″ Springform/bundt Insta-pan
to make this loaf. It was very dense and can certainly feed 4-6 comfortably.
The applesauce and the sage sausage really went well together. Not too sweet, but just right with the ground sirloin and other ingredients to offset it.
Applesauce meatloaf in the Instant Pot
Apple sauce Meatloaf
Ingredients
1

lb.

Ground sirloin

1

lb

sage sausage or plain ground sausage

1

cup

Applesauce

1/2

cup

ketchup

1

teaspoon

seasoned salt

1

tsp.

pepper

1

tsp.

garlic salt

1

cup

breadcrumbs
Instructions
In a large mixing bowl, mix all the above ingredients together really well.

Prepare your 7' Springform/pan by lightly spraying the bottom with non-stick cooking spray. Line the bottom of your outer pan with tin foil just in case of leakage.

Add meatloaf mixture to your pan pressing down firmly as you go. (My spurtles work great for this method)

Add one cup of water to the Instant Pot. Set pan on a trivet rack and lower down into the pot.

Set pot to high pressure manual for 38-40 minutes.

Quick release and carefully remove from pot.

Let cool for 5 minutes before releasing from Springform/pan