Good day friends! Just in case you are wondering how to make Martha White muffin mixes in the Instant Pot, we got you covered.
As always we like to experiment in my Instant Pot. Recently while grocery shopping I came across a great deal ($1.00 each) for the Martha White Muffin mixes. That's an old name in the business and I have made them many times in the oven. I thought why not try them in the Instant Pot. Today I am sharing how to make Martha White muffin mixes in the Instant Pot.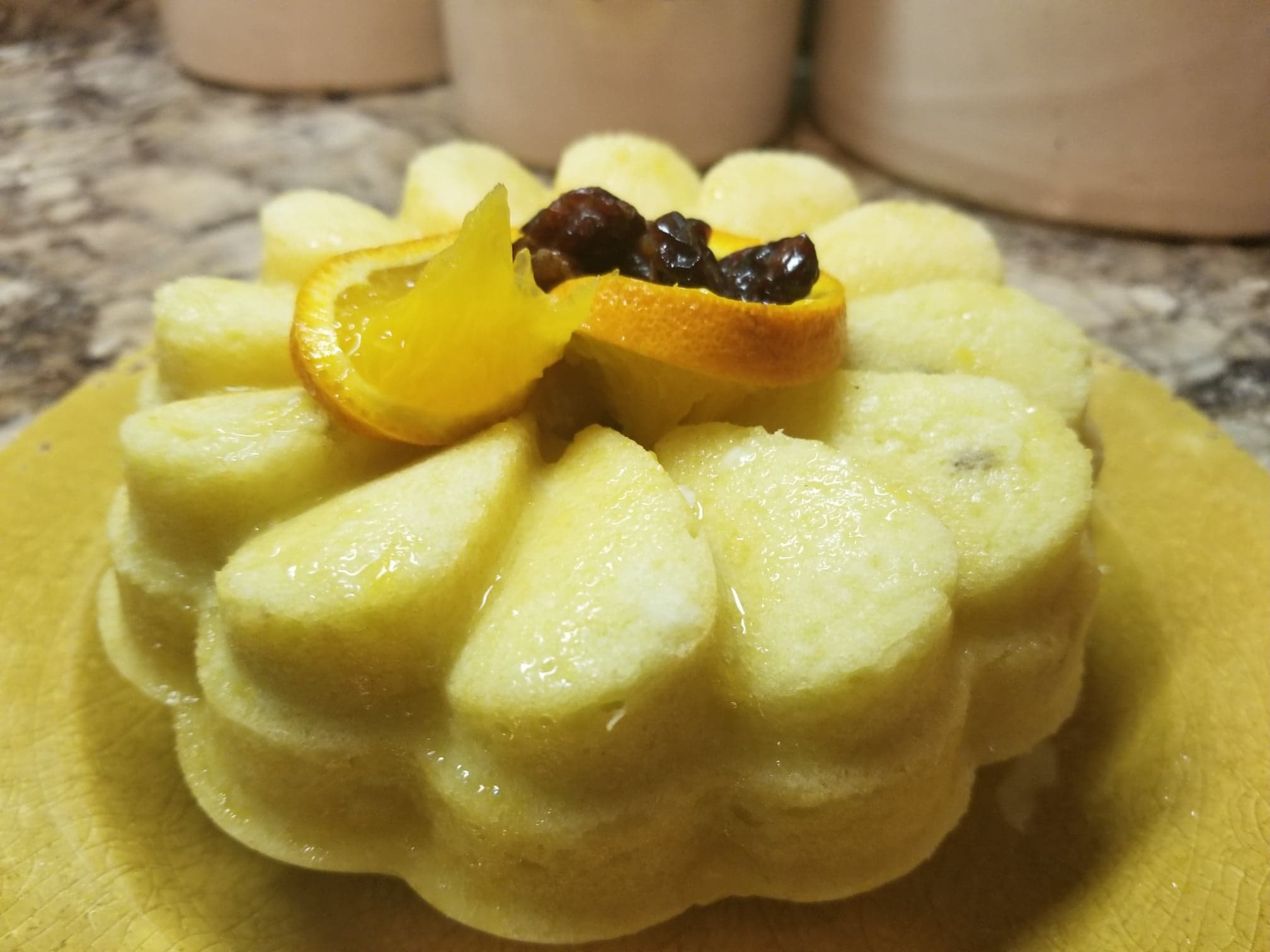 I figured I did not have much to lose to experiment. A little bit of time and a dollar. 🙂 I was willing to take the chance. I am so glad I did. I mixed the packet according to the directions which are basically adding 1/2 a cup of milk. First I tried their lemon poppy seed flavor which was amazing, and the second one I tried was the Apple cinnamon.
Both equally delicious in my opinion.
Do they say after eating poppy seeds not to get drug tested? Remember that episode of Seinfeld when Elaine failed her drug test? I guess it is true fact that poppy seeds will flag you. I am not worried about it, I can eat the whole cake, HA!
My husband added a little golden syrup on his piece of Apple Cinnamon muffin cake. I ate it as is and it was soooo good. Moist and delicious. You could always doctor them up and add in fresh apples, bananas, or fruit of choice. I would say if you choose to do that, just add another minute time.
My 3 cup flower pan has certainly been worth the investment. I have made so many amazing little desserts, breakfasts, cornbreads, and even meatloaf. You can check out my egg omelet, Cornbread, Meatloaf, Pancakes, monkey bread and, of course, cakes. This pan can be used in any size pressure cooker, oven, and even the Air fryer. If you are using the Martha White mixes the entire mix will fit in this pan but if you are using a larger pan, I would suggest doubling the recipe otherwise your muffin cake will turn out flat:)
PIN IT, MAKE IT, LOVE IT
Martha White Muffin Mixes in the Instant Pot or Ninja Foodi
Martha White Muffin Mixes in the Instant Pot or Ninja Foodi
Ingredients
1

7.4 oz.

Martha White mix of choice

1/2

cup

milk
Optional
nuts

raisins

Your choice of other fruits
Instructions
Mix according to the directions on the package.

Prepare pan by lightly spraying with non-stick butter.

Add one cup of water to the pot. Pour the mixture into your prepared pan, the flower pan works best. Set the pan on a trivet for ease of lowering the pan down into the cooker. Place the trivet and pan inside your cooker.

Set cooker on High-Pressure for 20 minutes. Quick-release and let cool for 5 minutes before flipping cake over onto your serving plate.