Hi there folks! Today's menu was a little different for a change. I decided to make Apple Bourbon pork tenderloin in the Instant Pot. While I was at the grocery store I noticed they had a nice variety of pork tenderloins already seasoned. There were lemon pepper, mesquite BBQ, Teriyaki, and Apple bourbon. The Apple bourbon really sounded good to me. I picked up two tenderloins on sale for $6.99 each. They were not real big ones, but two would definitely feed a family of 4-5 good eaters. There are only 3 of us for dinner these days and I have just a little leftover. Keep in mind, I have a 16-year-old son that eats like a horse. My husband is not shy when it comes to eating.
One Rack to Rule Them All
This is one of the neatest parts of this meal. Everything was on one rack. Two pork tenderloins, 3 big baked potatoes, red cabbage, and a few sliced apples on top.
Just 30 Minutes Total!
18 minutes later I had a complete dinner on the table. The pot did take about 10 minutes to come to pressure. Let's consider this a one-minute shy of a 30-minute meal.
The meat was perfectly tender and delicious, the apples gave a hint of sweetness, while the red cabbage was the complement to the meal. I also loved how the apples lightly turned into natural applesauce on top of the cabbage. I mentioned earlier you can use any seasoned pork tenderloin to your liking, but I would highly recommend this Apple bourbon one by Hormel. YUMMY! Aunt Nellie's red cabbage can be found in the vegetable section.
Rack Them Up
Simple! Wrap two pork loins around the Insta-Rack
to start around the inner circle, one on each end. The skewers on the outer rim keep your meat perfectly in place. Add potatoes to the skewers, add a beer can half empty in the center (after you drink it of course) pour red cabbage on top, and throw on a few apple slices. I added one cup of apple juice to the bottom of the pot and lowered my rack in. Set it to High-Pressure Manual for 18 minutes, and did a quick release at the end. Carefully remove the rack using mitts and lifting by the handy dandy handles.
For other cool ways to use our Insta-rack you can check out my Ribs, Sausage and Beer can Chicken recipes.
Print or save Apple bourbon pork loin recipe HERE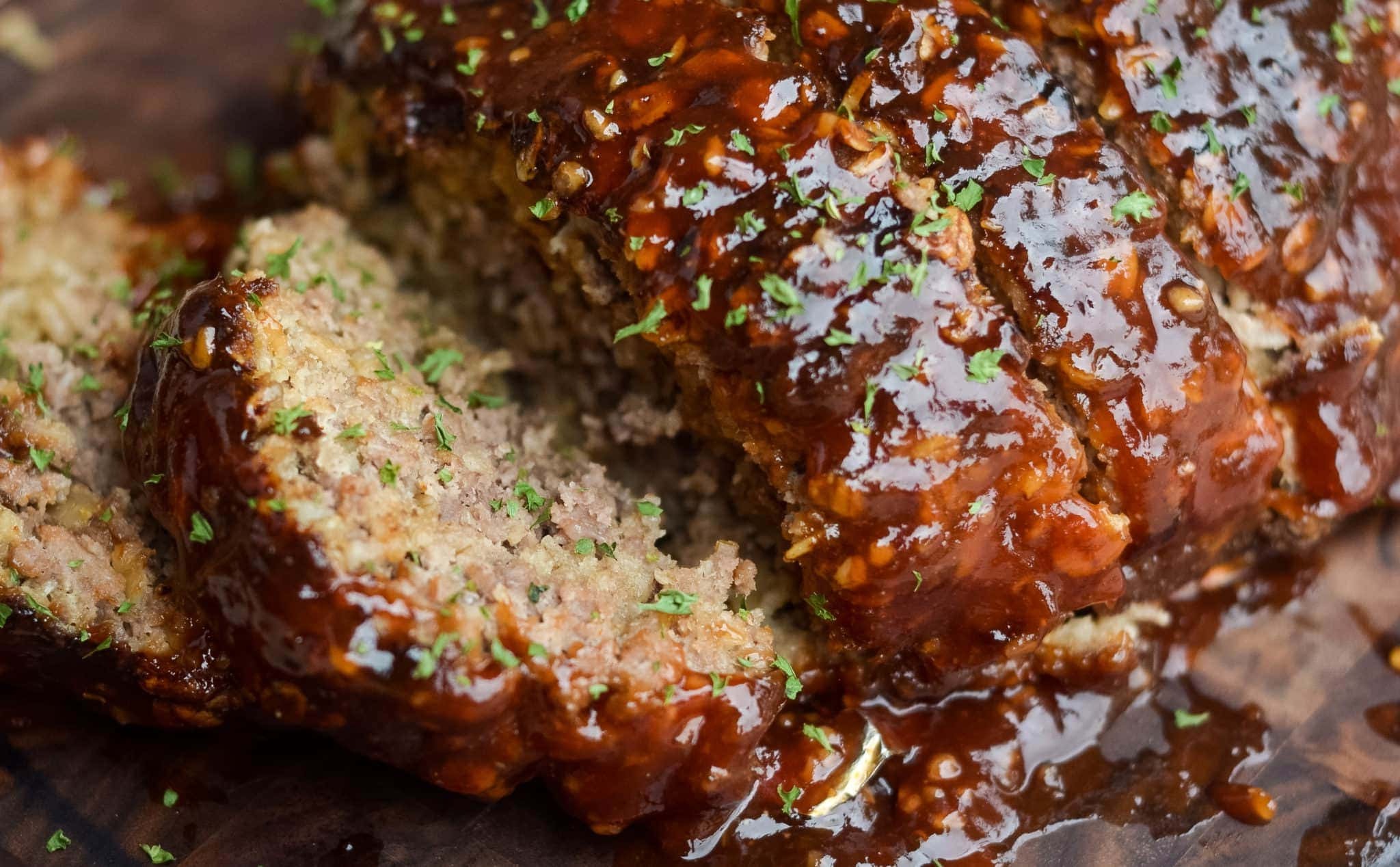 Pin it, make it, ENJOY!
Discover Delicious
Looking for more beginner-friendly recipes? Click here!
More Weeknight Dinner Ideas!
Check out our Instant Pot Mac and Cheese or our Herb Butter Steak in the Air Fryer.
Get fresh ideas delivered directly to you each week.
Sign up for our newsletter and be among the first to see our latest kitchen creations!
Prefer visual learning?
Subscribe to the Home Pressure Cooking YouTube Channel and discover a wealth of great video content at your fingertips!
Share your thoughts!
Let us know what you think about this recipe by leaving us a rating and review below!