Good morning friends! Welcome to Home Pressure Cooking. This recipe is about the oddest experiment to date that I have had in the Instant Pot, Unintentional Pumpkin Bread Pudding. It was a happy accident recipe.
I am calling it the Unintentional Pumpkin Bread Pudding in the Instant Pot because it wasn't quite what I was expecting to get.
It all started with a Duncan Hines Decadent Carrot cake mix. We were going over to a friend's house for a little football party gathering. On the invite, it said please bring a health-ish dessert. You know how parties can be with so much food, dips, and desserts that make you want to bust by the time you leave. I welcomed the idea to something healthy considering I am on Weight Watchers.
A few months back I made a delicious Weight Watchers pumpkin cake in the Instant Pot. No eggs, no oil, no butter, just a 15 oz. can of pumpkin and a banana. It turned out great.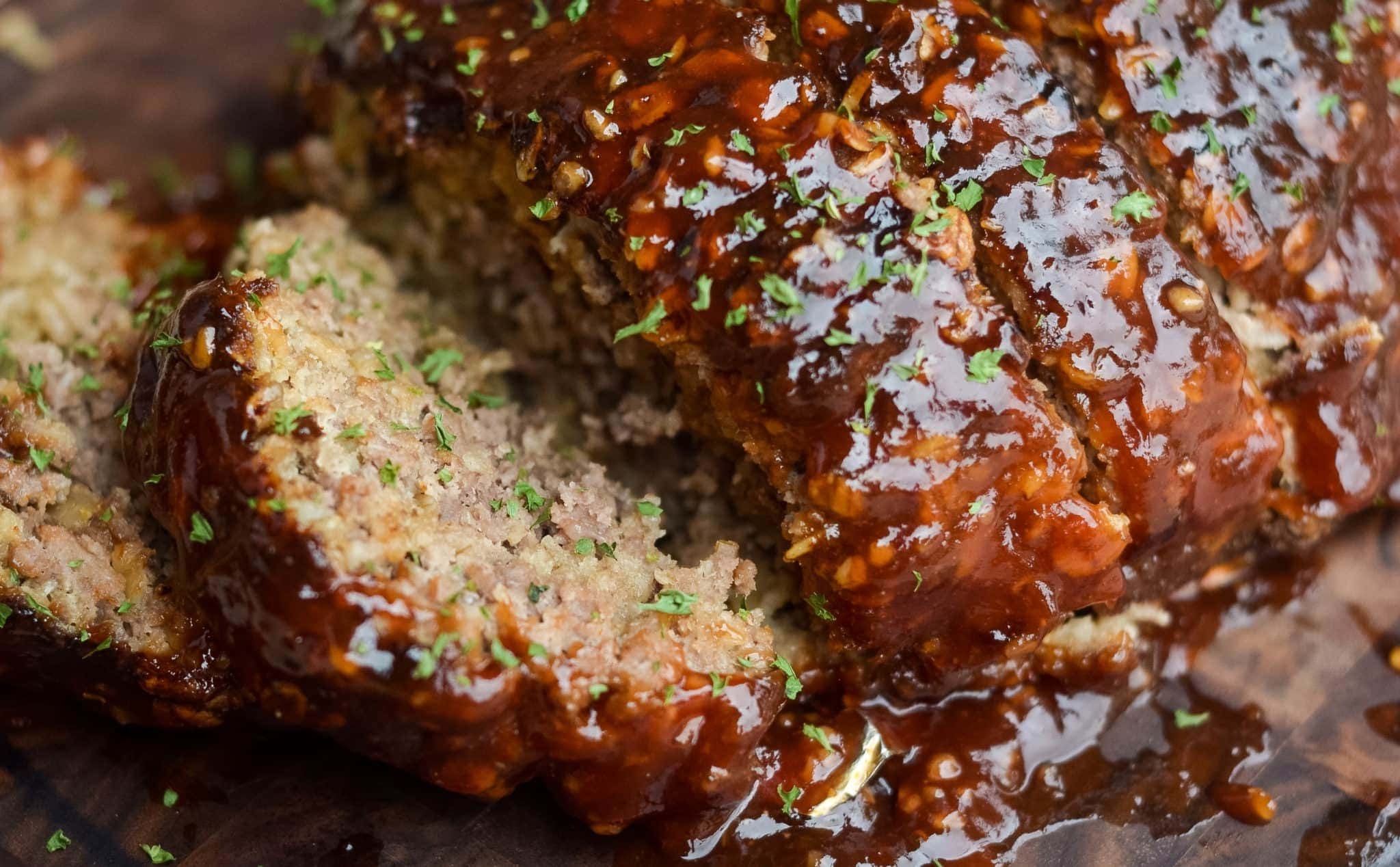 So, in went my cake mix, and a 15 oz. can of pumpkin puree, no eggs, no oil, no butter. This is where I knew something would be different with the texture of this cake.
Carrots and Raisins
The cake mix came with a packet of shredded carrots and raisins. It called for soaking them for 5 minutes in water. Once I added the mixture to the cake mix I felt something wasn't going to be right. It was all super gooey and heavier. I decided to proceed anyway.
I set the Instant Pot to High-Pressure and Manual for 45 minutes which is 10 to 15 minutes longer than I usually make my cakes. This is when I was sure this one was going to have a different consistency, I just didn't know what different.
Different Was Not a Bad Thing
Out it came and different it was indeed. The cake was super shiny and didn't look like a cake at all, yet it was firm and all together. I thought I better taste test this before I bring it to a party. I cut it up in bit size pieces and taste-tested it. Much to my surprise and delight, I was quite delicious! Nothing like a cake though. I had my husband try it and he agreed it was very good but more a bread pudding consistency. I chilled my platter for about an hour before the party.
Success!
It was quite the hit! The party host loved it so much he asked me to leave him some. Let me preface this by saying he is a health nut, and an M.D. so it passed his health tasting approval. So that's my pumpkin bread pudding accident for ya! I am going to assume it was all about the decadent Duncan Hines Carrot cake mix. If you try this with another one, it may not work. I can't answer that. Only sharing exactly what I did and these were the results. I imagine served warm with some ice cream on top can't be bad either:) Last night I teased my Facebook page and posted the picture. There were a lot of awesome guesses as to what this was. The closest was Susan K. She guessed something with pumpkin, carrots, walnuts, and dates. I had some funny guesses. It was fun! Aren't you glad I'm your guinea pig?
Pumpkin Carrot Cake Bites
Happy Accident! Making this mixture into a Weight Watchers Cake, resulted in more fudge textured bites that were a healthier alternative to other desserts and were a hit at the party!
Equipment
Pressure Cooker

7" springform bundt pan
Ingredients
1

box

Duncan Hines Decadent Carrot Cake Mix

1

15oz

Pumpkin Puree
Instructions
In a large bowl, mix the box cake and the pumpkin puree

In a separate bowl, place the carrot and raisin pack in water for 5 minutes

Add the carrot and raisins to the mix and stir well. Hand mixing only.

Spray your cake pan with non-stick spray. Wrap the inner bottom pan with tin foil. This mix will leak just a bit because of the puree. the foil will stop this during cooking.

Add mix evenly to the pan. Level the top of the mixture around the pan.

Add one cup of water to the bottom of the pressure cooker.

Set the uncooked cake on your trivet, and lower it carefully into the pressure cooker.

Secure the lid and set it to high-pressure and manual for 45 min.

When finished, let the natural release happen. Once the pin is down, turn the release valve to ensure it's safe to remove the lid. Remove the cake slowly from the pressure cooker using the handles. You may need hot mitts, the trivet will be hot.

Let the cake sit and cool so that it will release from the pan easily. Slice into bites.
Optional
Serve with ice cream or a chocolate drizzle. You can add walnuts and/or powdered sugar on top, too.
Discover Delicious
Looking for more beginner-friendly recipes? Click here!
More Fall Flavor
Check out our Pumpkin Spice Cake in The Instant Pot or our Pumpkin Soup in the Instant Pot.
Get fresh ideas delivered directly to you each week.
Sign up for our newsletter and be among the first to see our latest kitchen creations!
Prefer visual learning?
Subscribe to the Home Pressure Cooking YouTube Channel and discover a wealth of great video content at your fingertips!
Share your thoughts!
Let us know what you think about this recipe by leaving us a rating and review below!